It is now "virtually certain" that 2023 – a year of deadly heatwaves, floods and fires – will be the warmest on record, new data suggests.
The prediction follows "exceptional" high October temperatures.
Global average air temperatures were 0.4C warmer than the previous high of October 2019, according to the EU's climate change service.
Driven by carbon emissions and an El Niño weather event, this was the fifth month in a row of record warmth.
Extreme global temperatures will likely continue into 2024, researchers say.
That this year will be the warmest ever recorded is now pretty much unavoidable: the last two months of 2023 are extremely unlikely to reverse the trend and high temperatures around the world have continued into November.
October's temperature mark adds to this year's list of tumbling global heat records.
October was not quite as unusually hot as September but still breaks the record for the month by an "exceptional" margin, according to the Copernicus Climate Change Service.
The month was 1.7C warmer than the pre-industrial average – meaning compared with the period before humans started burning large amounts of fossil fuels.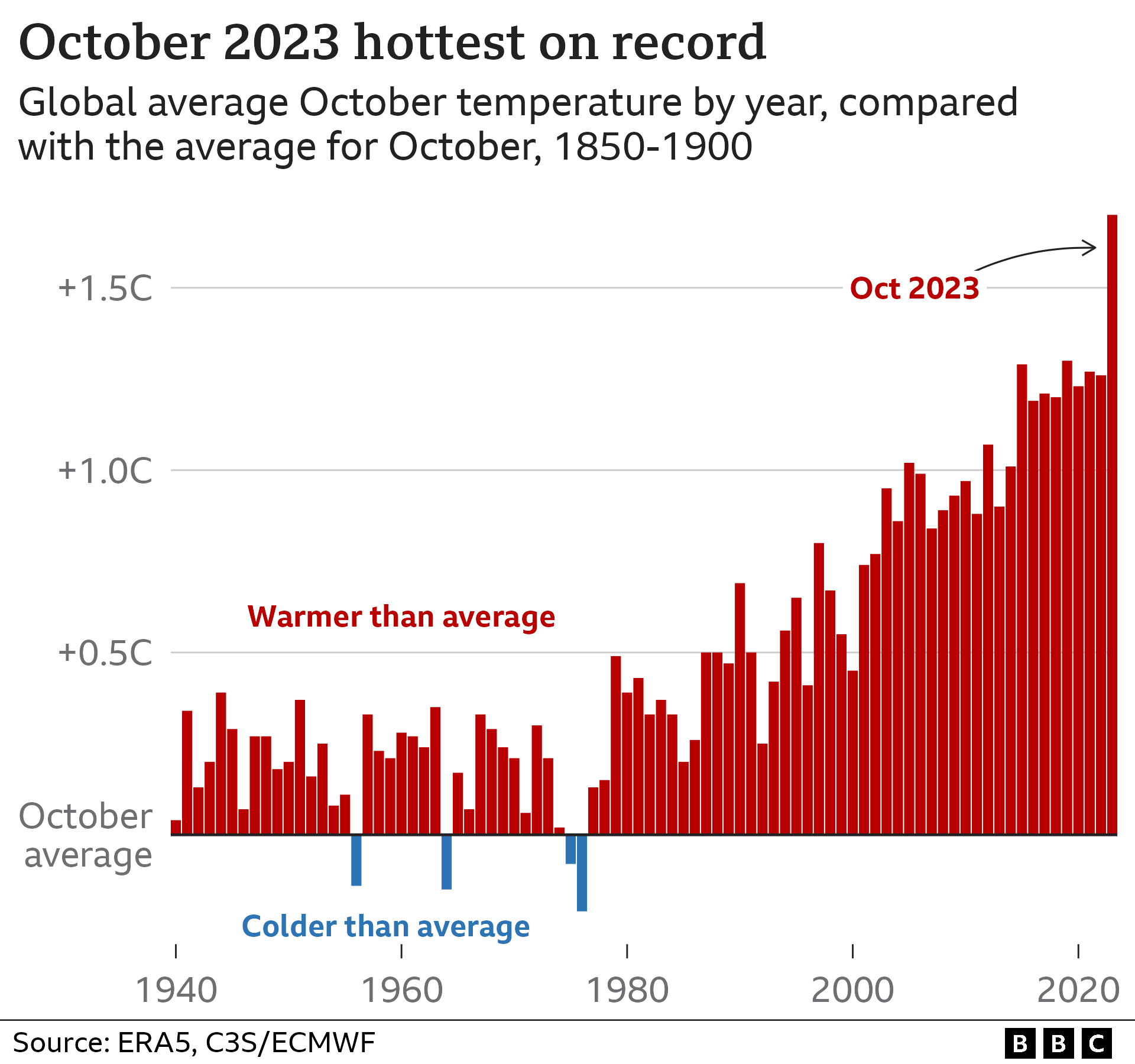 Source: BBC