Call of Duty (CoD) is a gaming mega-brand that even people who've never picked up a controller will know.
It's grown to become a global phenomenon since it launched 20 years ago and made its owner, Activision Blizzard, one of the most valuable gaming companies in the world.
So when Microsoft's long battle to buy the company for $67.8bn (£56.4bn) finally succeeded last month, it got people talking.
Mostly, the speculation was about whether the entire CoD catalogue could find its way on to Game Pass, the Netflix-style subscription service.
Xbox boss Phil Spencer has confirmed there won't be a drop of the first-person shooter until at least next year, but it is certain that the CoD franchise is a very different beast compared with its launch in 2003.
With lead developers working on alternate entries, its makers have kept to an annual release schedule and published 23 games in the main series.
Sales have remained strong and CoD's multiplayer mode is hugely popular, but over time complaints about new releases not being different enough from the previous entry have grown louder.
It's an accusation that's been levelled at the latest instalment, Modern Warfare III.
Throw in new mobile versions, the free-to-play battle royale title Warzone and two official global esports contests, and even Johanna Faries, the brand's global manager, admits it's a "constant, always-on behemoth".
But she tells BBC Newsbeat she's convinced it can keep growing for the next 20 years.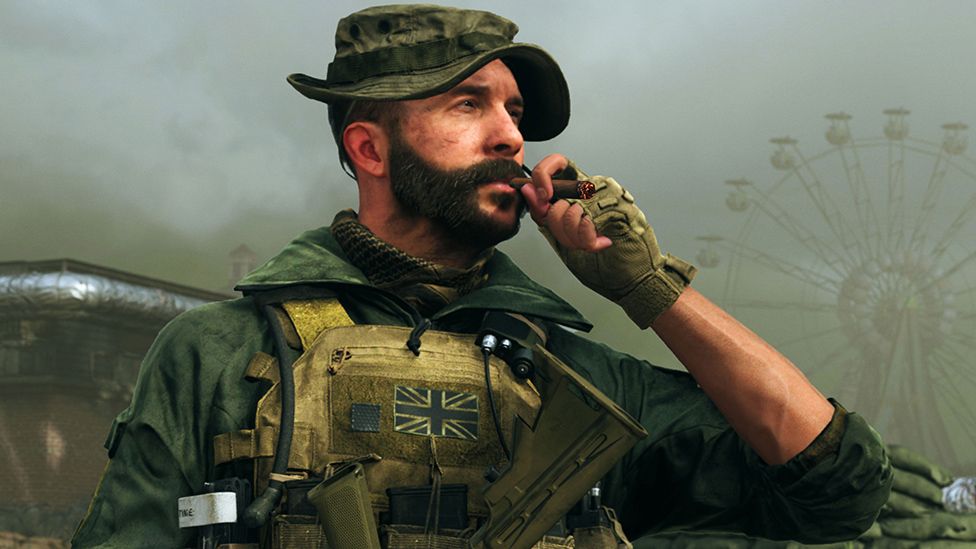 "We look around all the time at things we don't always get right," she says.
"Where can we get better? Because what got us here to the 20-year mark may not be what gets us to the next 20 years."
But is she worried about Call of Duty flooding the market and becoming boring?
"We have to think about curation a lot", says Johanna.
"We have to think very carefully about making sure that we're exciting, and we're delighting, but we're not confusing people at the same time, given how much content there is."
And with bets on CoD titles parachuting on to Game Pass in 2024, there could be a lot of content to choose from.
Johanna says she can't share more details yet, but that "the possibilities are super-interesting".
For now though, all eyes are on the new Modern Warfare III (MWIII). It's reversed many unpopular changes to the core gameplay of its prequel, Modern Warfare II.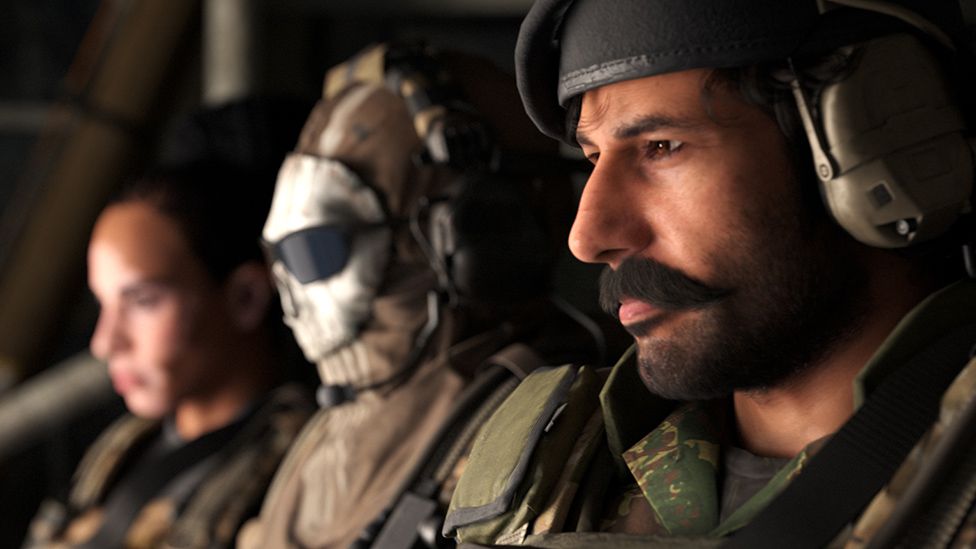 It's fair to say fans of CoD are vocal about what they don't like, and MWIII has been criticised because it won't have new multiplayer maps at launch.
Instead, there will be remastered versions of classics from previous games. The single-player story mode has also revived Vladimir Makarov, the main enemy from the original Modern Warfare games.
It's led some to suggest the new game has been rushed – claims creative director David Swenson rejects.
He insists it's "the most feature-rich Call of Duty we've ever made".
And he disagrees that his team has been dictated to by fans, having to U-turn on so many new features the last game introduced.
"I don't feel like it stifles creativity," he says.
"I think it actually expands it. It's just a really cool collaborative environment."
Call of Duty started off as a World War II game and has jumped between eras since, but has focused on modern conflicts in later instalments.
The most famous being the "No Russian" mission in Modern Warfare 2.
This time around, Makarov's return also brings back his private military company the Konni Group.
If you think that sounds very similar to the real-world Wagner mercenary group, you wouldn't be alone.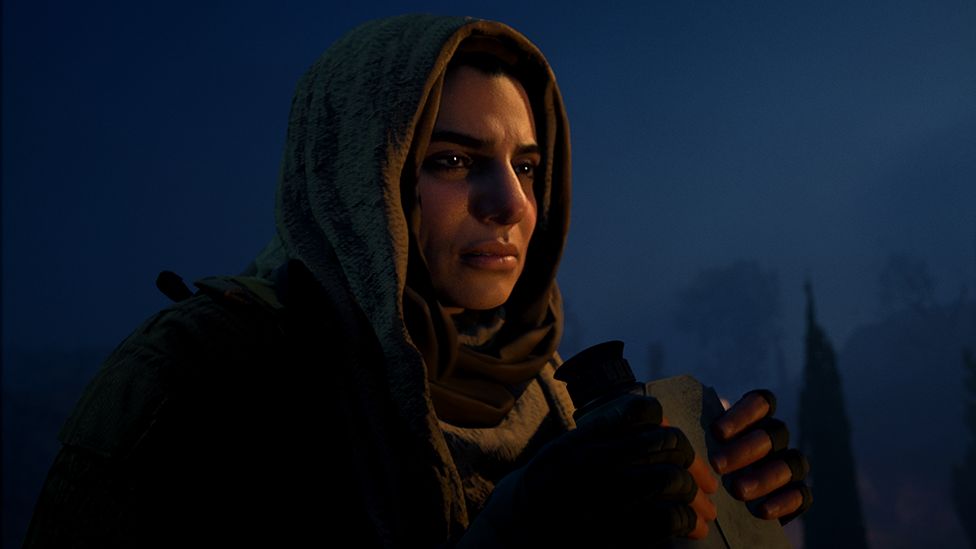 While David says inspiration for the game's story comes from lots of different places, and the team works with military consultants and historical advisors, he insists people shouldn't read too much into it.
"There's nothing about the game that's meant to be based on reality or based on real life. We're not trying to make any political commentaries about what's happening in the world," he says.
"We're simply trying to make a really cool story."
But the series does appear to be making more of an effort to align itself with certain real-world elements, especially as its audience expands to new countries.
Earlier Call of Duty games were criticised over their depictions of Arabic-speaking characters, who almost always appeared as villains in Westernised versions of the Middle East.
Shelby Carleton, MWIII's senior narrative designer, says the playable character of Farah Karim, a commander of the fictional Urzikstan Liberation Force, shows that's no longer the case though.
"Farah was such a monumental character for me as a woman," she says.
"It was certainly intentional to try to continue to expand those characters and their communities."
David agrees: "She speaks Arabic and she's definitely a protagonist. It's been awesome to hear her.
"It's really important for us to hear all these languages and definitely not just from the villains."
Source: BBC