Ugandans have been asked to be intentional while writing about the country's tourism sector so as to unlock its fortunes.
Speaking during the awarding ceremony for this year's travel writing competition at the Tourist Information Centre in Kampala organized by Uganda Uncovered together with Uganda Tourism Board, the vice chairperson of the Private Sector Foundation Uganda, Sarah Kagingo said whereas in the past the outside world depended more on print media, the advent of internet and digital communication changed everything.
"Right now, the world doesn't entirely need to rely on print media to know about the internet.  The photographs and stories you write about the county sell it. Anybody who reads the story immerses themselves into the story. Whatever you write tells the story of the country," Kagingo said.
"We need to step up our stories so that anyone who searches for Uganda finds good content about us in the search engine."
The Uganda Tourism Board CEO, Lilly Ajarova spoke about Ugandans exploring their country as a form of selling its potential.
"Uganda has so much to offer and people should not just visit but rather explore our country. Travel writing is one of the avenues through which we can tell the story about what this country has to offer,"Ajarova said.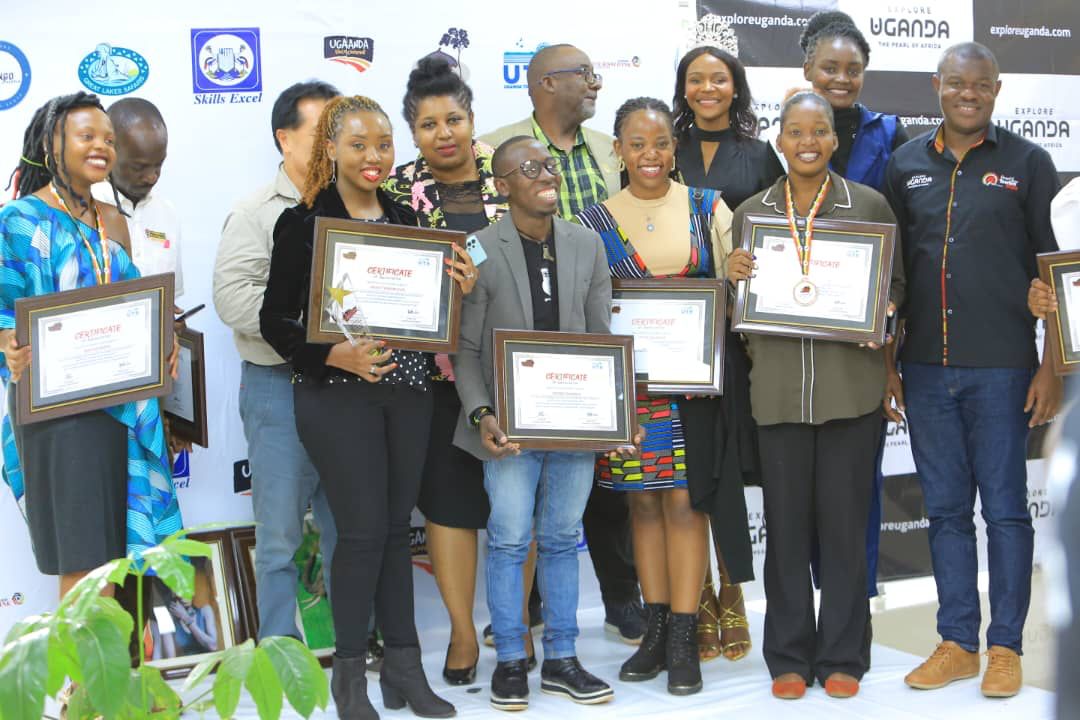 She explained that writing about the country is not only for promotional purposes but to also educate.
"It is not only marketing and promoting Uganda but to also create knowledge about things people don't know and about places and ways that existed in the country."
The UTB CEO however asked Ugandans to be authentic in whatever they write about the country.
Amos Wekesa, the Managing Director of Great Lakes Safaris said Uganda's potential is big but noted it means nothing if it is not worked upon.
"Ugandans should write( about Uganda) and follow people who write. We are a beautiful country with so much potential but it means nothing if it is not explored. We need to write about the country and its potential," Wekesa said.
The winners
At the function, Mercy Twinomujuni was awarded the travel writer of the year 2023 whereas Martha Uwera emerged the runners up .
Ronald Kiryoowa was awarded winner of the inaugural photo exhibition.
The top three writers and photographer of the year got themselves a night at Budongo Eco Lodge to get a chimpanzee tracking experience in Budongo forest.