The National Unity Platform (NUP) has added its support to the forthcoming Busoga Royal Wedding by contributing a generous amount to the event's fund.
This move, endorsed by a delegation of NUP officials, demonstrates the party's commitment to unity and cultural celebrations.
A team of NUP officials, led by the Party President Robert Kyagulanyi Ssentamu, Deputy Opposition Chief Whip Manjeri Kyebakuttika, Deputy Party Spokesperson Alex Mufumbiro, and the renowned Busoga-based comedian Swengere, paid a courtesy visit to the home of Busoga Premier Dr. Joseph Muvawala.
During this visit, they handed over a significant contribution to aid in the preparations for the Busoga Royal Wedding.
While the exact amount of their donation remains undisclosed, images shared on social media show the NUP team presenting the contribution in a brown envelope to Dr. Joseph Muvawala, the Kingdom Premier.
NUP Principal Robert Kyagulanyi Ssentamu later took to his social media platform to share the news of their visit, stating,
"I have called on the Prime Minister of Busoga Kingdom Dr. Joseph Muvawala to hand over our contribution towards Preparation for the Kingdom's forthcoming Royal Wedding."
The Busoga Royal Wedding is scheduled for November 18, 2023, and will witness the union of His Majesty Kyabazinga William Gabula Nadiope IV and Inhebantu Jovia Mutesi.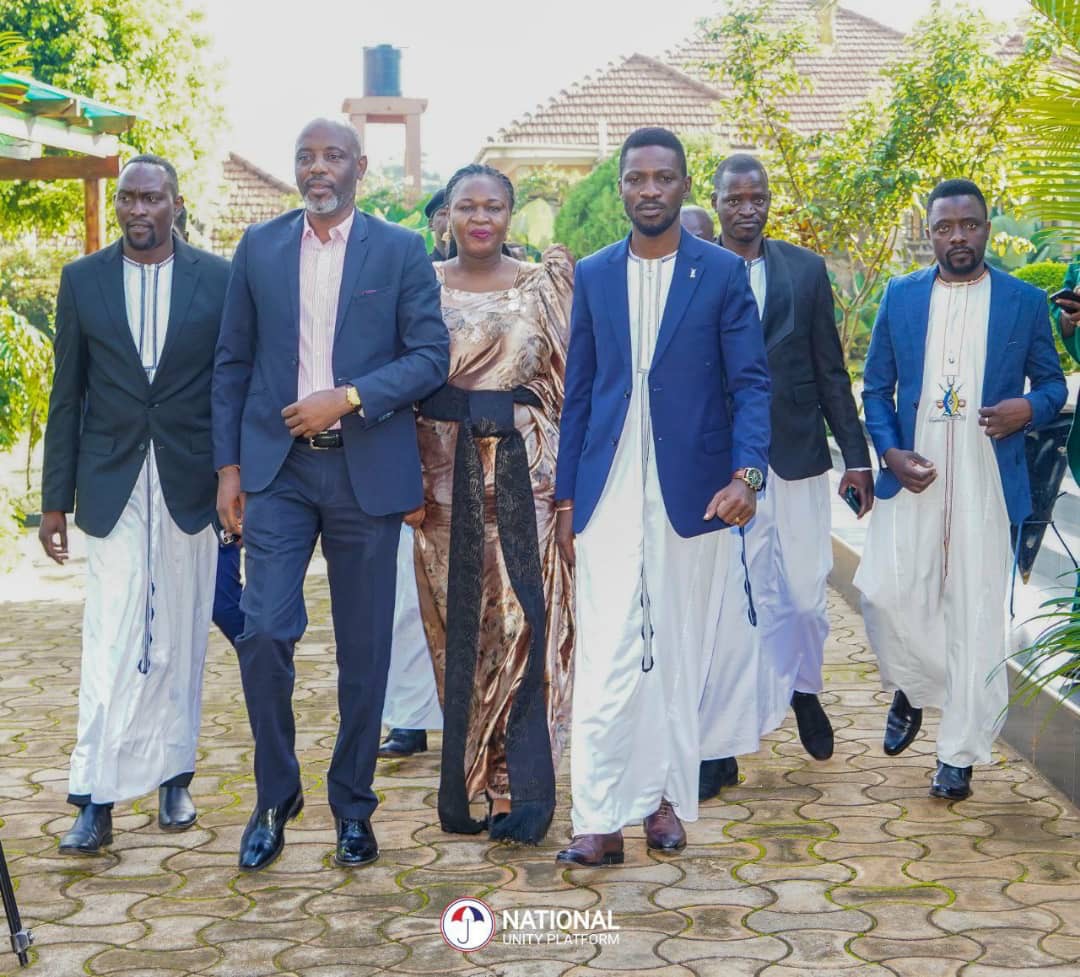 Kyagulanyi expressed his honor at being among the many guests invited to partake in this grand celebration of love.
The Busoga Royal Wedding has garnered substantial support from various stakeholders.
Just last week, a remarkable contribution of over 1 billion Ugandan Shillings was raised at the Royal Banquet held at Kololo Independence Grounds.
The National Unity Platform's contribution serves as a testament to the importance of unity and the celebration of culture, underlining the significance of this forthcoming Busoga Royal Wedding within the community and beyond.
The wedding is expected to be a magnificent celebration of love, tradition, and the rich heritage of the Busoga Kingdom.