The Director General Health Services at Ministry of Health, Henry Mwebesa has cautioned Ugandans against taking pride in being the leading alcohol consumers in Africa.
This year's report released by the World Health Organisation (WHO) ranked Uganda first in alcohol consumption in Africa.
The report indicated that on average, a Ugandan consumes 12.21 litres of alcohol annually, with men consuming more alcohol than women.
Speaking at the Parliament, Mwebesa urged Ugandans not to get excited about being ranked the leading alcohol consumers on the continent.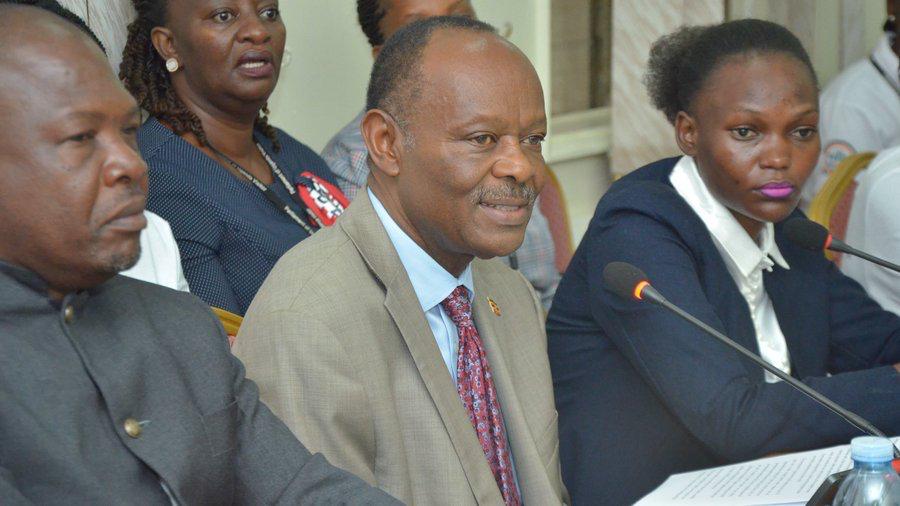 Instead, he suggested that alcohol dependence among Ugandans be addressed to reduce the burden on Uganda's health sector.
"That isn't really a trophy we are very proud about, we should be proud about these trophies of sports but not carrying the trophy of high alcohol consumption," Mwebesa said on Tuesday.
"We have many cases of Liver cancer and we know the biggest cause is hepatitis B, but we also know that alcohol comes second in causing Liver cancer especially after causing Liver Cirrhosis which is a damage to the liver, then it progresses to liver cancer. Usually, it is a very difficult disease, reversing it is very difficult, so many of them are associated with death," added Mwebesa.
Meanwhile, Tororo district MP, Sarah Opendi has denied allegations that she has been defeated by alcoholics which is why almost a year after being granted leave by Parliament to table the Alcohol Control Bill, no such bill has made it to Parliament.
"I haven't been defeated by the drunkards and I want to inform the drunkards, please drink responsibly, it is for your own good, and the good of the community. People drink the whole night up to morning, today morning as I was going for my usual exercise, at 6:30Am along Acacia Avenue, so many bodas were waiting to transport drunkards back home, honestly, at what time are you going to work?" Opendi wondered.
In November 2022, Parliament granted Opendi leave to introduce the Alcohol Control Bill, that seeks to regulate alcohol consumption and drinking hours among other provisions.
According to Opendi, if passed, the bill would address contemporary challenges of excessive consumption of alcoholic drinks in the country, regulate the promotion and advertisement of alcoholic drinks as well as encourage treatment and rehabilitation of persons affected by alcoholic drinks among others.