Next Com, a Communications Agency, has announced its official partnership with Aleti Queenie Crystal, an intrepid explorer, for her #LetsTakeOff23 campaign.
This extraordinary adventure will see Aleti embark on a mission to visit every nation over the next 18 months while igniting a global movement to unite people through travel and exploration with the East African Passport.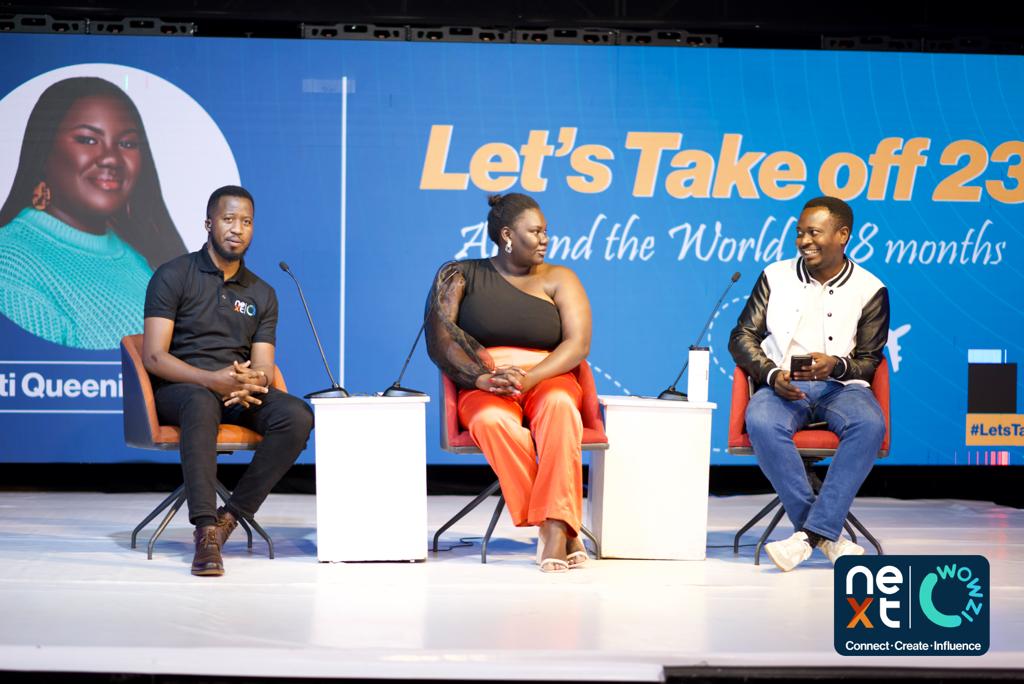 Speaking at the press launch held at the Next Media Park, Danze Edwin John, Next Media Chief Marketing and Next Com General Manager expressed excitement about this collaboration, "Next Com chose to be part of this because we're very passionate about it as Next Media. We hope to Celebrate, Explore, Love Uganda, and Inspire Hope. Now, we can take Uganda to the world through content across the globe."
The #LetsTakeOff23 campaign aligns with Next Media's mission to celebrate Uganda and promote its unique culture, heritage, and beauty. As an official communication partner for this adventure, Next Com will play a pivotal role in helping Aleti document her journey and showcase it to the world.
Aleti Queenie Crystal, the intrepid explorer behind #LetsTakeOff23, shared her excitement about the upcoming journey. "My number one push is my promise to my mum who passed away when I was twelve that I'd travel the world. Also, I'm curious; I'd like to travel the world and see everything the world has to offer."
#LetsTakeOff23 will not only be a travel adventure but will also emphasize sustainable and responsible travel practices, underlining the importance of preserving our planet's natural beauty and cultural heritage for future generations.