At least shs150 million was raised in both cash and pledged during the fundraising ceremony for the construction of the girls' dormitory at St.Peters SS Katukuru in Mbarara district.
The Minister for security Gen Jim Muhwezi who was the chief guest encouraged the general public to always work together with government to help in improving the education sector.
Gen Muhwezi said the duty of improving the education sector cannot be left for government alone, noting that it takes collective efforts.
At the fundraising, Mbarara City MP, Mwine Mpaka, Ritah Atukwasa, the Woman MP for Mbarara City contributed funds whereas South African based Ugandan businessman, Philip Kakuru, a former student at the school donated ssh50 million.
He said he donated to help the girl child because she is the mother of the country and urged everyone to get involved in the development programs of their communities.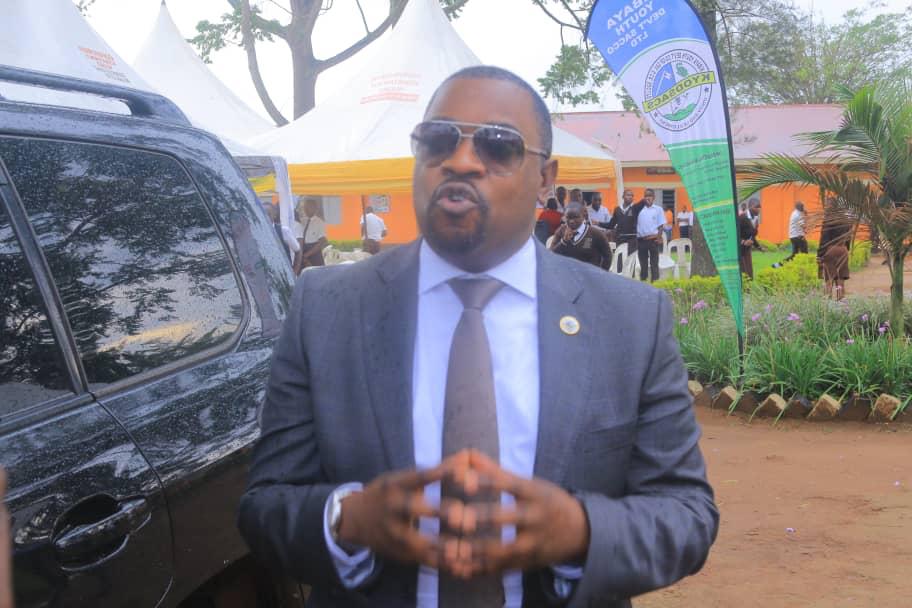 Kakuru said his father was among the pioneers of the school and he feels good to take on the work of his parents forward.
"I was educated here and it is for that reason   I am giving back to the community and institution that raised and empowered me to be who I am today. The message to my fellow Ugandans in diaspora is to play key role back home by participating in such projects," Kakuru said.
MP Atukwasa asked government to give a helping hand to the school.
"The science laboratory was built many years back and is a semi-permanent structure built using unburnt bricks but we ask government to give a helping hand to the school by taking it up as one of the Seed schools in the area. The numbers at the school are overwhelming and we ask government to consider giving us  a Seed school status," Atukwasa said.