As the world prepares to celebrate Tourism Day on the 26th of this month, there's no better time to embark on a virtual journey through the captivating Bunyoro subregion in Uganda. Nestled in the heart of East Africa, Bunyoro is a place where history and nature intertwine to create a tourism magnet that's unlike any other.
A Rich Tapestry of History
Bunyoro's history is a tapestry woven over 4,000 years, and its presence is a testament to its enduring legacy. Comprising eight districts – Masindi, Hoima, Kikuube, Kagadi, Kibale, Kakumiro, Kiryandongo, and Buliisa – this multinational region is predominantly inhabited by the Banyoro people.
The Road Less Traveled
What sets Bunyoro apart is its accessibility, thanks to well-maintained tarmac roads that snake through the region. Each district offers its unique allure, making Bunyoro a multifaceted gem in the world of tourism.
Masindi's Marvels
Our journey begins in Masindi, where the captivating Murchison Falls National Park takes centre stage. Here, a vast array of wildlife awaits, beckoning tourists with the promise of thrilling safari adventures. But it's not just the animals that captivate; it's the Murchison Falls themselves. As the Nile River squeezes through a narrow gorge, it creates a breathtaking spectacle, a reminder of the raw power and beauty of nature.
Birding Paradise: Budongo Forest in Masindi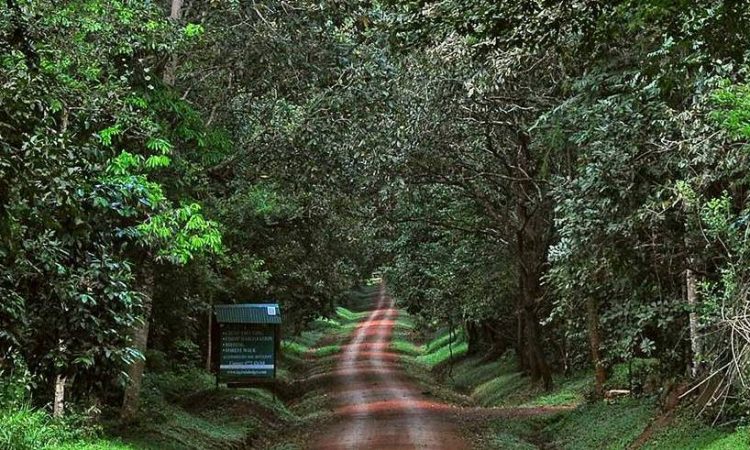 For those enchanted by the songs of nature's avian virtuosos, Budongo Forest in Masindi is a birding paradise waiting to be explored. This lush, ancient forest is home to an astonishing diversity of bird species, making it a must-visit destination for ornithologists and bird enthusiasts.
The canopy of Budongo Forest resonates with the melodies of colourful birds, from vibrant sunbirds to elusive turacos. Birdwatchers will delight in the opportunity to spot rare and endemic species that call this forest home. The African dwarf kingfisher's dazzling plumage, the melodious notes of the white-throated bee-eater, and the striking African pied hornbill are just a few of the treasures waiting to be discovered.
Exploring the forest's well-maintained trails, visitors can witness these winged wonders in their natural habitat. Patient observation may reveal the subtle nuances of their behaviour and interactions, providing a deeper appreciation for the delicate balance of life within the forest.
Buliisa's Unique Charm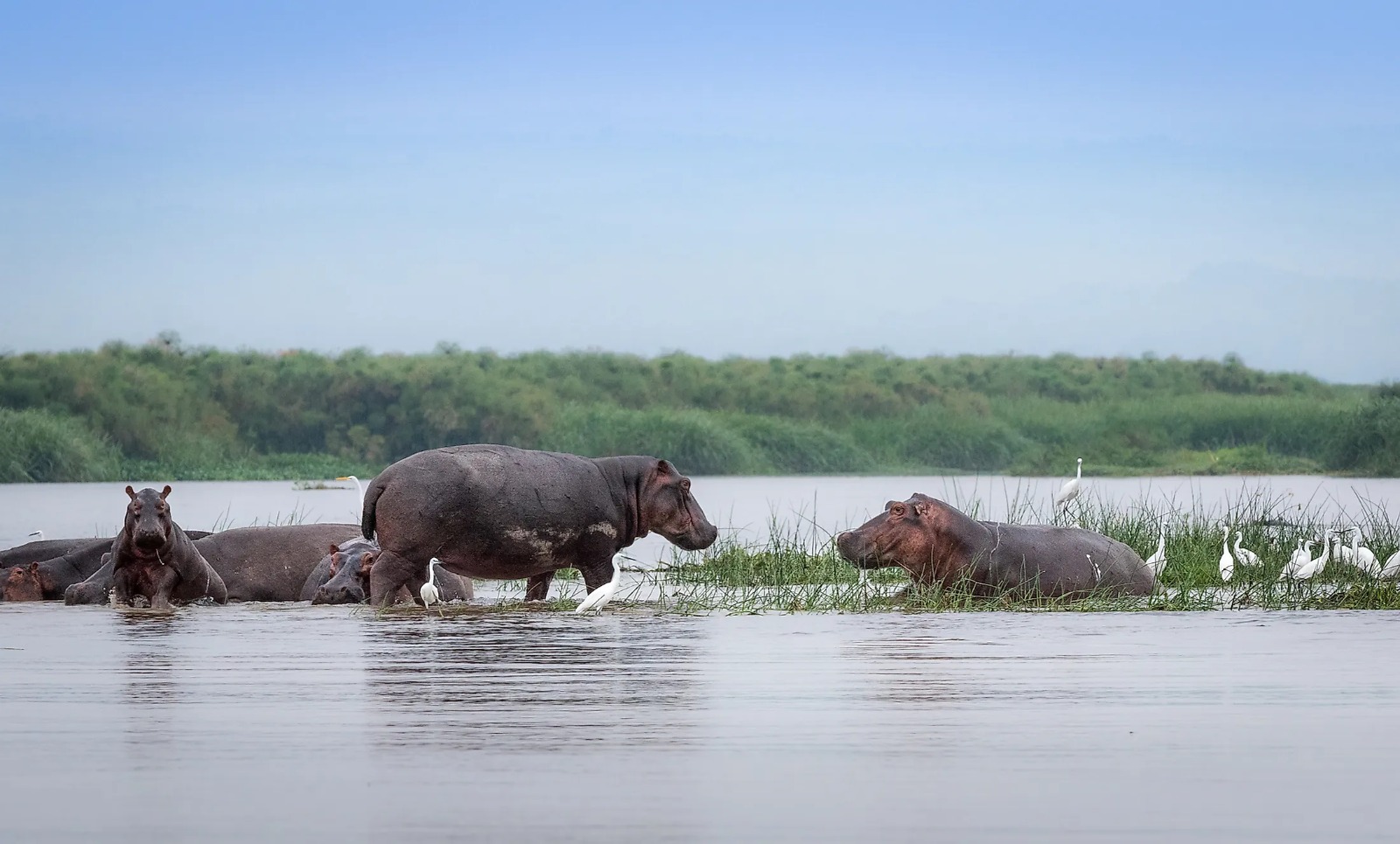 Venturing into Buliisa, we encounter a different side of tourism. Butiaba Landing Site, nestled at the base of the rift escarpments, offers a mesmerizing view of Lake Albert. At night, as local fishermen light up the lake with pressure lamps, it's said to resemble a city aglow. Buliisa also harbours Uganda's "black gold" – oil, which promises to be a significant contributor to the nation's economy.
Hoima's Hidden Treasures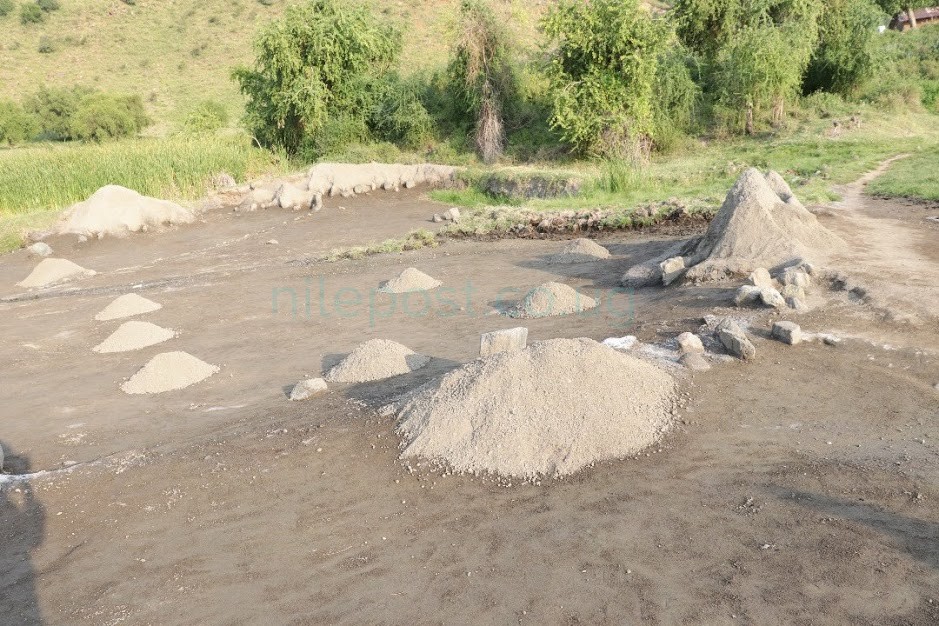 Next on our journey is Hoima, a district with immense tourism potential. Beyond its oil-rich roads lies a treasure trove of beauty. In Kibiro, perched at the tip of the escarpment, one can gaze across the border to the hills of the Democratic Republic of Congo. Yet, at its base, lies the ancient Kibiro salt mines. Here, an age-old industry, sustained for centuries, continues to provide for its people. Ash salt production, a laborious process, connects the people of Kibiro to their past and, perhaps, to posterity.
Cultural Significance and Royalty
Our journey wouldn't be complete without a visit to Kabalega Airport and the Bunyoro Kingdom Palace in Hoima. These sites not only showcase modern infrastructure but also serve as a testament to the rich cultural heritage and traditions that have endured in Bunyoro.
Semwema Rocks: Nature's Sculpted Masterpiece in Kakumiro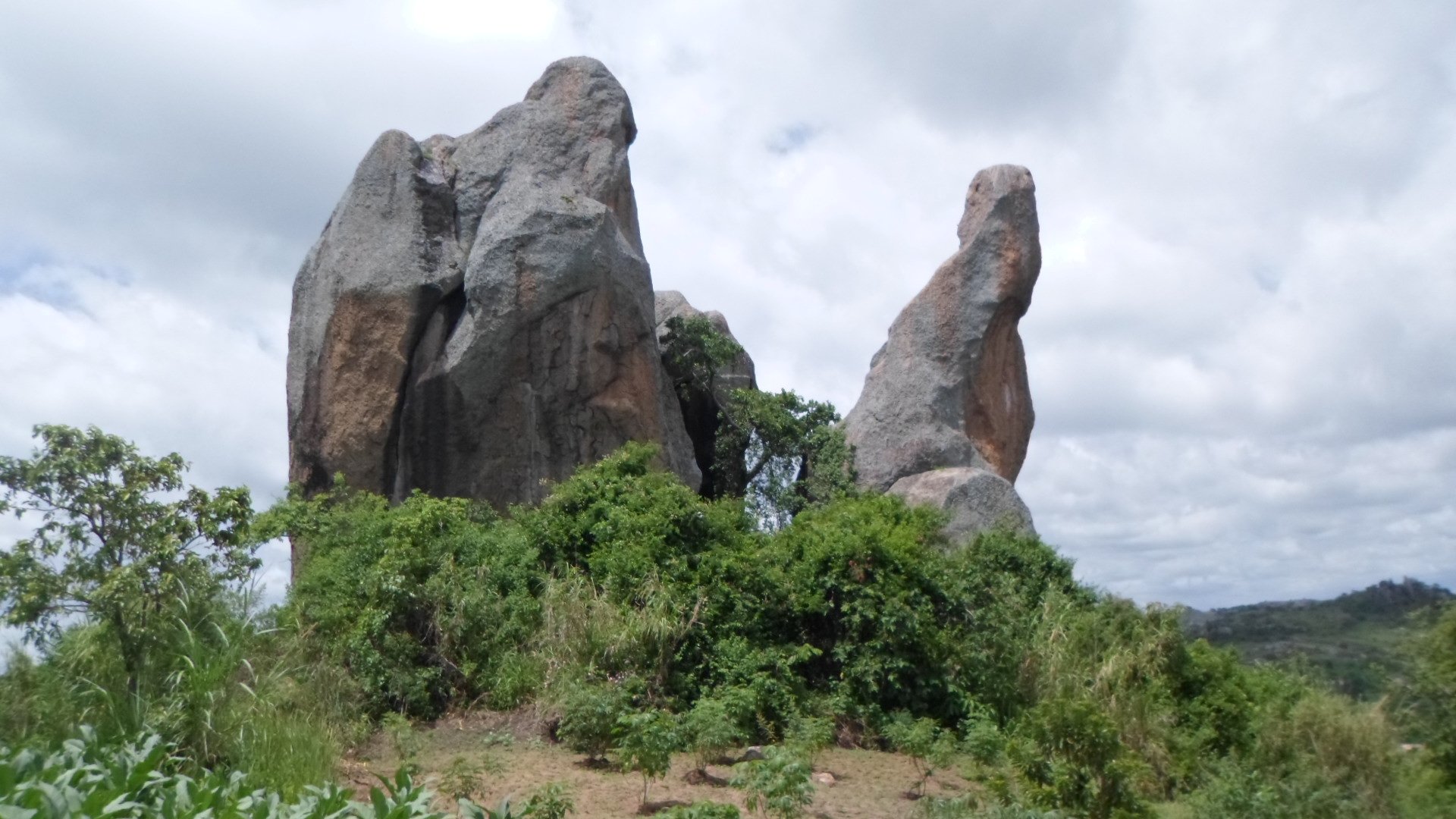 In the heart of the Kakumiro district lies a geological wonder that beckons travellers seeking a deeper connection with nature – the Semwema Rocks. These remarkable rock formations, sculpted over millennia by the patient hand of time, stand as silent sentinels to the region's ancient history.
Journeying to Semwema Rocks, visitors are treated to a stunning display of nature's artistry. Towering stone pillars and unusual rock outcrops dominate the landscape, creating an otherworldly ambience. The air is thick with a sense of timelessness as if the rocks themselves have witnessed the passage of centuries.
Hiking through the labyrinthine paths around Semwema Rocks offers a chance to uncover the secrets hidden within. These rocks hold stories etched in stone, waiting to be deciphered by the curious traveller. The views from the elevated vantage points provide sweeping vistas of Kakumiro district, a patchwork of green and gold that extends as far as the eye can see.
Bunyoro is more than a region; it's a living testament to history, nature, and the resilience of its people. As we celebrate World Tourism Day, let's cast our gaze upon this hidden gem in East Africa, a place where history, culture, and natural wonders converge. Bunyoro invites the world to explore its beauty, savour its history, and create lasting memories.