Mathias Mpuuga, has said that the National Resistance Movement (NRM) government lacks the moral authority to condemn the former President Idi Amin's government for the abduction and subsequent murder of former Chief Justice Benedicto Kiwanuka.
Mpuuga who is the Leader of the Opposition in Parliament, said there is a lot of questions that the government needs to answer in light of the ongoing abductions and disappearances of opposition supporters.
Mpuuga made these remarks during Mass at Lubaga Cathedral in Kampala, held in memory of the late Chief Justice who was abducted from his chambers in September 1972.
Mpuuga also called for the resolution of previous cases involving the murder of political figures, such as former Minister Andrew Lutakome Kayiira, as the failure to address such cases contributes to the continued persecution of opposition politicians.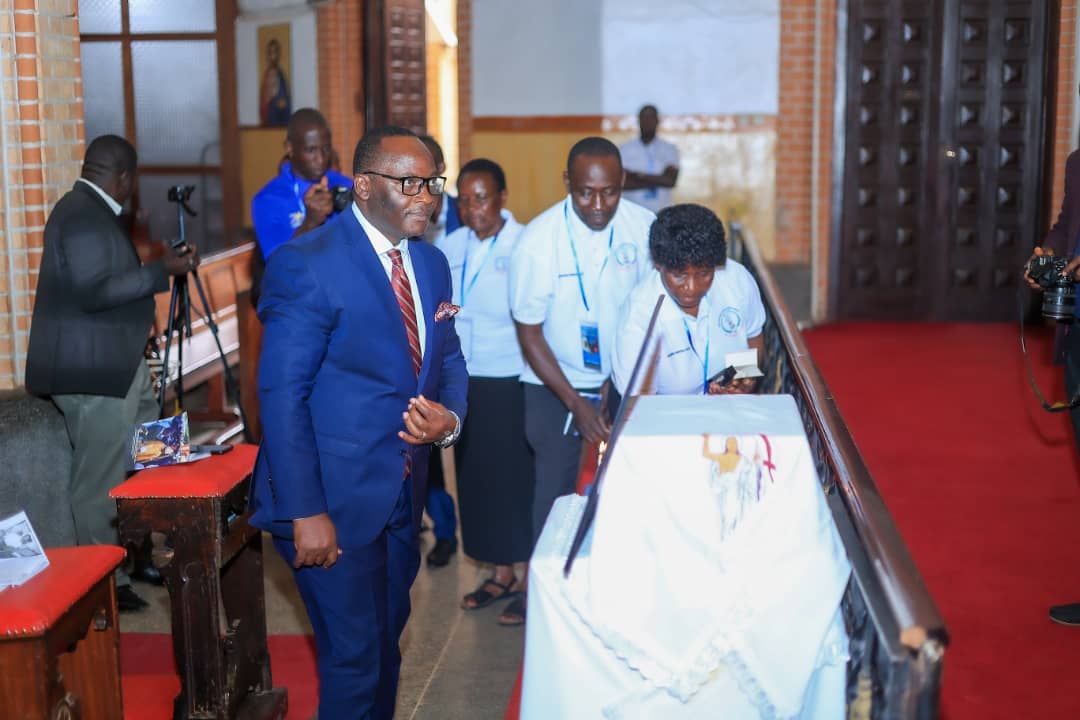 Former Chief Justice Bart Katureebe urged the government to uphold the rule of law, questioning the state's use of Resident District Commissioners (RDCs) to overturn court orders.
He suggested that the government should utilize existing judicial procedures to challenge "unfair" court decisions.
During the sixth Benedicto Kiwanuka memorial lecture at the judiciary headquarters in Kampala on Thursday, President Museveni stated that Idi Amin should have pursued a negotiation plan with Uganda's first Chief Justice, Benedicto Kiwanuka, rather than resorting to violence.
Former Prime Minister Dr. Ruhakana Rugunda delivered Museveni's speech, in which he described the killing of Benedicto Kiwanuka as a dark chapter in the country's history.
Museveni asserted that Kiwanuka's murder served as a clear vindication of the actions taken by liberators who resorted to armed resistance against the dictatorial and bankrupt regimes of the time.
Museveni emphasised that the murder of Kiwanuka, along with the targeting of intellectuals, including university professors, doctors, lawyers, politicians, religious leaders, and various individuals and groups who challenged Amin's dictatorship, through exile or assassination, was evidence not of Amin's strength, but of his ideological bankruptcy that needed to be confronted.
Museveni further stated that since then, Uganda has emerged from its dark past of dictatorships and extrajudicial killings to become an oasis of peace admired by many around the world.
Kiwanuka was forcefully taken from his chambers at the Judiciary headquarters by Amin's soldiers on September 21, 1972, and even after 51 years, his body has never been found.
During the memorial lecture, Chief Justice Alfonse Owiny Dollo remarked that Kiwanuka was martyred for his defense of the rule of law and fundamental freedoms for the people of Uganda.