The Minister of Works and Transport Gen Katumba Wamala has downplayed the argument by a section of Members of Parliament who claim Ugandan roads are the most expensive roads per unit cost of a kilometre.
Katumba who was inspecting  roads in eastern Uganda accompanied by area MPs pointed at the rugged terrain in some parts of the country as some of the factors making roads expensive during construction.
Gen Katumba  attributed the differences in unit cost per Kilometer to the rugged terrain especially in some parts of the country.
"There are several factors why some roads cost highly to construct. For example in Sebei and Karamoja, materials are fetched from distant areas, the terrain is rugged so you cant compare the unit cost in low lying areas to Sebei and Karamoja. therefore such factors cause variations in a unit cost of roads in these regions compared to other parts of the country," Gen Katumba .
The minister also inspected the construction works for the he 92km Muyembe-Nakapiripiriti road and the 75 km road from Kapchorwa-Suam linking Uganda to Kenya Border in Bukwo district.
The construction works at Kapchorwa-Suam road stands at 95% complete and this brought excitement among Members of Parliament and local leaders who said this road which links Uganda to Kenya has changed the face of Sebei sub region due to booming business and easy movement of people.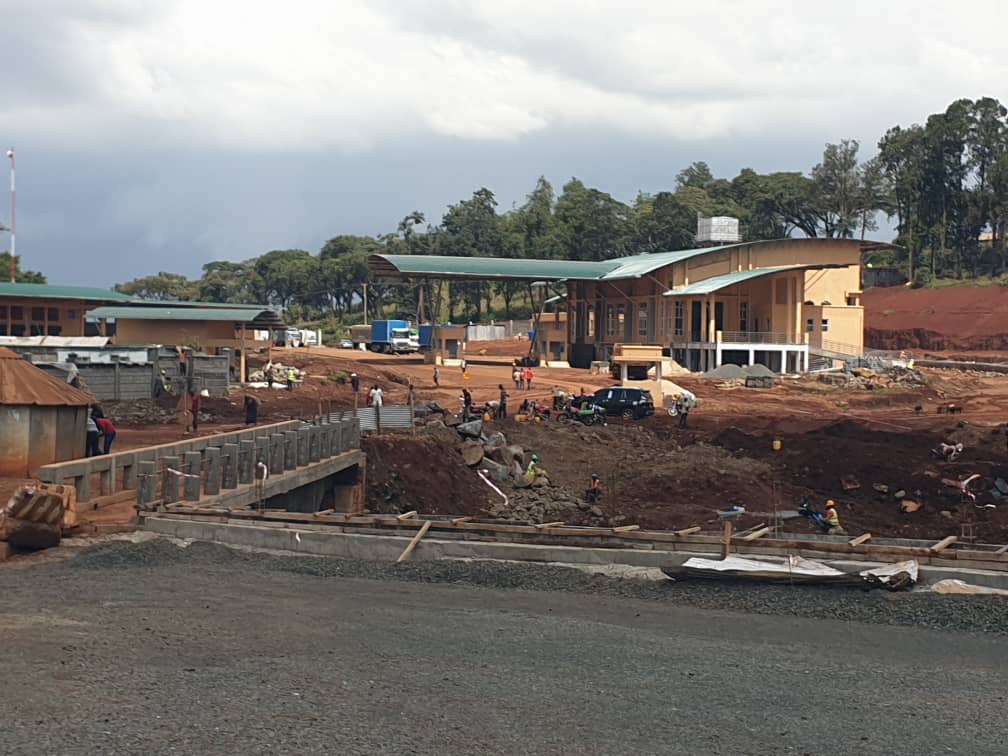 Chemutai Evelyn Woman MP Bukwo District could not hide her excitement when the contractors revealed that the road is 95%complete with a small section remaining and it can be handed to government.
"This road has opened Sebei sub region to the rest of the world, these days business is booming in Bukwo because the business community from Kenya and other parts of Uganda can easily access Sebei using this road."
She added that since Sebei is a purely an agricultural area, it will help in the transportation of agricultural produce.
William Chemonges MP Kween Constituency in Kween District joined Gen Katumba Wamala to condemn those who say Ugandan roads are expensive to construct
"The critics have not traveled, let them come to Sebei and see the terrain of this area they will appreciate that you can't have a uniform unit cost per Kilometre across the country."
Marisa Cheptegei LCV Chairperson Bukwo District said there is value for money on this road, because considering the quality of material used she thinks the road is on standard
Locals say before the construction of Kapchorwa-Suam road travelling was a nightmare especially during the rain season.
Benjamin Kitiyo resident of Suam border in Bukwo district said, they used to spend a week travelling to Kapchorwa or Mbale hence their produce like tomatoes would rot on the way.
"Many people used to die incase of any referral from Bukwo to Kapchorwa or Mbale because the roads were impassable, we would use Kenya as an alternative but it was also far," he said.
This project involves construction of a one stop border point at Suam which according to Gen Katumba Wamala both projects shall be commissioned in January next year.