In just a week, the Ministry of ICT and National Guidance and Huawei in Partnership with Nile Post and the Ministry of Gender, Labour and Social Development will host the National ICT Job Fair at Kololo Ceremonial Grounds, set to run from 26 to 27 September 2023.
This event will be graced by President Museveni as the Guest of Honor, is a showcase of opportunities and a platform that aims to transform the lives of countless young job seekers.
The primary objective of this job fair is to bridge the gap between employers and job seekers, optimizing connections for recruitment and fostering career growth.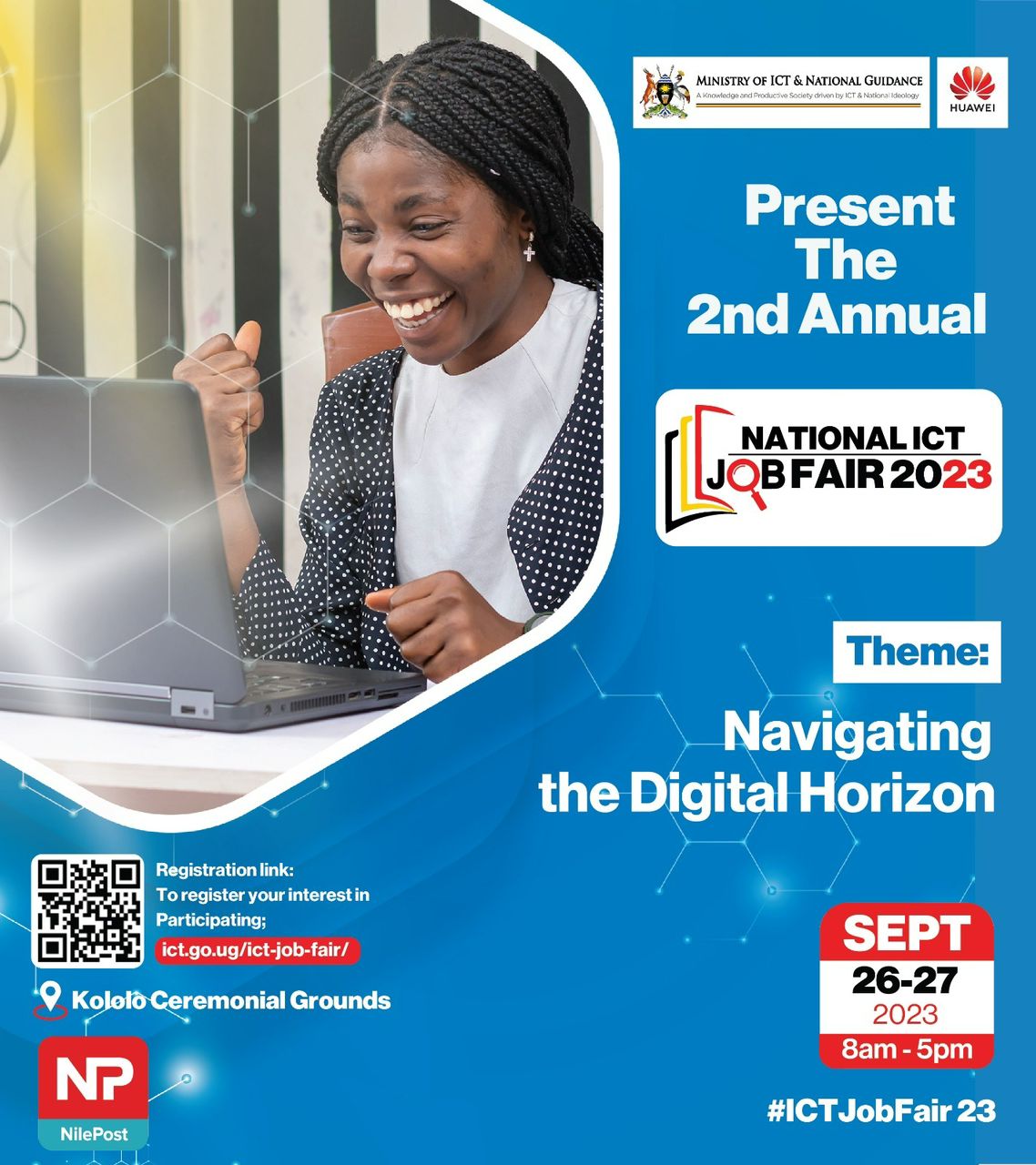 Attendees will have exclusive opportunities to engage with potential employers, explore job openings, and gain invaluable market insights through free workshops and seminars.
The demographic at the heart of this initiative is the youth, representing a significant portion of Uganda's unemployed population. According to findings in the Uganda National Labor Force Survey, at least 41 percent of youth, representing 9.3 million aged between 18 and 30 years, are not engaged in any productive activity.
The findings compiled by the Uganda Bureau of Statistics (Ubos) indicate that 9.3 million youth are neither in education, employment, or training. This staggering number underscores the urgency of addressing this issue, making the National ICT Job Fair a critical step toward providing employment opportunities.
Next Media, through Nile Post is on board as the official broadcast partner for the event. This collaboration underlines the media's pivotal role in promoting this initiative and reaching a wider audience, thus increasing its impact and effectiveness.