In a stunning display of beauty and talent, 19-year-old Nabukonde Kiyayi Roukaya from Elgon in Eastern Uganda was crowned Miss Tourism Uganda 2023/24 at the Kampala Serena Hotel last night.
Besting 24 other finalists representing all sub-regions of Uganda, Nabukonde is set to be the new face of tourism in the country, succeeding Ms. Nabulya Sydney Kavuma, the outgoing Miss Tourism Uganda 2022/23.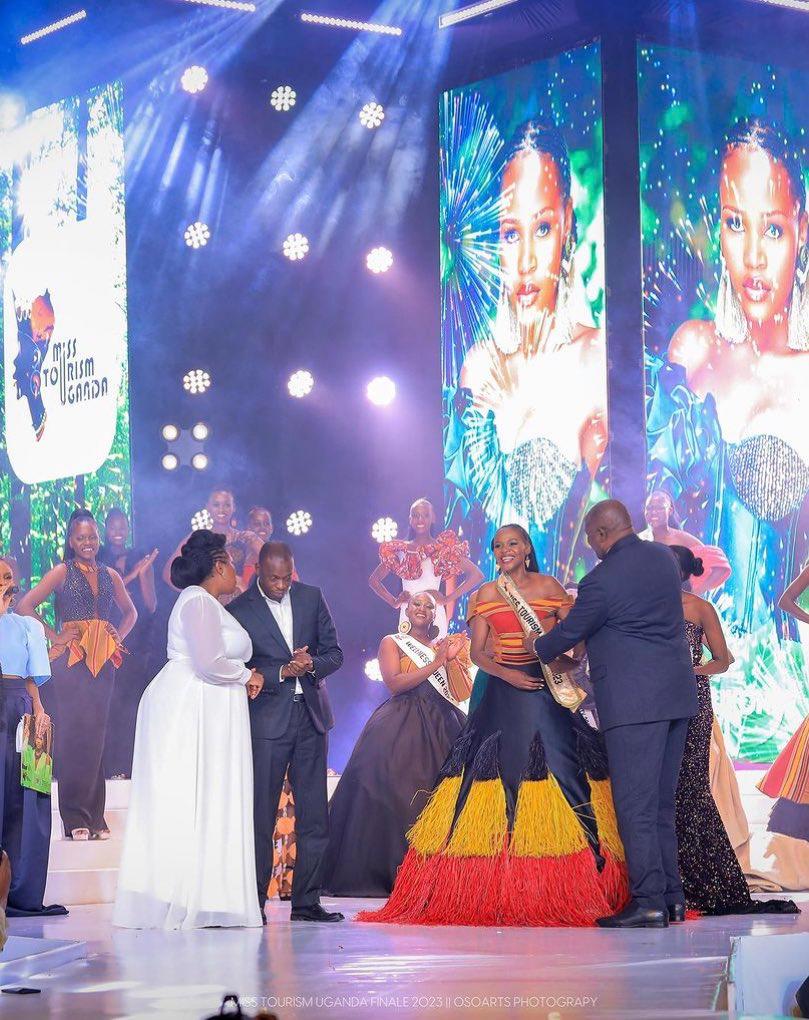 The first runner-up was Alison Akello from the Teso bub region, also in Eastern Uganda, and the second runner-up was Martha Apero from Karamoja in north-eastern Uganda.
The crowning event was the culmination of months of rigorous training and activities for the queens.
They underwent a comprehensive boot camp in Entebbe, where they received master-class training in various fields including marketing, branding, tourism, hygiene, make-up, and insurance.
Additionally, they were taken on familiarization tours to different tourism destinations across the country.
At the crowning ceremony, the finalists showcased their talents in fashion, beauty, and intellect by answering questions from a panel of judges. Hon Chris Baryomunsi, the Minister for ICT and National Guidance, commended the finalists for their exceptional beauty and knowledge, particularly in the areas of tourism and environmental conservation.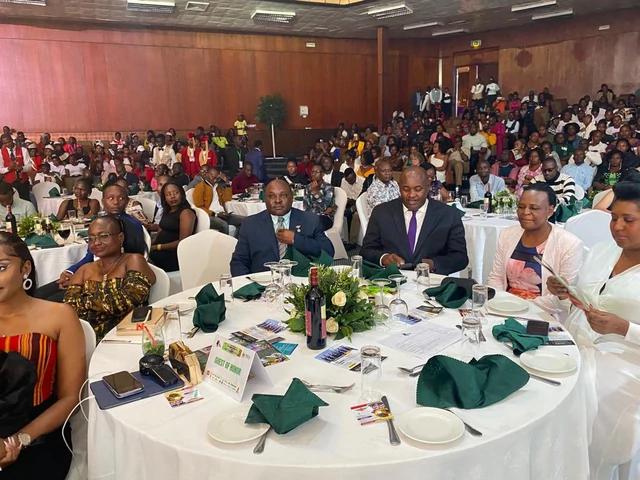 While expressing his appreciation for the Miss Tourism Uganda project, which was established by the late former tourism minister Maria Mutagamba in 2013, Hon Baryomunsi also expressed his disappointment that men are not involved in the competition.
He suggested that future episodes should consider adding a Mr. Tourism category to ensure equal opportunities for both genders.
State Minister for Tourism Martin Mugarra also extended his congratulations to Nabukonde and the other contestants, as well as the organizers for their outstanding work.
He emphasized the importance of their initiative in promoting regional tourism clusters and showcasing Uganda's diverse cultural spectrum.
In addition to Nabukonde's victory, other category winners were announced at the event: Lilian Lissa won Miss Tourism Wellness, Sylvia Kasemire was crowned Miss Tourism Congeniality, Joy Ariye received the title of Miss Tourism Heritage, and Restetuta Ayebare was named Miss Tourism Photogenic.