After six weeks of intense culinary competition, the stage was set for the grand finale of the Royco Cook-Off, where four talented contestants went head-to-head to determine the ultimate kitchen champion.
The Royco Cook-Off began on June 27, giving Ugandans a chance to win a kitchen makeover by using Royco Cubes to elevate their beans. Four contestants; Katamba Kushabirwa, Martha Kiryowa, Madie Nakie, and Ciola Nakabiri made the finals with the latter walking away with the ultimate prize.
Nakabiri who scored 245 points after three rounds punched the air accompanied with a scream when Hilda Aguti, Nutrition Brand and Marketing Manager, Unilever Uganda read out her name as winner. The realization of leaving with a full kitchen package entailing a fridge, cooker, microwave, and other kitchen appliances had hit home. "I was nervous through the sessions because everyone in the final had a chance of winning. Emerging as the winner has come with a lot of relief," said Nakabiri.
The finalists had to prepare three meals with beans, peas and groundnuts as the sauces. On delivering each meal, a panel of judges led by Chef Rogers Balamaga and Chef Cathrine Mwebaza took turns to grade the final product with taste, creativity, presentation and duration the parameters considered.
It all started in June when Royco Cubes relaunched and Unilever announced a social media cook-off challenge that required contestants to share a video preparing beans stew among other meals with Royco Cubes.
Twenty entrants were to win an assortment of Unilever hampers and shopping vouchers to meet household requirements for a month.
Unilever Uganda is on a mission to have beans as a favorite in homes thanks to Royco Cubes which were relaunched in May 2023. Royco Cubes are a variant of the Royco seasoning brand that also has Royco Mchuzi Mix and the New Royco All-In-One Mix.
The brand boasts of over 30 years of turning ordinary meals into delicacies in Uganda.
Royco Cubes are affordable, and one can transform an average meal into a delicious one for just Shs200, enough to purchase two cubes that can advance a half kilogram of beans.
"Times have been hard, and Unilever is in touch with the challenges of our society. Royco Cubes have been formulated to deliver the tastiest and most nutritious beans at an affordable price. They are very affordable small cubes, with big taste," said Esyalai Antony, Managing Director at Unilever Uganda.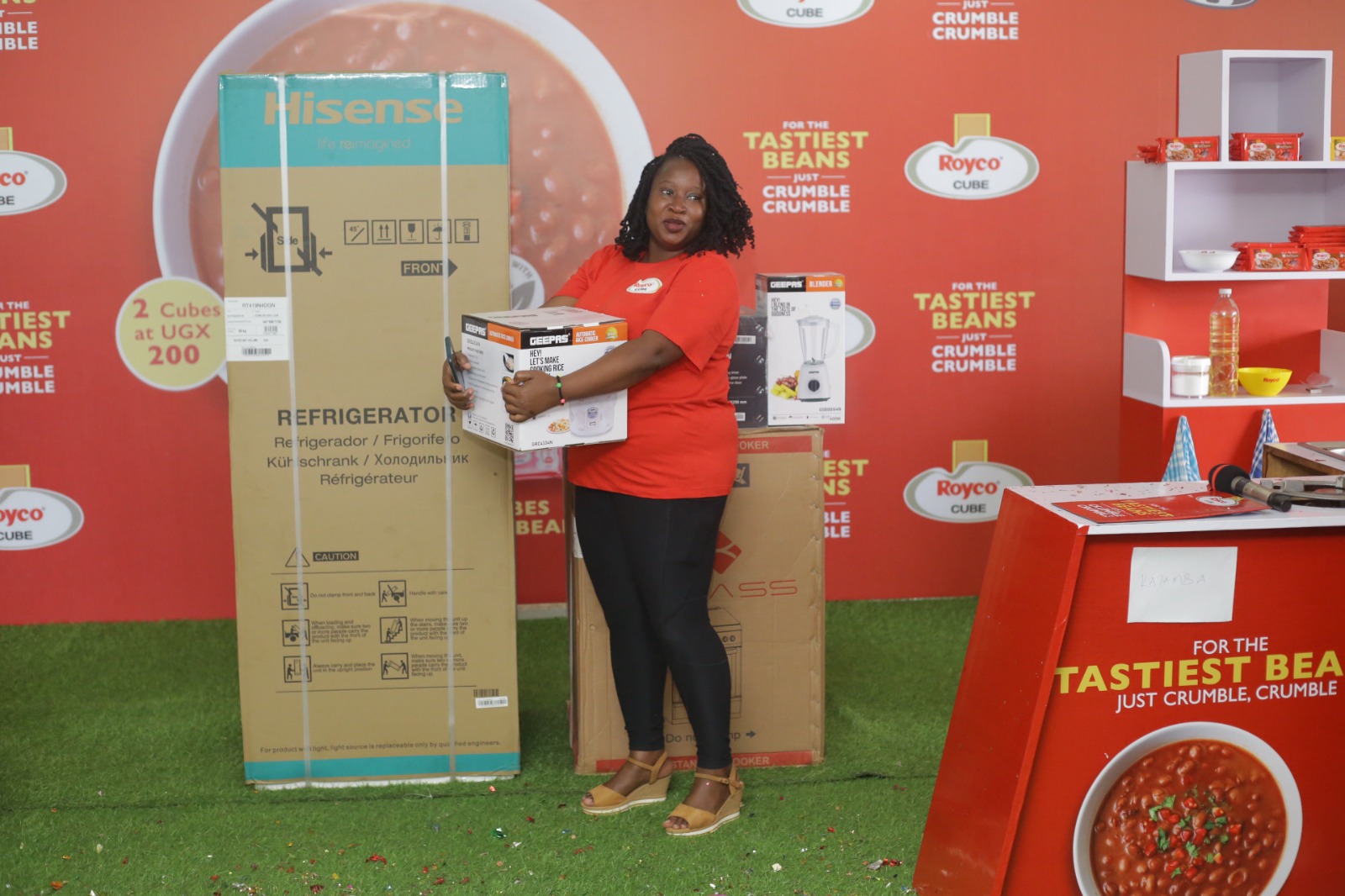 As the brand relaunched, a 'beans conversation' went viral on social media with the tweeps showing Uganda's love-hate relationship with beans.
Conversations ranged from school memories of bland beans to being served beans on a first date and others in praise of beans if they are prepared well.
The official brand pages then literally spilled the beans that Royco Cubes guarantee the tastiest and most nutritious beans at an affordable cost.
"Royco Cubes are easy to use while preparing a meal. There is no complicated recipe process. All one should do is 'crumble crumble' the Cubes into the beans stew while cooking and allow them to do the magic," said Wangechi Gitahi, Head of Marketing, Unilever Uganda.
The cubes are also versatile and perfect for a wide range of dishes that do not require thickening but taste enhancement.