Cambodia went to the polls on Sunday with the incumbent Prime Minister Hun Sen guaranteed to win after effectively suppressing all forms of dissent and opposition.
The vote marked a once-in-a-generation leadership transition in which the long-ruling Cambodian People's Party (CPP) is expected to seal a clean sweep of parliamentary seats.
After the CPP's main challenger was barred from competing in the vote on a registration technicality, many analysts say that the one-sided ballot will be used as a plebiscite on Prime Minister Hun Sen'splans to hand over power to his eldest son, Hun Manet, who head's the country's army.
It is possible that before late August, a leadership reshuffle could see almost the entire cabinet replaced by younger officials, mostly the children or relatives of the ruling party's aging grandees.
Some pundits reckon that Hun Sen's handover of the premiership could take place at the same time.
Generational succession
The CPP first took power in 1979 after a group of Khmer Rouge defectors, including Hun Sen, returned alongside the Vietnamese military to overthrow the genocidal regime. Hun Sen was made prime minister in 1985, making him currently the world's longest-ruling head of government.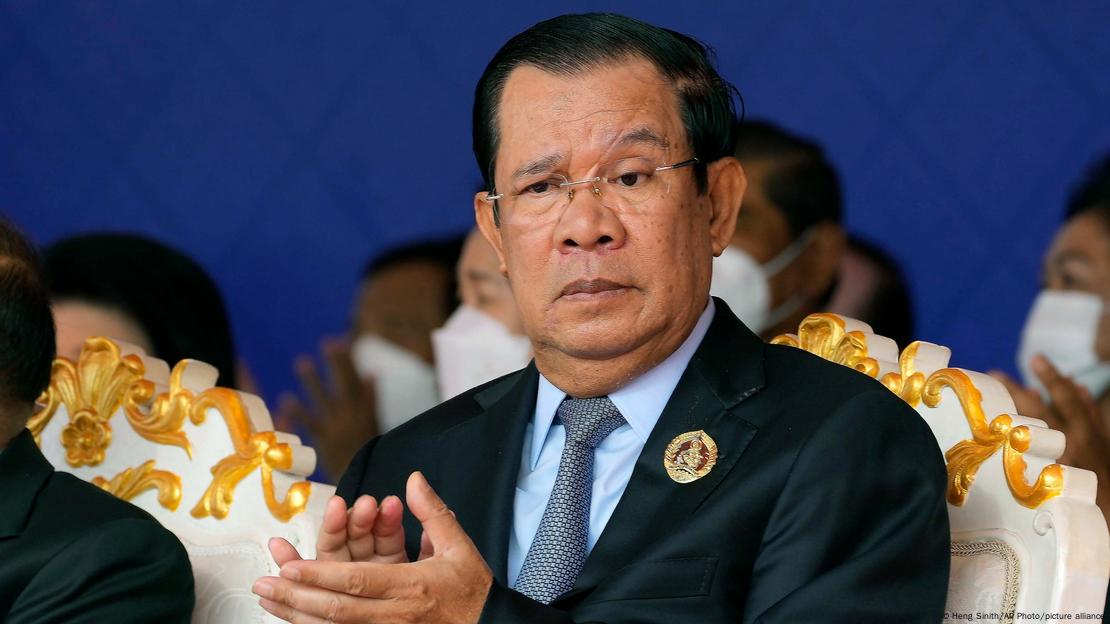 As well as Hun Manet inheriting his father's premiership, it's also expected that the sons of the powerful interior minister, Sar Kheng, and Defense Minister Tea Banh will also inherit their fathers' offices.
Up to two-thirds of the cabinet, known as the Council of Ministers, could make way for younger officials, while the numerous deputy prime ministers and ministers without portfolio will also be reshuffled, according to internal nominee lists leaked earlier this year.
The election could thus lead to a repeat of history. At the last general election in 2018, the CPP won all 125 parliamentary seats after having forcibly dissolved its main rival at the time. The Cambodia National Rescue Party (CNRP) was banned over the spurious accusation of plotting a US-backed coup.
In May this year, following months of intimidation of its senior members, the CPP's only credible rival, the Candlelight Party, was barred from competing in Sunday's election because of a paperwork dispute — a ruling that Amnesty International said was "politically motivated."
The Candlelight Party — which won 22% of the popular vote at last year's local elections — claimed this was a trumped-up decision.
Since the beginning of the year, the authorities have closed independent news outlets, jailed numerous opposition activists and critics, and instigated loyalty tests across all of society. By one estimate, more than 6,000 members of opposition parties have defected to the CPP — either out of fear, financial incentives or a desire for a quiet life.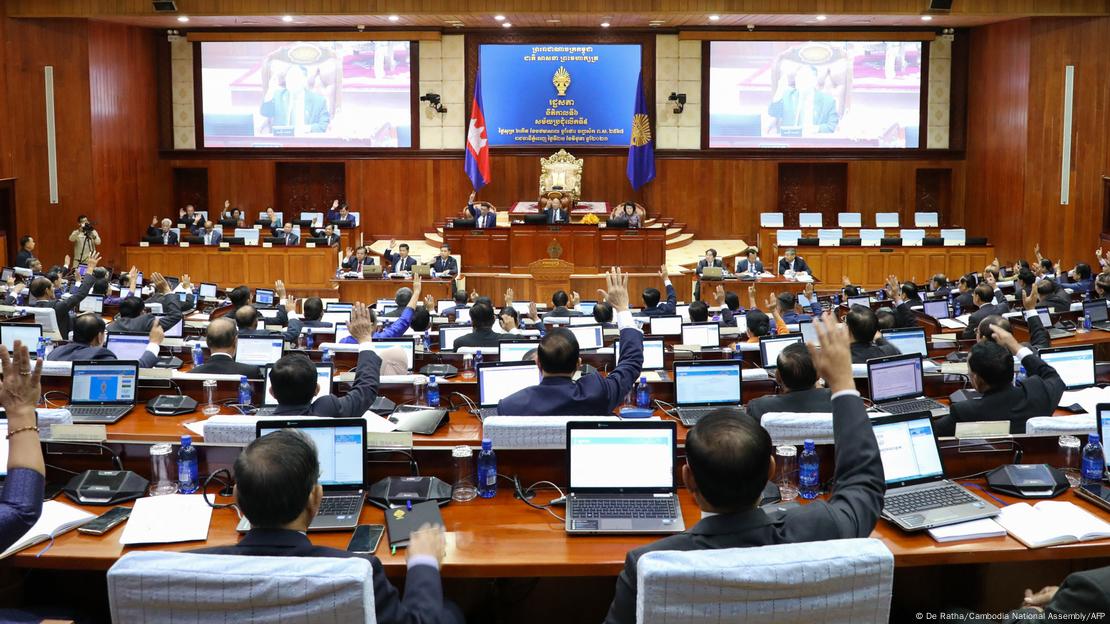 "The upcoming election bears little resemblance to an actual democratic process," Human Rights Watch said in a statement this week.
Hun Sen has left nothing to chance as part of a wide-sweeping generational succession process that will see younger party members inherit the reins to govern a country where the average age is just 26.
The day of the handover
But Sam Seun, a policy analyst at the Royal Academy of Cambodia, said he expected Hun Sen to stay on as prime minister until at least 2025, to oversee a new generation of ministers, many of whom are in their 40s.
If that transition went smoothly, only then would Hun Sen resign and give power to his eldest son, Seun predicted.
"The three remaining years before the election in 2028 will be the test for the leadership of Hun Manet whether he could win the future election or not," he added.
Hun Manet was appointed army chief and deputy commander-in-chief of the entire military in 2018.
The 45-year-old has since gone on to lead the ruling party's youth wing and several of its "humanitarian" organizations. In late 2021, the party accepted him as its future prime ministerial candidate.
However, he has never held an elected office nor a role in government, raising questions about his experience.
Western responses
Another unknown is how Western democracies will respond. Their relations with Cambodia have considerably worsened since Phnom Penh's authoritarian turn after 2017 as well as because of its "ironclad" friendship with China.
Most analysts reckon that the West will take a wait-and-see approach, hoping that an inchoate Hun Manet administration will finally engage in the rapprochement with the West that Phnom Penh has erroneously claimed it has sought for years.
"The US and EU will welcome the opportunity to work with new blood, no doubt," said Sophal Ear, an associate dean and professor at the Thunderbird School of Management in Arizona.
"But," he added, "I hope it doesn't take another 38 years before they realize something's not right with Cambodian 'democracy'."
Source: DW