Ugandan motorists and riders could soon wave goodbye to the days of failing to start their machines because of insufficient battery power. 
Tyre Express, in partnership with Amara Raja Batteries Limited, have announced the launch of Amaron batteries for cars and motorcycles. Amara Raja Batteries Limited is a renown manufacturer of automotive and industrial applications in Asia. 
Tyre Express itself is known for distributing trusted tyre brands like Dunlop and Falken among others in Uganda since 2009. 
While speaking at the launch, the Managing Director of Tyre Express, Mr. Anish Malattiri said, "We have decided to bring on the Uganda market quality high life batteries that are durable for Ugandans to get the best automotive experience."
He added, "We want consumers to get the best automotive experience in Uganda and our new partnership with Amaron batteries is a prime example of our commitment to deliver the best to the road users in Uganda."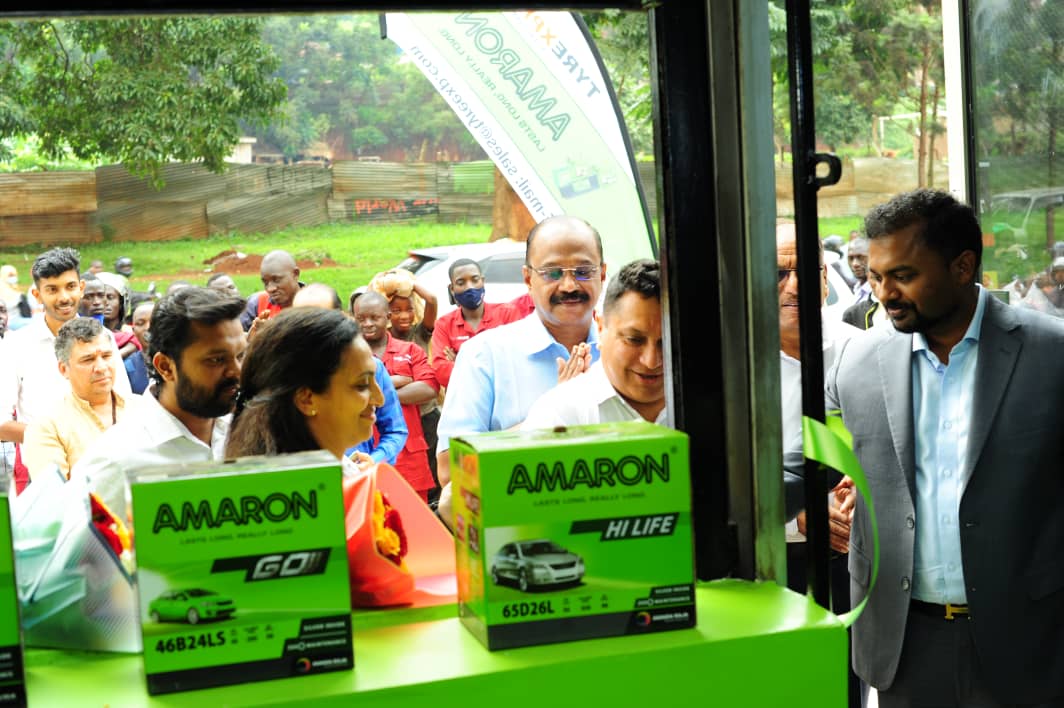 The launch of an Express battery service within Kampala is among the several innovative  approaches to better serve their customers as they promise Batteries that "Last Long – Really Long".
Mr. Manish, the head of sales for AMARON batteries in Africa is optimistic that their product will be one of the best on the market since they have various types for all kinds of vehicles, small, medium and large vehicles.