School administrators have been urged to incorporate plant-based meals for the betterment of children's health.
The call was made by Innocent Nabaasa, the executive director Uganda Vegan Society during the Vegan School Lunch campaigns launch at Kazo Junior School, Kawempe.
The campaign aims at promoting sustainable, affordable and tasty plant-based foods in schools, as well as promoting compassion towards farmed animals.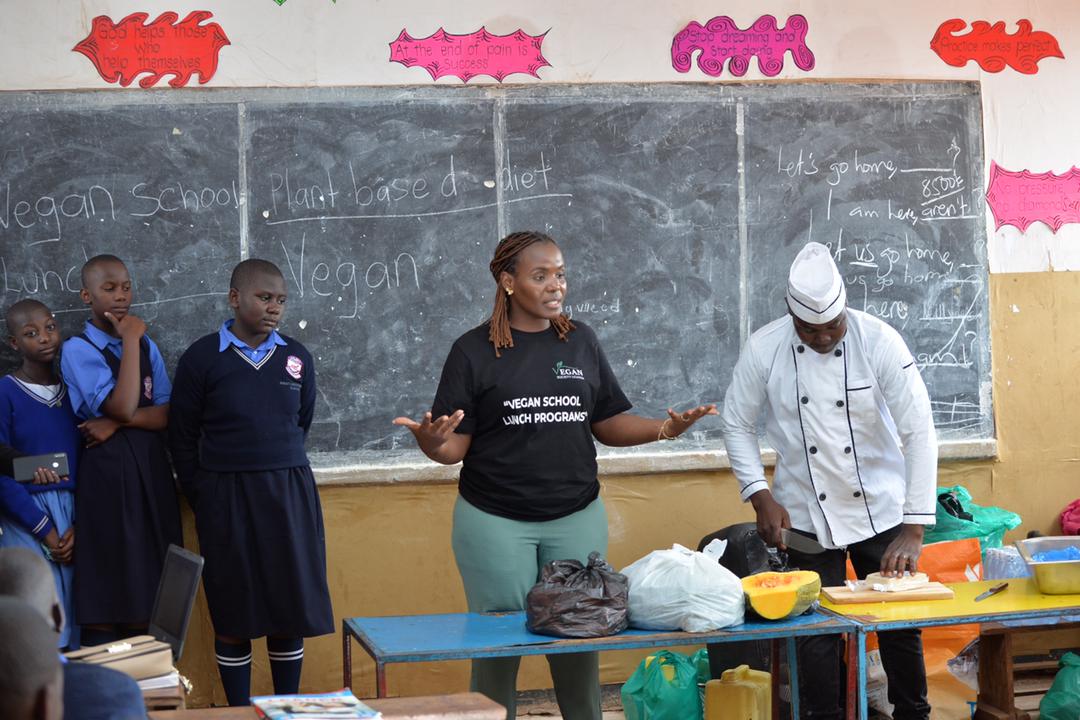 Speaking at the program launch on Monday, Nabaasa said, "The initiative aims at encouraging the children to eat healthy by eating plant-based foods instead of animal products which have been linked to several non-communicable diseases like diabetes, hypertension, obesity and some cancers,"
She noted that through the program, they will be working with students and teachers to ensure that from a young age, these children eat healthy and know how these healthy plant-based foods are made.
"That's why during the process of making these foods, we are basically ensuring teachers, students, and school cooks are there and trained by our vegan chefs on the vegan cooking processes," Nabaasa noted.
The headteacher of Kazo Junior School, Micheal Sekamanya welcomed the program and said it would help improve food sustainability at the school, as well as improving the health of students.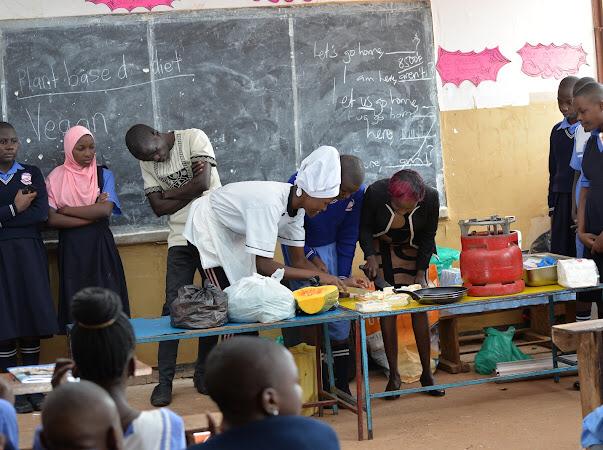 "Uganda Vegan Society team came here last week and interested us into adopting the vegan lunch program for our children. We welcome the idea and are going to embark on starting a backyard garden to ensure food sustainability at our school," Sekamanya told Nile Post.
He added, "This help us to harvest our own food, eat healthy and plant-based foods especially at lunch."
However, Sekamanya stressed that they still face a challenge of lack of adequate land to grow own fruits and food crops unlike the case for upcountry schools which have ample land.
According to Nabaasa, beyond promoting vegan meals in schools, the program aims at creating awareness about animal compassion.
"We are promoting sympathy towards animals through making the children understand why it is important to treat animals with compassion, to make them understand that animals have rights, and in order to end the suffering of animals."
She added that the program will also go a long way in promoting conservation of environment whereby instead of clearing land for cattle and poultry rearing, school administrators will be advised on planting food crops mixed with trees and fruits.
The one-year project targets 20 schools in Kampala and Wakiso.
Veganism is on the rise and shows no sign of slowing down across the world, with more people increasingly opting for a vegan lifestyle.
A survey conducted by Ipsos in 2018 estimated that vegans make up 3% of the global population- over 230 million people.
The University of Oxford projects that if the world went vegan, it could save 8 million human lives by 2050, reduce greenhouse gas emissions from agriculture by two-thirds and lead to healthcare-related savings and avoid climate damages of $1.5 trillion.
However, in Uganda unlike the rest of the world, the uptake of veganism is still low, but progressing.