By Okello Samuel
The Audi A4 has long been hailed as a symbol of luxury, performance, and German engineering excellence. As with any popular car model, various truths and myths have emerged over time, shaping the perception and expectations surrounding the vehicle. In this week's write-up, we delve into the Audi A4, dissecting common notions to separate fact from fiction, unveiling the truths and debunking the myths associated with this iconic automobile with the Four Rings.
Truth #1: Exquisite design and superior build quality
The Audi A4 is renowned for its engineering prowess, and this truth stands strong. Built with meticulous attention to detail, the A4 combines cutting-edge technology with precision craftsmanship. Its advanced chassis, responsive steering, and refined suspension delivers a smooth and dynamic driving experience. From its aerodynamic design to the incorporation of lightweight materials, the Audi A4 is a testament to engineering excellence.
The available virtual cockpit replaces traditional instrument clusters in the fourth and fifth generations with a customizable digital display, providing the driver with vital information in a visually stunning format. Additionally, advanced driver-assistance systems, including adaptive cruise control and lane-keeping assist, contribute to a safer and more convenient driving experience.
Truth #2: Luxurious interior
Step inside an Audi A4, and you'll be greeted by a luxurious interior that lives up to its reputation across all the five generations.
The cabin exudes sophistication, featuring premium materials, exquisite craftsmanship, and a driver-focused layout. Comfortable seating, advanced infotainment systems, and state-of-the-art connectivity options elevate the driving experience, making every journey a pleasure.
The seats provide excellent support and comfort for both short and long journeys, while the spaciousness of the cabin ensures ample legroom and headroom for all occupants. Moreover, the A4 boasts a whisper-quiet cabin, effectively isolating passengers from external noise.
Truth #3: Performance and handling
Audi has consistently strived to provide impressive performance in its A4 lineup. The truth is, the A4 delivers a dynamic driving experience that combines power and agility. With a range of engine options, including turbocharged petrol and diesel engines, the A4 offers a balance of performance and fuel efficiency.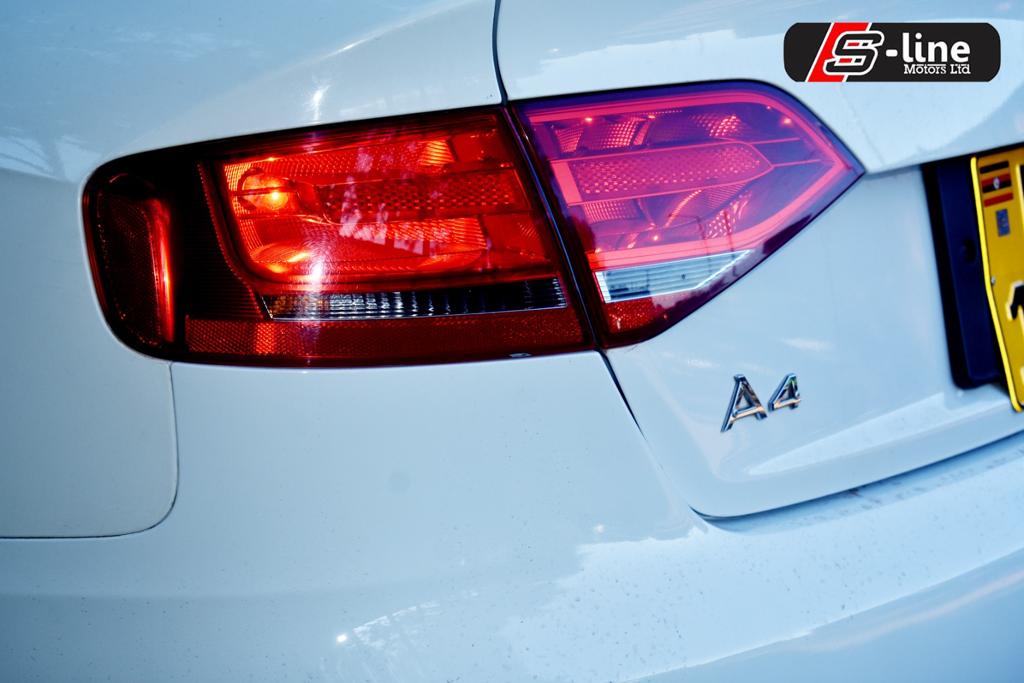 The renowned Quattro all-wheel drive system further enhances grip and handling exceptional traction and stability, especially in adverse weather conditions and ensuring confident maneuverability on various road conditions. Whether cruising on the highway or navigating city streets, the A4 delivers a refined and exhilarating driving experience.
Truth #4: Comprehensive safety features
Audi prioritizes safety, and the A4 is equipped with a plethora of safety features designed to protect occupants and prevent accidents.
From advanced driver-assistance systems like blind-spot monitoring and rear cross-traffic alert to standard safety features such as multiple airbags, anti-lock braking system (ABS), and electronic stability control (ESC), the A4 offers peace of mind for both the driver and passengers.
Truth #5: Cutting-edge technology
Audi has always been at the forefront of automotive technology, and the A4 is no exception. Inside the cabin, you'll find Audi's intuitive MMI (Multi-Media Interface) system, which integrates various functions such as navigation, entertainment, and vehicle settings into a user-friendly interface.
Truth #6: Fuel efficiency and environmental consciousness
In an era of increasing environmental awareness, the Audi A4 embraces fuel efficiency without compromising performance. With its efficient engines and intelligent engineering, the A4 achieves respectable fuel economy ratings, allowing drivers to enjoy a thrilling driving experience while minimizing their carbon footprint.
The myths
The Audi A4 is a popular luxury compact sedan that has captivated car enthusiasts and everyday drivers alike with its sleek design, advanced technology, and impressive performance. However, like any popular vehicle, the Audi A4 has attracted its fair share of myths and misconceptions.
In this write-up, we aim to debunk some of the common myths surrounding the Audi A4, shedding light on the reality behind these perceptions.
Myth #1: High maintenance costs
One common myth surrounding the Audi A4 is that it comes with exorbitant maintenance costs. While luxury vehicles often require specialized servicing, it is important to note that routine maintenance for the A4 is comparable to other premium vehicles in its class. With regular servicing and adherence to recommended maintenance schedules, the Audi A4 can provide a reliable and enjoyable ownership experience.
Myth #2: Lack of reliability
Another myth that has circulated is the notion that the Audi A4 is prone to reliability issues. However, modern iterations of the A4 have demonstrated improved reliability, thanks to advancements in engineering and quality control. Like any mechanical device, regular maintenance and attentive care are crucial for ensuring the long-term dependability of the vehicle.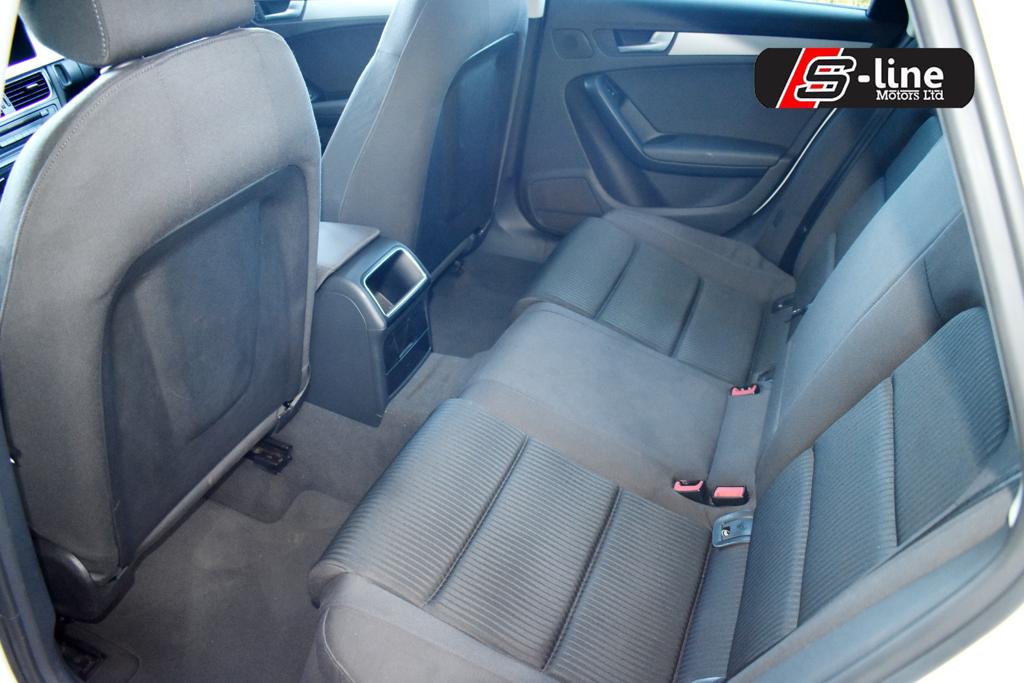 As with any car purchase, it is recommended to research and choose a reputable dealer like S-Line Motors LTD to ensure a long-term satisfactory ownership experience.
Myth #3: The Audi A4 lacks interior space and comfort
Some believe that the compact nature of the Audi A4 compromises interior space and comfort. However, Audi has designed the A4 to optimize interior room without sacrificing comfort.
The cabin features high-quality materials, ergonomic seating, and ample legroom both in the front and rear seats, ensuring a pleasant and comfortable driving experience for both the driver and passengers. Furthermore, the Audi A4 offers practical storage solutions and a well-thought-out layout, enhancing its versatility and usability.
Myth #4: The Audi A4 is not fuel efficient
Another misconception is that luxury vehicles, including the Audi A4, are fuel-guzzlers that consume excessive amounts of gasoline.
However, the Audi A4 incorporates advanced engineering and technology to deliver impressive fuel efficiency.
The model lineup includes a range of engine options, including efficient turbocharged four-cylinder engines and hybrid variants like the Audi A4 e-tron. These powertrain options strike a balance between performance and fuel economy, making the Audi A4 a viable choice for those seeking both driving pleasure and fuel efficiency.
Myth #5: The Audi A4 is only suitable for performance enthusiasts
While the Audi A4 is recognized for its sporty characteristics and engaging driving dynamics, it is not exclusively tailored for performance enthusiasts.
The A4 offers a range of trim levels, allowing buyers to select models with varying degrees of performance and features. From the more conservative and comfort-oriented variants to the high-performance S and RS models, the Audi A4 caters to a broad spectrum of drivers.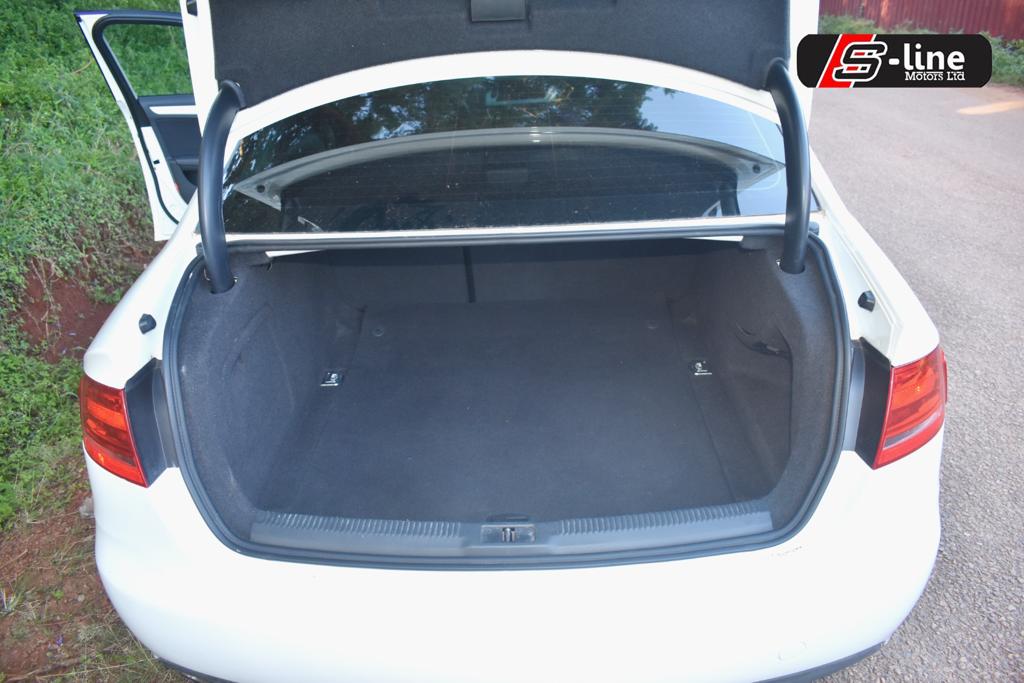 This versatility ensures that potential buyers can find an A4 model that suits their preferences, whether they prioritize comfort, efficiency, or exhilarating performance.
Conclusion
The Audi A4 has long been an icon in the luxury compact sedan segment, combining elegance, performance, and cutting-edge technology. By debunking these common myths, we have revealed the truth about the Audi A4's reliability, fuel efficiency, interior space, and suitability for different types of drivers
With its exquisite design, engaging driving dynamics, cutting-edge technology, and commitment to passenger comfort, the A4 continues to captivate automotive enthusiasts and remains a symbol of Audi's dedication to excellence.
If you're considering the Audi A4 as your next vehicle, rest assured that it offers a compelling ownership experience characterized by dependability, fuel efficiency, comfort, and versatility.
 OKELLO SAMUEL
B.Eng. Automotive and Power Engineering
Technical Director
S-Line Motors LTD
Plot 6, Ojara Close, Mbuya
https://goo.gl/maps/bEGeVEN7tUVTqHnu8
0779745722 / 0708000888