Financial experts have underscored the importance of collaboration as a strategy to drive innovation and expand financial inclusion across markets in the Eastern Africa region and beyond.
The remarks were made as Interswitch and Equity bank announced a partnership that will give Equity customers faster and more affordable access to banking services at over 650 Interswitch enabled ATMs countrywide.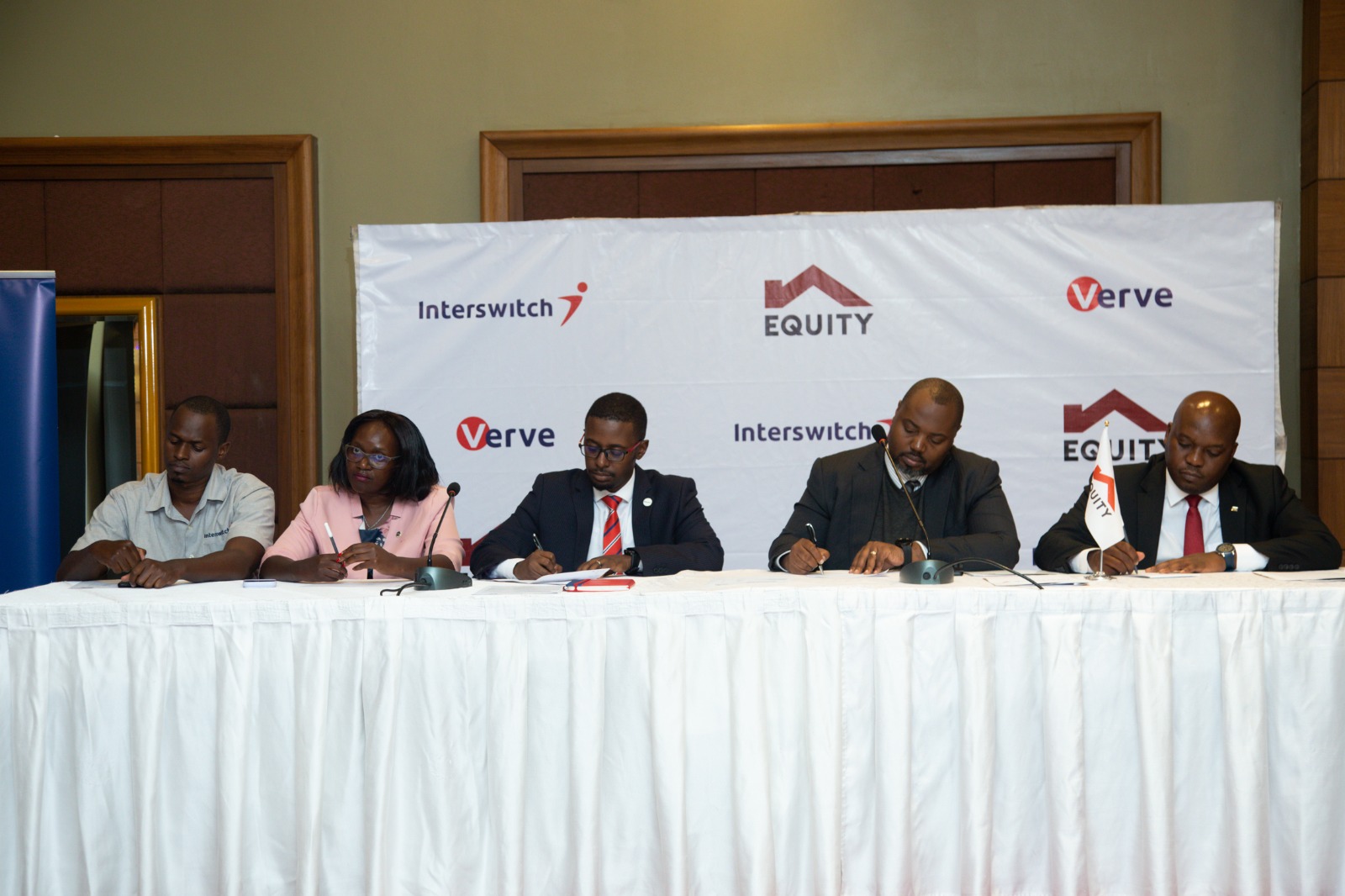 Interswitch is an integrated payments and transaction processing company which operates shared e-payment platforms for financial and non-financial institutions across Africa.
The move comes at the time when the financial sector works towards keep more people out of the banking halls to use remote and digital access systems like ATMs. Collaboration among financial institutions is becoming more of the essence to make services affordable.
The partnership, according to the officials, will allow Equity bank cards to be used on the network of over 650 Interswitch enabled ATM machines belonging to 17 local banks in the country.
This will boost service delivery and availing affordable access.
The partnership will also enable Equity bank Uganda ATM machines to accept customer bank cards of other local participating banks and institutions on the Interswitch network.
Equity bank also becomes an acquirer for Verve cards adding to its wide portfolio of cards accepted by all Point-of-sale machine locations and ATMs countrywide. There are approximately 250,000 Verve card holders in Uganda.
Announcing the partnership at a press launch held at Sheraton Hotel in Kampala on Wednesday, Interswitch Country General Manager, Peter Kawumi, noted that the partnership is ideal and timely.
"This partnership demonstrates an interesting shift in the attainment of service quality and competitive advantage. By joining the Interswitch network, Equity Bank will now benefit from the entire ecosystem that includes all the other financial institutions, their consumers in Uganda and across the region," he said.
In this way, he noted that the bank has achieved two key things including the cost of transacting at ATMs and merchant locations has been significantly reduced.
For instance, withdrawal transactions for Equity Bank customers at Interswitch enabled ATMs, as well as customers of other financial institutions at Equity Bank ATMs has now gone down by over 60%.
This, he said, is a significant saving, adding that they have for the past 20 years provided technology solutions to businesses to allow them to provide their customers with accessible, seamless, and affordable banking services.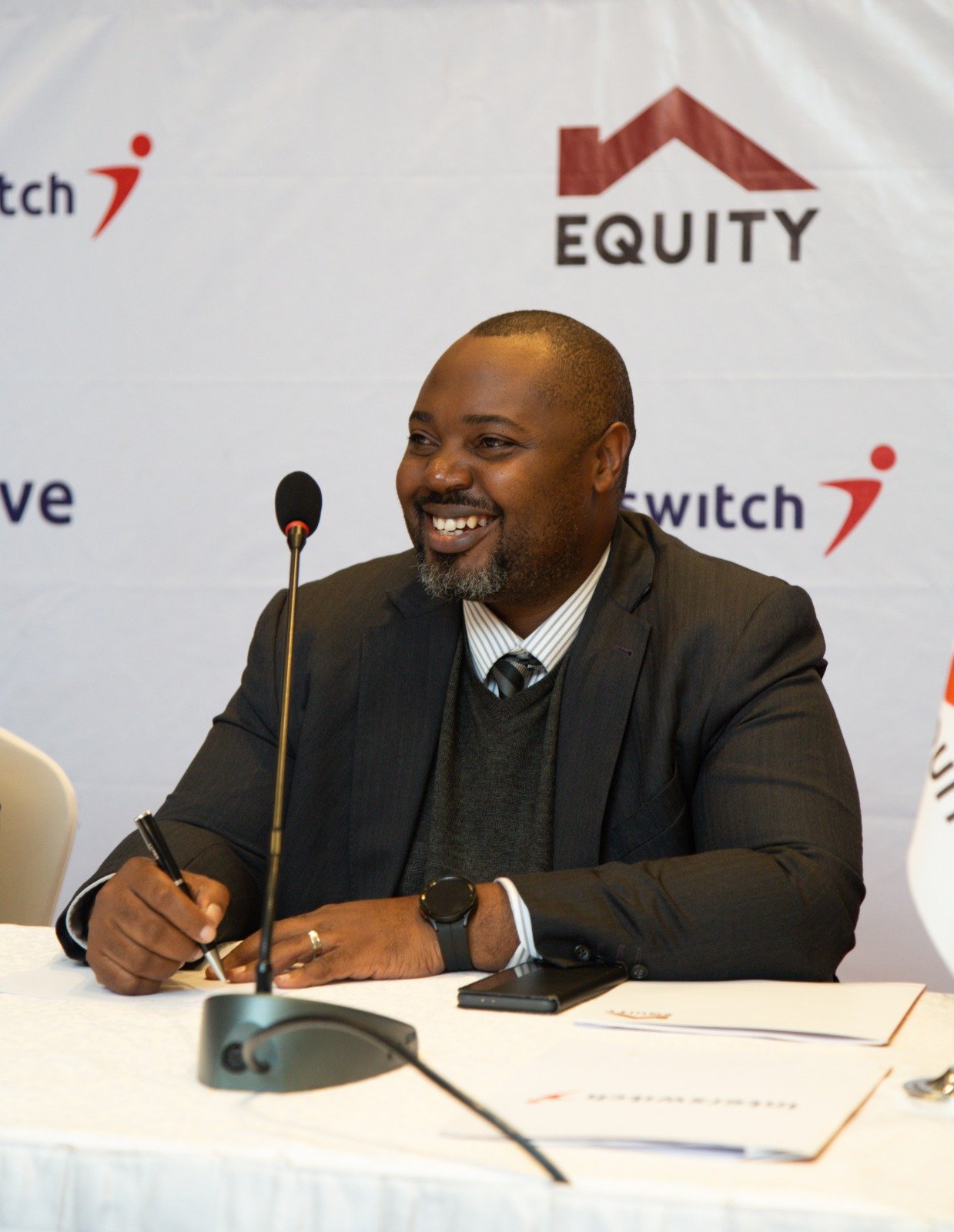 Equity bank Managing Director Anthony Kituuka said by leveraging Interswitch's expertise in digital payment solutions, the bank will be able to extend its reach to underserved communities, empowering them with the tools they need to transform their lives and livelihood.
"This new partnership will support the existing network and allow us to serve our customers better and meet their financial needs right at their doorsteps. Even as the bank continues to grow, we are committed to offering Ugandans a great customer experience with a variety of tailor-made products that speak to their financial needs," he said.
Kituuka firmly believes that technology can revolutionise the way financial services are delivered, making them accessible to all and ultimately fostering economic growth and development.
He said their mission has been to empower individuals and businesses, enabling them to achieve their dreams and financial independence.
"Through this partnership, we aim to bring seamless and secure payment solutions to our two (2) million customers. We understand the importance of convenience and efficiency in today's fast-paced world and with Interswitch's e-payment system, we will be able to offer our customers an unparalleled experience," he said.