Robert Kyagulanyi alias Bobi Wine has condemned a security raid at the home of Sheikh Muhammad Yunus Kamoga.
Kamoga is the head of Jumiat Dawa Al Salafiya at Nakasero Mosque.
Security operatives from the Chieftaincy of Military Intelligence (CMI) and Crime Intelligence late last week raided Sheikh Kamoga's home in Tula zone, Kawempe Division, Kampala .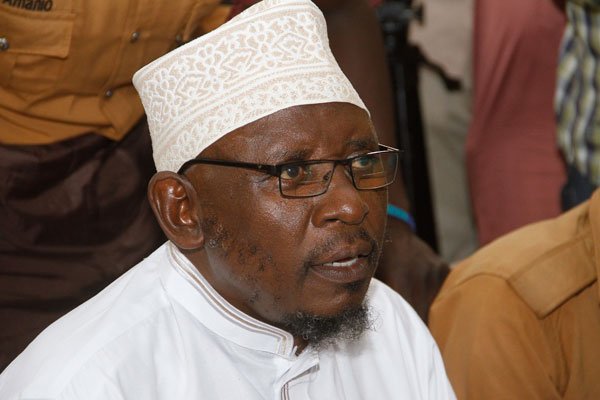 It conducted some arrests, raising concern among the public, especially the Muslim community.
The raid reportedly followed complaints from relatives of the confined victims after they filed missing people reports with police.
In a brief statement, Kygaulanyi who is the president of the National Unity Platform (NUP) said it is very unfortunate that the violent persecution of Muslims under the leadership of president Museveni continues.
"This is how security operatives raided the home of Amir Ummah Sheikh Yunus Kamoga. They brutalised his people and stole some items like they always do," he said shortly after sharing a video clip of how the security raided the home of the cleric.
He noted that as usual, the regime is yet again claiming that the young men were being trained in 'extremism' even when Sheikh Kamoga insisted that they were undergoing rehabilitation and Qur'an training.
"If they are accused of committing any offence, why not arrest them and present them before court, instead of beating them up and subjecting them to all manner of torture? I send heartfelt sympathies to Sheikh Kamoga and the entire Muslim fraternity," he said.
Kyagulanyi assured Muslim community of solidarity and that one day, they will live in this country as full citizens, without any fear.
Addressing journalists on Monday, joint security spokesperson, Fred Enanga explained that the raid followed alarm raised by certain members of the public over "unlawful confinement" of some people at the home.
"During our investigation, we managed to end up in the home of Sheikh Yunus Kamoga in Kawempe. We continue to investigate the alleged unlawful confinement of youths and adults who were 32 in number found at Sheikh Kamoga's home where they were secretly teaching them the Islamic sharia law," Enanga said.
He explained that the raid followed a report by a mother to one Barrack Mukiibi , a student at St. Lawrence London College to police, having got a call from the son about the confinement.
According to the police spokesperson, Mukiibi asked his mother to withdraw him from the training at Kawempe back to school which raised suspicion of the mother who in return reported the matter to police.
Enanga said their investigations led the security team to Sheikh Kamoga's home where several people were found confined unlawfully.
Kamoga is accused of confining 40 people aged between 14 and 28 at his home in Kawempe Division.