President Museveni has warned members of parliament against using their own money in the hope of solving all their constituents problems.
The president said that this move is very expensive and will deplete the legislators resources without creating any significant change to the population.
The president made the warning at the National Leadership Institute Kyankwanzi while giving his keynote address to officially open the 10-day NRM parliamentary caucus retreat.
While acknowledging the MPs' generosity of wanting to support their communities, Museveni who is also the NRM National Chairman asked the MPs not attempt to carry that burden because it will be too heavy for them.
He warned that the legislators are on the verge of becoming bankrupt should they continue with that form of approach to cure poverty and joblessness.
The president described the practice as another form of indiscipline and acts of subversion, saying prosperity for all is not created that way.
"We must save you from that problem. If you don't stop, the country will get indebted leaders. And an indebted leader cannot deliver on anything because he or she is stressed. He cannot sleep," Museveni said.
He noted that such a leader is dangerous to the country's journey to social economic transformation.
"It is the reason; I invite you to Kyankwanzi as soon as you get elected not to carry your constituencies on your shoulders because you cannot manage. Just concentrate on the NRA ideology of supporting sustainable programs which can help to empower everybody. The answer is to engage in production with a calculation. That is; producing both for food and for sale," he stated
He asked MPs to encourage and promote politics of unity among Ugandans to create a market for goods.
On regional markets, Museveni said the internal market is not enough hence calling upon MPs to support regional peace initiatives in the DRC, South Sudan among other countries
"We require the market of our neighbors. We help them because without peace, there cannot be trade. We need them; we need a united East Africa to support prosperity," he said.
The Government Chief Whip, Hamson Obua is hopeful that the retreat will avail an opportunity to MPs to align themselves with the NRM social economic agenda for improving the peoples wellbeing.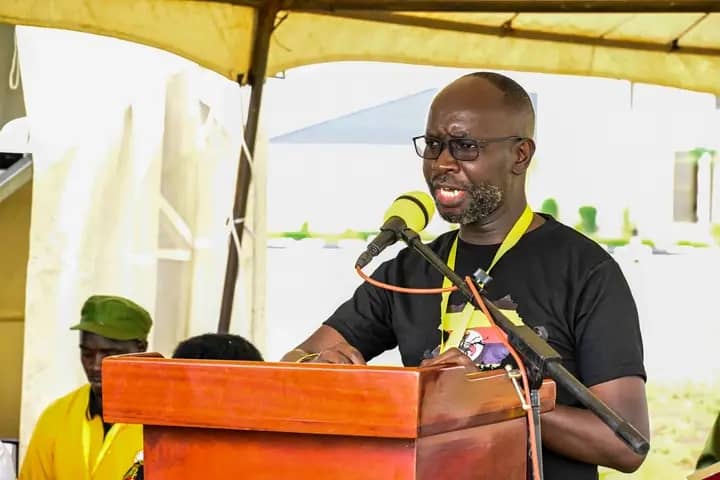 This course will help legislators to equip them with tools to steer the social economic agenda. We hope to discuss the global reality of life in various sectors," Obua said.