The leader of National Unity Platform(NUP) Robert Kyagulanyi alais Bobi Wine has on several occasions insisted that he won the 2021 general election. 
Speaking to the Nile Post in an interview, the Director for Communication at the National Resistance Movement (NRM) secretariat, Emmanuel Dombo said Kyagulanyi's claims don't hold water, saying that he even rushed to contest for presidency.
He encouraged Kyagulanyi to go to Kyankwanzi for a serious political education which he believes can help to shape his debate on the issues of governance.
Excerpts below:
*******************************
Intrigue has been one of the major factors affecting the growth of the party. How are you resolving it?
NRM is a mass party and anything that is big, the size of NRM, there are likely to be internal contradictions. But as a party we have the ability to deal with the internal contradictions and we still stay stronger as a party and run the government.
We progressively deal with some of the challenges that the party members are facing. So, we are launching a massive mobilisation campaign effective next month  and we are going to every part of the country where we shall be addressing some of those issues that you have observed but also answering and responding to the questions which party leaders may want the party to address. 
As NRM, are you not worried that the Parish development Model (PDM) is not working to your expectations due to corruption among other issues?
In areas where people and leaders work together and they care about their people, PDM has started and people have started receiving the resources and they are doing work but you know that PDM is the flagship programme for NRM and a there is no member of the opposition who would wish NRM to succeed on this programme.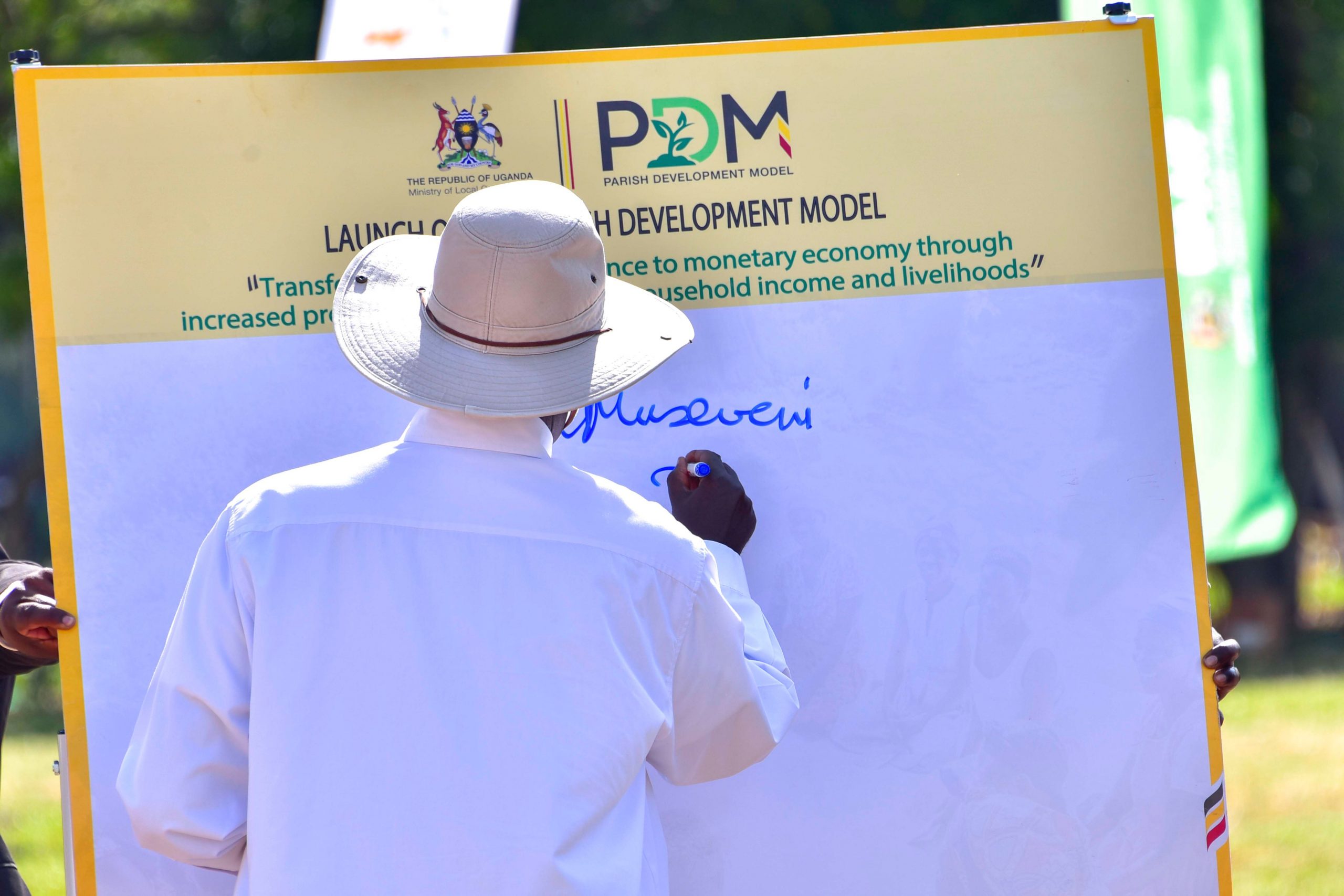 So they will try as much as possible to talk bad things about the programme as if the programme is entirely bad. You know, the government has run a number of programmes such as NAADs, Emyooga among others. Some of these programmes didn't work well because the beneficiaries thought this was a token from the government. And yet the coming of PDM is a consequence of the evaluation of performance of those previous programmes.
So whereas the opposition has maintained negative publicity, there have been weaknesses amongst the beneficiaries or the implementers of PDM themselves. People have been used to free money .There are people who believe that this is free money and that they will not be required to return it back. Some people are naturally corrupt.
In your view, do you think the president will manage to supervise this programme as he promised?
The president, as the chief executive of the country and also the national chairman of the party is the overall supervisor of all activities in the country. At party level; he presides over the manifesto which he promised the people of Uganda. At the government level he presides over the government as the head of state. So it is incumbent upon him because he is also facilitated with the number of assets that ordinarily many people may not have because the intelligence reporting and briefs the president gets on a daily basis is capable of knowing what is happening in the country.
What do you make of the irons sheet scandal?
First of all, this is absurd. I shouldn't say I am proud because our senior colleagues in the party have been arrested as ministers and are being prosecuted for failing to deliver on their mandate as ministers.
This is something that we shall, definitely go and apologise to the people of Karamoja and also, the people of Uganda.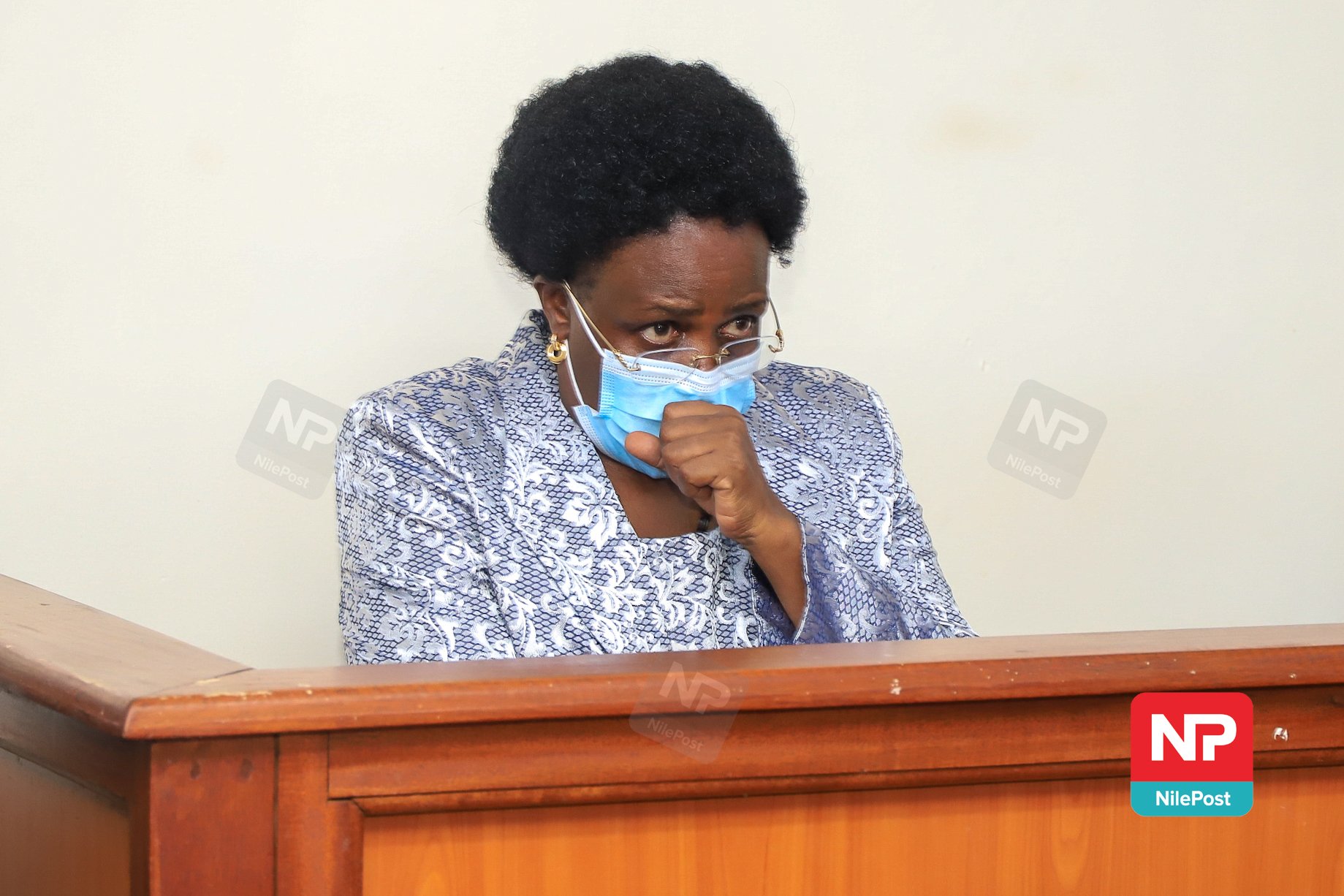 If they are culpable for doing something wrong, on our behalf as a government and as the party, then we must first and foremost put right what they made wrong but also explain how it came because this is not something that was good.
So we shall apologise and explain but secondly because this matter is before the courts of law, I wouldn't want to delve into the merits of the case or to accuse anybody.
Dr Kizza Besigye claimed that corruption in Uganda has been institutionalised to the extent that fighting it may lead to the collapse of the regime. What do you think?
Well, if the remarks were from somebody else, I would go and find out why but those remarks are coming out from a person who has a red card and he is heading a red card movement whose main objective and desire is to throw the government out of office. But all said and done, fighting corruption in Uganda has become sophisticated. That is why you see the President also going beyond existing institutions and putting other institutions within his office. For instance the Statehouse Anti-Corruption Unit, it is a unit he set up.  Corruption in itself can be attractive because if somebody steals and is not caught, he can accumulate wealth and he can be praised in the community. Others got to be elected when they splash the ill-gotten wealth. So fighting it is very difficult especially when the corrupt are capable of compromising the processes. Let us join hands to fight this vice.
Why can't the president take serious actions against the corrupt yet he has the power?
I am sure the president is going to take action. It is difficult to speculate when the action is going to be taken, but I am very sure the president will take action.
In your view, how best can we fight corruption in Uganda?
Right now, the president has done a lot. First, he has accepted the judiciary to have an enhanced budget to recruit enough judges and enough investigative officers. That is very good. Secondly, he has also enhanced the pay of various agencies of government like that of the IGG office. The lawyers in the IGG office are not paid like the ordinary lawyers under other departments of government in order to prevent them from being compromised, just because of the little money they may have been getting .We also need the goodwill of the people. The third one is that there   has been training of judicial officers in the conflict matters of the investigation because they are talking about the iron sheets that are physical. People are stealing money using (technology). Who is watching there because iron sheets can make noise? Those areas we shall need to build the capacity.
How is the party preparing for 2026 general elections?
In May, NRM will be celebrating two years this term. So we shall be giving the accounts of Manifesto implementation, how far we have gone, how we saved the people of Uganda from dying of Covid-19, how we have kept the economy stable, how the fuel prices are now going down.
For us our main responsibility to plan for elections is fulfillment of the promises we made during the last election. Once we do well on those then you can make fresh pledges as you go to seek another term of office.
Is president Museveni contesting in 2026?
All indications are that we shall have President Museveni as the flag bearer for the National Resistance Movement in the coming elections because there is a resolution which was made I think in 2021 which said president Museveni is going to be the flag bearer for NRM up to 2026 and beyond.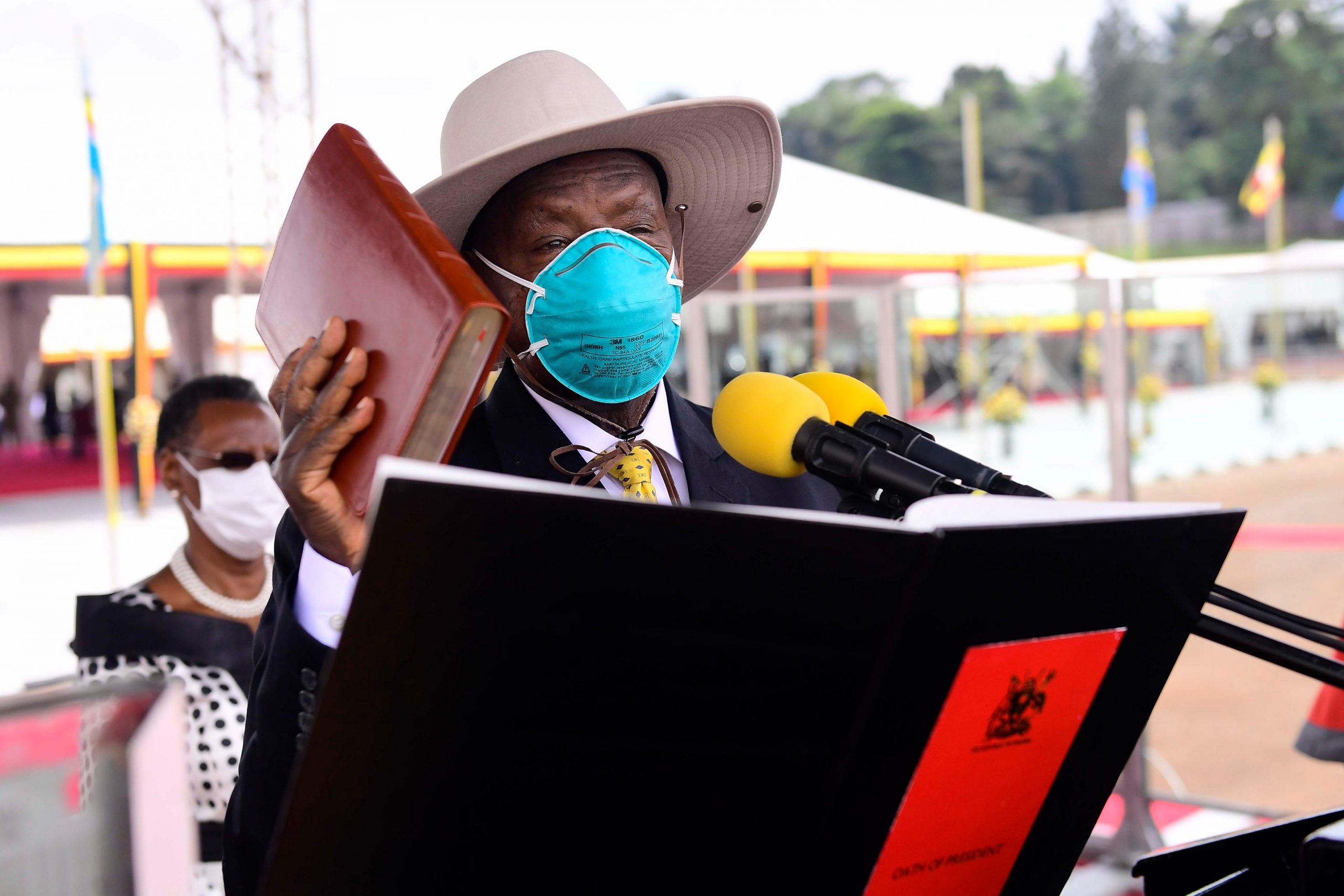 Now if that was a solution of the central executive committee, unless there is a contrary resolution, I have no reason to doubt that beyond 2026 we still shall have president Museveni as a flag bearer for NRM.
As NRM, have you discussed the issue of Gen Muhoozi coming in 2026 because at the moment there are two camps, that of president Museveni and that of the son?
For me I speak for NRM and there is no structure of NRM where we have discussed this.Even the opinion I gave you is a purely personal opinion based on the previous resolution of the central executive committee. So there is no other organ which has sat either to talk about the candidature of the president or who may want to come in or who may not want to come in.
I have also been reading in the media about the MK movement. We are yet to find out what is all up to and when we found out, I know this is a matter between father and son.
Apparently they meet and talk about it. So I don't know who is sending who? So I don't know. I have not talked to Muhoozi and I have not talked to president Museveni about this matter but I have a resolution of the central executive committee which I can base on to predict or speculate what would happen in the future.
Dr. Kizza Besigye last time said it is long overdue to have a succession plan because the president is aging. What do you think?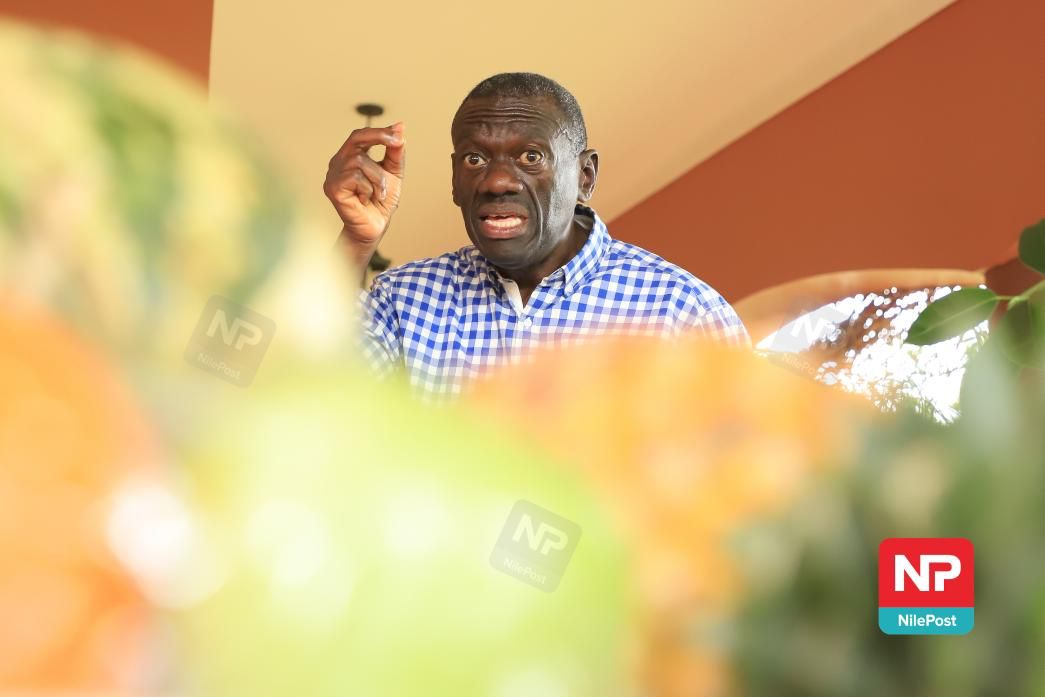 Col Kizza Besigye was a personal doctor of the president. He was a colleague in the bush war. He was a minister in the struggle. And he was a member of various structures within the military of Uganda. I would soon advise that he should find time and visit his friend (president Museveni), the one who led them in the struggle and they talk about those issues because they have come from very far. And I believe that would be a better way of dealing with this matter than always wanting to be in a contentious mood. But succession in Uganda is defined in the Constitution. If by any chance the president left and never woke up, the Constitution talks about it.
In your view, do you think there is a need for national dialogue in regard to transition?
Politics can only be done through talking; we don't need war in Uganda. So wherever there is an opportunity for people to discuss issues that affected us is something that must be encouraged either through IPOD or various forums for discussion or even behind the scenes.
So, I encourage the leaders of Uganda and the leaders of parties to find the mechanism of talking to one another behind the scenes. So that, by the time they come to the public, there is something that works for all of us.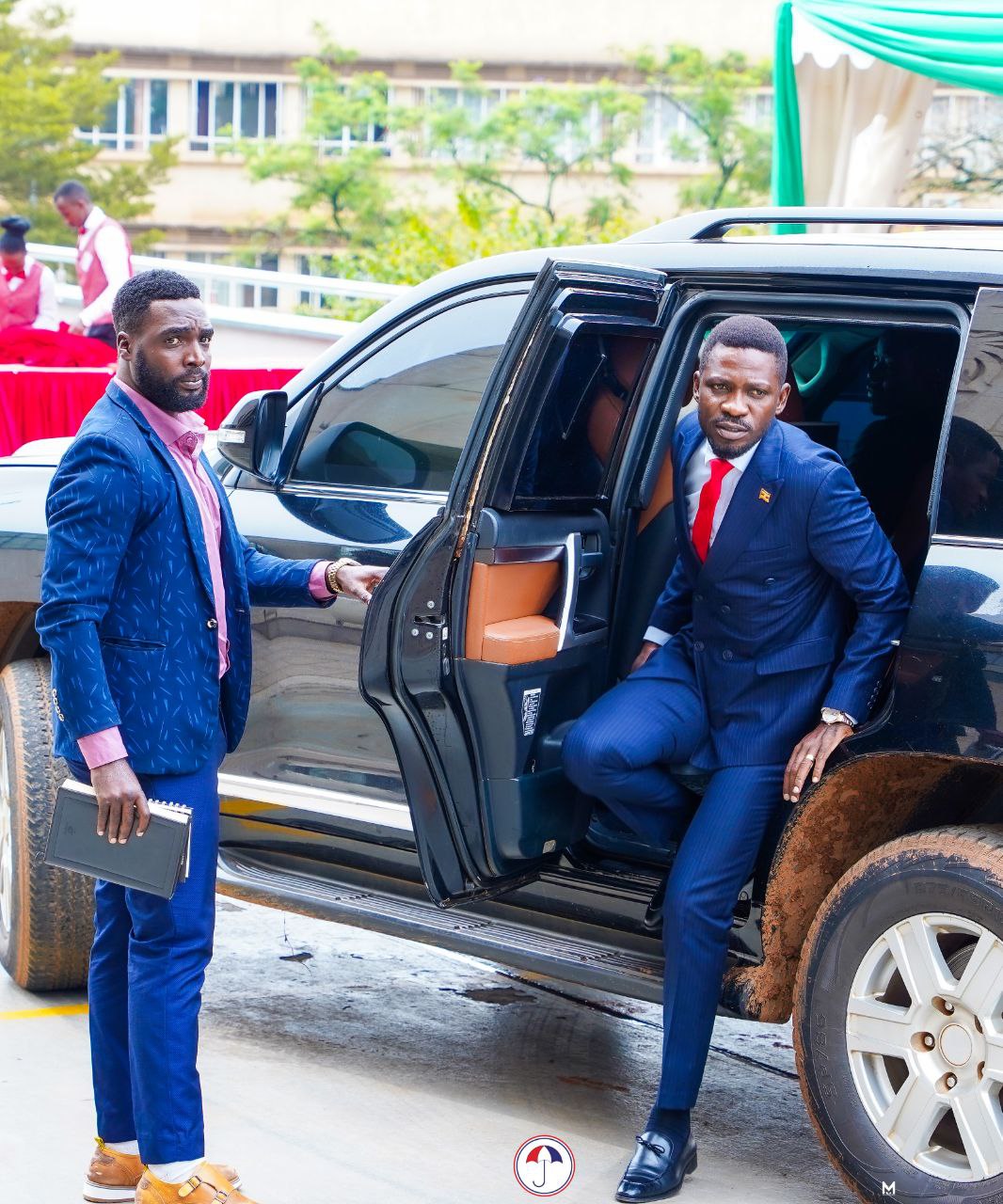 The National Unity Platform (NUP) leader Robert Kyagulanyi alias Bobi Wine vowed never to hold any discussion with president Museveni insisting that he won the 2021 general election.
What are they doing in Parliament? Who is the leader of the opposition? So once Hon. Kyagulanyi appointed the leader of the opposition .So that reasoning collapsed because he was accepting what came out of the elections.
So, that argument no longer holds water and it is a stupid argument because how can you say 'I won the elections and you appoint the leader of the opposition? Those who won swear and lead the government.
If he was willing to learn I would strongly encourage him to find time to go Kyankwanzi and he receives some dose of political education. He can be a good leader, but right now he is not coherent about the issues of governance. That is why when he is asked about policy he doesn't comment about it.When is asked about homosexuality, he dodges the topic.
I won't  to tell you that Hon Kyagulanyi stayed in Parliament for a very short time he didn't learn much because it was a very contentious period. I would have encourage him to stay as the leader of the opposition to be in Parliament, to learn for about 4 or 5 years or 10 Years. His argument would be totally different but because he did have enough time there, I would strongly encourage that in the coming election (2026), let him stand as a Member of Parliament.
Don't you think that Kyagulanyi's argument regarding abductions of Ugandans and other human rights issues hold water?
Right now he has MPs. Let him use the available institutional mechanisms. Let him put the government to task to explain where those people are. Let him put the Uganda Human Rights Commission to task to find out where people have disappeared, if any.
But the last time they did that through a meeting under the office of the Prime Minister together with the speaker of Parliament, It has come out that many of these people are either in prison or have been released.
Apparently I haven't heard of anybody who has disappeared for good. Governments are put on  pressure either through members of Parliament, or through the various Civil Society Organizations(CSOs) that are available or through the Judiciary. So, let him exploit either the Judiciary or Parliament or CSOs to ensure government accounts.
In your view, what should be done about the state of roads in Kampala?
The governance of Kampala leaves a lot to be desired because people have chosen to make governance in Kampala for show instead of putting their minds together to provide service to the people that they are leading. You know, in the past, Hon Lukwago took Besigye to go and commission roads which have been funded by the government. That is how far our leaders have made this into a circus.
The father of Lukwago before he died appealed to his son to work with the government in order to provide leadership for the people of Uganda.  I don't know how far my friend Lord Mayor went on that plea by his late father.
The second one is that there are things I have failed to understand in the city council. That people can contract contractors to do roads and they hide the documents from the mayor and the councilors, I find this very strange. So, all these people should come together to deliver good roads to us. Where there is a problem, let them go to Parliament because it is responsible for the resources.  If the resources are not enough, let them go to the president.
What are your political ambitions right now? Are you coming in 2026?
I have had a privilege to serve this country as a Member of Parliament for 20 years. And now I have a vintage position as a director and I can offer leadership even from where I am. I am not going to seek re-election for now because I can provide leadership, wise counsel from where I am but also time comes when you want to concentrate on production.
Compare the quality Parliament to your time?
I can comment about the quality of the Parliament based on the comments by the late Jacob Oulanyah and Rebecca Kadaga who were the speakers and presided over the two different houses and they were complaining about the quality of the members.
One thing you will note is that the average age of our Parliament is going down and down every subsequent election. So, the members of Parliament are becoming younger and younger. That means that their level of exposure and experience is going to become limited because there are very few retired civil servants. There are going to be few retired local government officers and Parliament should bring in people who have experience so that they can provide leadership.