Police in Nyowa district are investigating an accident that happened Thursday morning at around 5am when two beverage trucks collided along Karuma Pakwach highway.
According to police, a trailer from Riham Cola registration number UBE 086U rammed into another trailer number UBG 819 belonging to DHL that was carrying beer.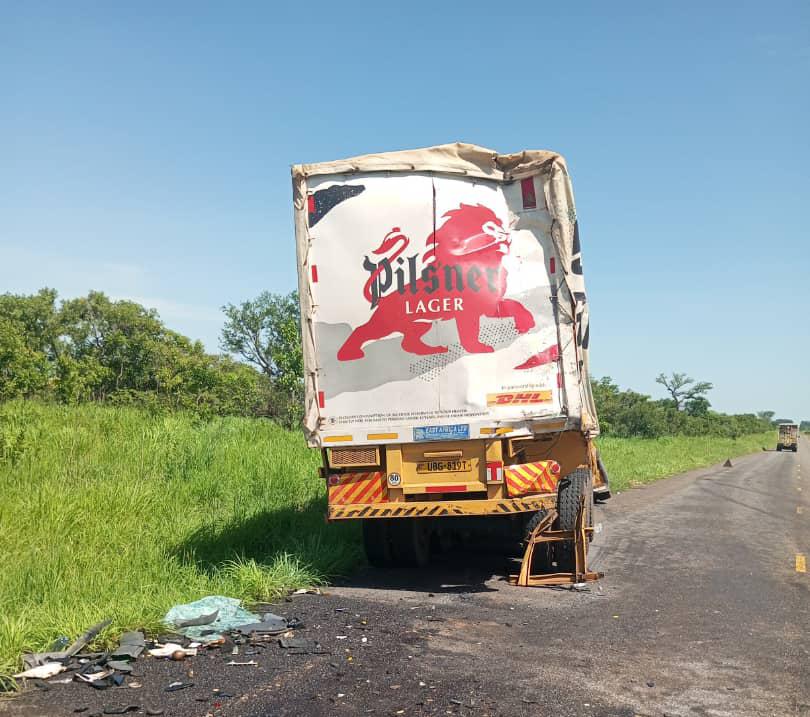 Both trucks were heading the same direction towards Pakwach and the this accident has led to the cut off of this critical highway for hours of Thursday.
"When the driver of DHL truck saw the elephants crossing, he stopped for them to cross but the Riham driver didn't realise that the front truck had stopped and rammed into it from behind," police at the scene told this website.
The accident was not fatal but the driver of Riham who is yet to be identified was rushed to hospital in critical condition.
Riham explained that the driver of their truck is an experienced hand who has been with the company with 2020. They further explained that he is a qualified truck driver and attributed the accident to poor visibility at the time.
However, it has also been established that, despite the fact that the Karuma-Pakwach highway snakes through the Murchison Falls game park, with elephants crossing the road on occasion, there is insufficient road signage warning drivers.