Recently, the First Son, Gen Muhoozi Kainerugaba lashed out at the old generation of leaders to which his father, Yoweri Museveni and uncle, Gen Salim Saleh belong, for reportedly dominating the young generation as he declared his presidential ambitions.
Muhoozi who is still a serving military officer has on several occasions indicated that he has had enough waiting for his turn to lead Uganda as time seems to be fast-running out for him.
Speaking to the Nile Post in an interview, the newly appointed vice chairperson in charge of Buganda region in MK Movement, Frank Gashumba asked people to support Muhoozi's dreams for a better Uganda, noting that he won't disappoint people like the leader of the National Unity Platform (NUP) Robert Kyagulanyi alias Bobi Wine.
Excerpts below:
*******************************
Congratulations upon being appointed the vice chairperson Buganda region in MK Movement. How do you feel?
I was challenged, I was shocked because someone called me when I was in Masaka. It is a privilege to prove to our supreme leader (Gen Muhoozi) that we can be good mobilisers for a better Uganda. It is a challenge but we must deliver results.
What is your role as the vice chairperson in charge of Buganda region?
My role is to listen and to find out the challenges people in Buganda are going through and how we can address them. It is called the bottom-up approach. We get views from the people and when time comes for the manifesto, it will be a people centered manifesto. The second week of June (this year) we are organising the first ever official MK Movement Buganda conference to find out some of the challenges the people are facing and (look for strategies) in case we take over power.
What do you gain from supporting Gen Muhoozi Kainerugaba?
I am supporting Muhoozi for many reasons. First, we need a stable country. We don't want to see a country where we cannot come to town. We need someone who can guarantee the security of Ugandans and as far as I know Uganda as a country, we still have many years to go when a military man is still the president of Uganda. I don't see a civilian taking over president Yoweri Museveni.
I am supporting Muhoozi because my great grandmother migrated from Rwanda in 1923 though I was born in Uganda. The rift between Uganda and Rwanda, really disturbs our people. The Banyarwanda of Uganda were being arrested day by day on trumped up charges. Gen Muhoozi with few friends managed to resolve that conflict between Uganda and Rwanda. As we speak, Ugandans can freely travel to Rwanda and Rwandans can freely travel to Uganda.
To me at times I need to look for someone who can really guarantee my security in the country and that is Gen Muhoozi. (Look) at his military background. Gen Muhoozi has been in all the best schools ever, military colleges. Those military colleges have produced over 200 presidents across the world. If such schools produced presidents, what about him (Muhoozi)?
You supported Dr Kizza Besigye, Bobi Wine and right now Gen Muhoozi. Why do you keep on jumping from one person to another?
I still believe in Dr Kizza Besigye. Nobody has sacrificed on behalf of the poor and the voiceless like Dr Kizza Besigye. I have supported him since 2006. I participated in his campaigns. I respect him and admire him. You talked about (Robert) Kyagulanyi (Bobi Wine), yes, I supported Kyagulanyi as the member of Parliament. We started People Power and Ugandans should know that we are the founder members of People Power but I didn't support Kyagulanyi for the presidency.
He doesn't have an aorta for the presidency. Time changes and you have to change based on the ways things are moving. So, I am supporting Gen Muhoozi because I think he is the best candidate after president Museveni. He has come out that he wants to be the president of Uganda and as far as I know he is the next president of Uganda.
Some people claim that the team MK Movement is full of westerners. Why is it that there is no regional balance?
Let me tell you, our supreme leader hands pick personally. I don't recall ever having a meeting or ever forwarding him my name. I think he is picking people based on their mobilisation skills. You have talked of people from the west, nobody has supported MK like Balaam Barugahara and he hails from Bunyoro. You people confuse it. West is this end and Bunyoro is the other side. There are many vacancies that he is going to fill. He has not yet appointed anyone from the east. If he has appointed someone from (west) to head eastern Uganda, then our antennas would go up.  The event we had in Kapchorwa was a hundred percent organised by leaders from the greater Sebei region. I know with time he is going to pick someone from the Sebei region.
What does Gen Muhoozi stand for as he seeks to become the president of Uganda?
We think that there are things that this government has delivered and there are many things it has failed to deliver. For example, Gen Muhoozi is bitter with the way Kampala is. Kampala is the biggest village you can ever go to, very messed up, the roads are impassable with dust, darkest at night and everything.
Gen Muhoozi wants a better Kampala, he wants a country where corruption is a crime and a sin, he wants a country where luxury is in the past. According to MK we have enough money to run this country unfortunately money is being channeled into useless projects. He (Gen Muhoozi) spends his entire day thinking of youth. Children between the age of 1 and 24 constitute 63% of Uganda, who thinks about them, it is him.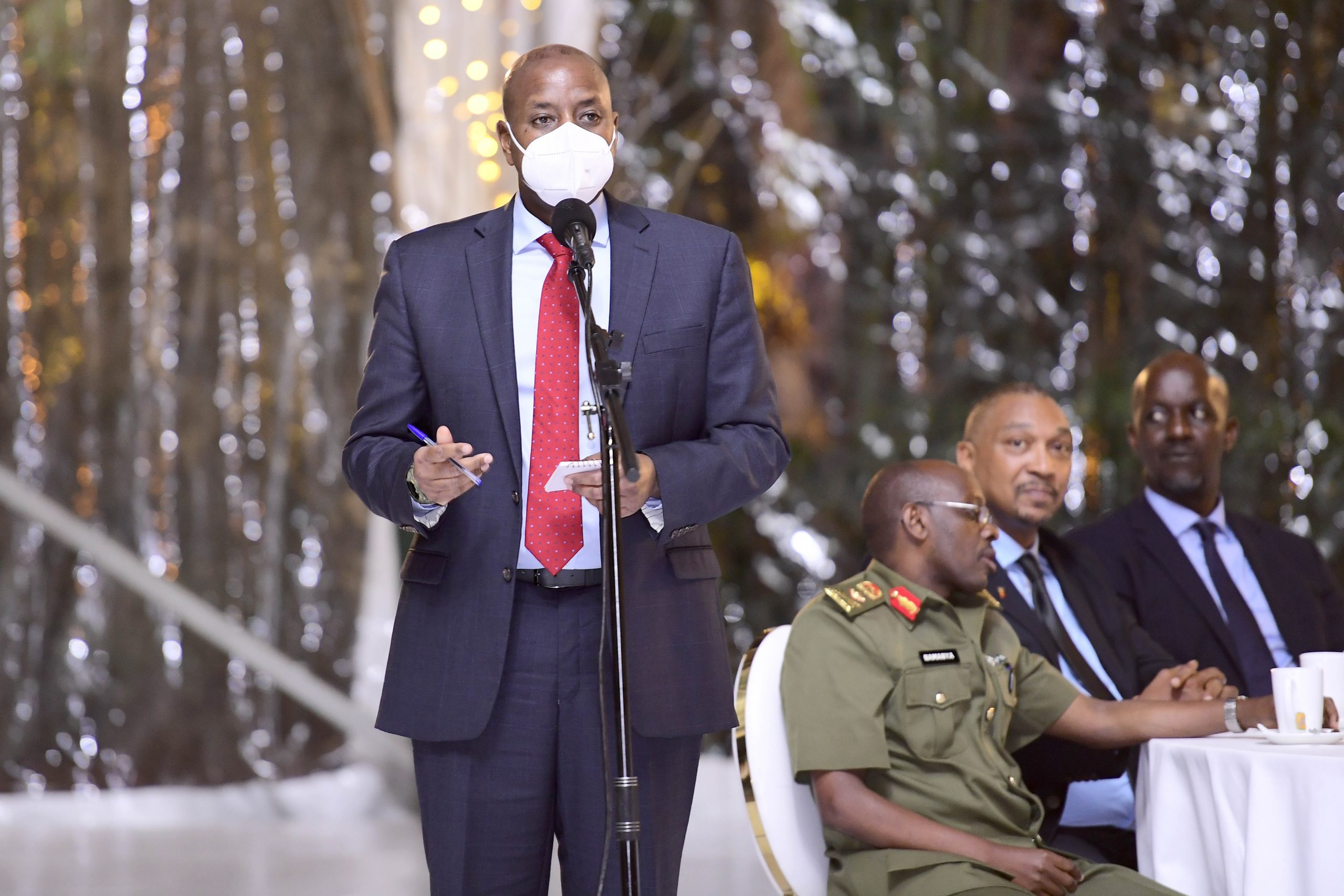 Gen Muhoozi is accused of making uncoordinated statements and later deleting them. How can someone like him become the president of Uganda?
Beyond being a four-star general and the son of president Museveni, he is a human being. For example, if I put a tweet and my advisers call me that is not right, I delete it. We should look at Muhoozi as a human being and out of hundreds of tweets he has put up; I think he has deleted only 1%. On this, I bet my hand. 99% of his tweets are up and are still running. And it is another strategy. The biggest (percentage) of the youth in Uganda are on social media. Muhoozi puts up a tweet and becomes a lead story.
Is Gen Muhoozi coming in 2026?
Gen Muhoozi is still a serving military officer in UPDF and the laws don't allow serving officers. What we are trying to do now is to make sure that he is released from the military but I know he is coming in 2026.
How will you ensure that Gen Muhoozi wins in Buganda region in 2026 in case he happens to contest because NUP is in charge of the region at the moment?
Trust me, people who are calling me have been NUP members. Kyagulanyi disappointed his voters. He assured bread and butter; he assured people diamond and gold. He assured Ugandans that he is going to remove the dictator. The person who assured Ugandans that he will remove the dictator, he is in Busabala beach having fun every day.
He broke the record by doing an exclusive interview on a boat in a country where he (claims) it is bleeding. Kyagulanyi betrayed the trust Ugandans gave him. His counterparts in Nairobi are on the streets but Kyagulanyi is at Busabala beach doing exclusive interviews on boats. Youth in Ugandans are bitter with president Museveni not with Gen Muhoozi Kainerugaba, they look at him like their own.
What is wrong with having fun? Does it stop him from fighting for the people of Uganda?
Then, don't tell us that Uganda is bleeding. Show me one video of people in Ukraine having fun on a boat? Don't dare say that Uganda is bleeding. Let me mention for you four certified freedom fighters, show me one of their pictures when having fun during the time of struggle. Show me one picture of Nelson Mandela, show me that of Yoweri Museveni, show me one of Paul Kagame, show that of Gandhi, show me one of Luther King. You can't tell me that Uganda is boiling when you are having a buffet. The car Kyagulanyi drives is the same car Muhoozi is using, is the same car Chief of Defence Forces of Uganda People's Defence Forces Gen Wilson Mbadi is using, is the same car Gen Katumba Wamala is using. That car is the donation of president Museveni.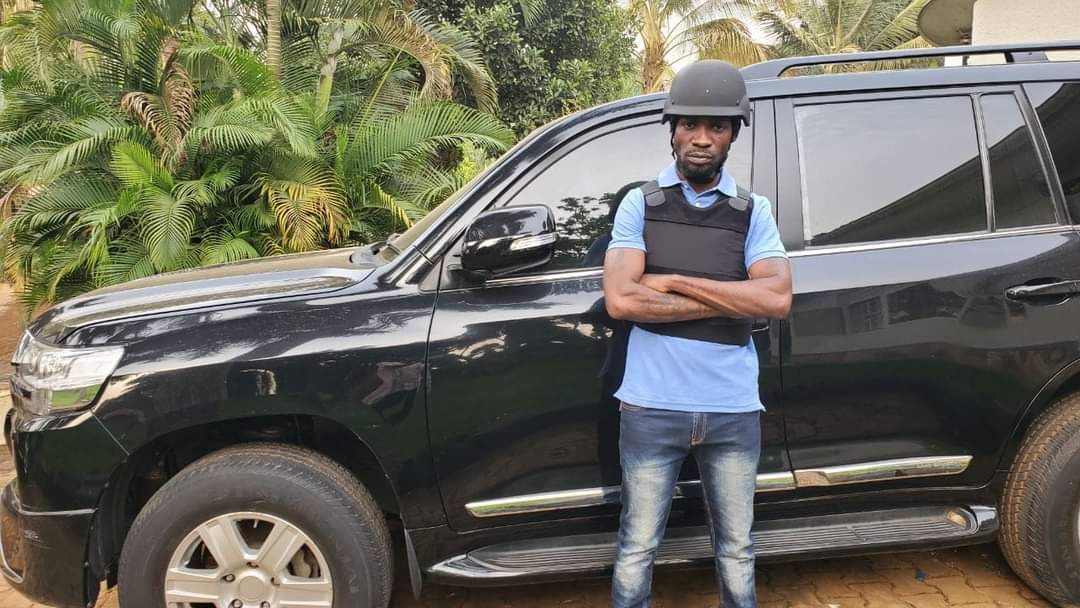 How sure are you that Kyagulanyi's armoured  car is the donation of president Museveni?
I am sure. Let him take me to court. How did that car end up in Uganda? How did Kyagulanyi end up having a gun? A car is a gun. And it is on record that president Museveni wrote to Uganda Revenue Authority (URA) telling them that that car should be exempted from paying taxes. Kyagulanyi is a NRM project. Kyagulanyi was created by president Museveni to dislodge Dr Kizza Besigye. If in Uganda we had critical thinkers, everyone would be knowing that. Between 2010 and 2017 Kampala was full of riots every day, do you hear of any riots now?
Isn't Muhoozi becoming too impatient and obsessed with taking over power from his father? Why can't he wait?
It will be late for us to brand him. We are building a brand. I am the happiest person now because people no longer discuss Gen Muhoozi the son of the president, they are discussing Muhoozi the person. We have successfully done that. It is not easy putting up a brand and that is what we are doing.
In terms of reasoning and intellectual ability, many people believe that Bobi Wine is far better than Gen Muhoozi. They claim Muhoozi can't even memorise a two-page statement. Are you not worried?
Do we need orators in this country or transformers? I am asking you. My mother in Masaka doesn't care if Barack Obama is the best orator, my mother is interested in a fully-fledged hospital. Ugandans don't want orators. If they wanted orators, Norbert Mao (minister of Justice and Constitutional Affairs) would be the president of Uganda. He is the best orator in this country. Those who are arguing that Kyagulanyi is good at speeches and the rest, is he in the state house now? What Ugandans want is better lives. It is an insult to compare Kyagulanyi with Gen Muhoozi. Gen Muhoozi is in the league of big cats, the lion, the leopards, Kyagulanyi is a rabbit.
Many people think that president Museveni will not allow Muhoozi to contest come 2026.What do you think?
If I was Museveni, I would have allowed Gen Muhoozi yesterday. We are praying that he releases Muhoozi from the military as soon as possible so that he tests the private sector. Muhoozi was in a cage from nursery to senior six, then the military schools, that is why we are travelling across the country so that he gets to know the lives we go through.
Your last word to the people of Uganda.
Finally, the lion is getting out of the cage. I would rather live with a certified benevolent dictator than a happy democrat. Ugandans need services, Ugandans need good roads, schools, hospitals. We need a better Kampala and we need a Kampala where mayors are appointed. We don't need mayors that are being elected. Kampala is messed up because leaders running it are elected. The word Lord Mayor should actually be removed. Kampala doesn't deserve that title "Lord Mayor". We need 50 years to have that title.