Dr Paul Omagor 
The tricycle ambulance launch graced by the Rt. Hon. Prime Minister at Speak Resort Munyonyo on March 22, 2023 as a donation from the Rotarians to health facilities for communities across our country sparked debate and attracted public interest because of the significant importance of Emergency Medical Services (EMS) we have known over the last five years.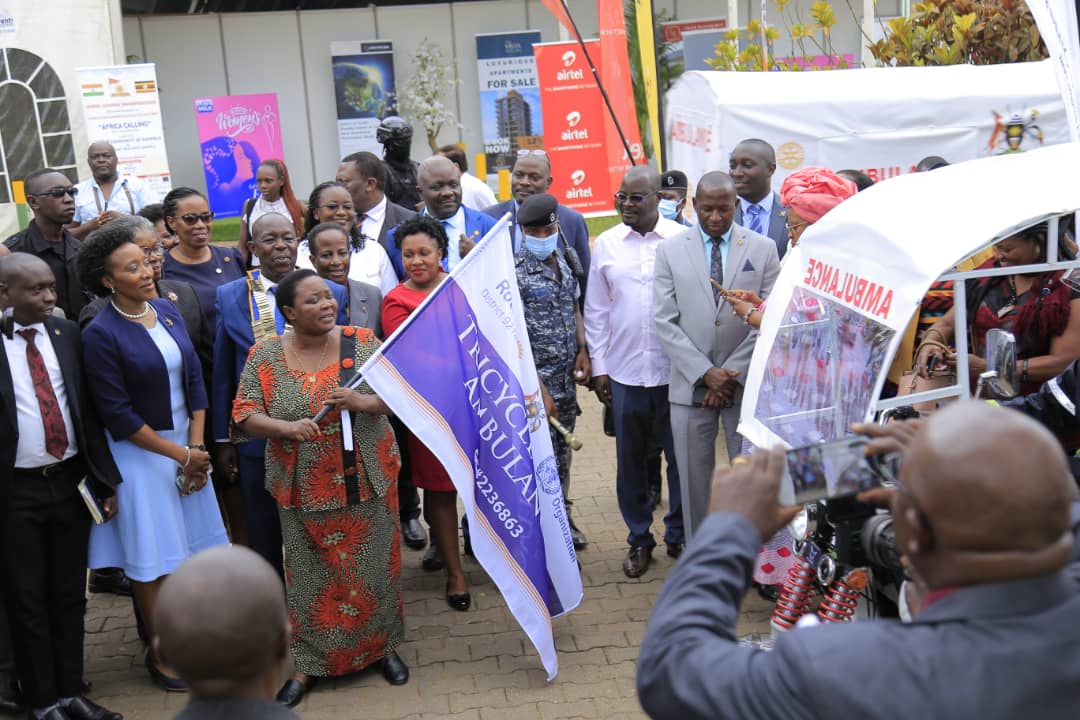 My concerns over this development are not different from many, first as a medical doctor but most importantly as a Ugandan citizen and on behalf of my mother in the village for whom this maternal and child health emergency medical service (EMS) is intended to reach. 
While complications due to pregnancy, childbirth and during the neonatal period remain the leading causes of maternal and newborn deaths in our country with many communities continuing to experience delays in accessing health facilities, these ambulances do not meet the norms and standards of ambulances set by MOH through EMS policy especially for this target population. 
We may agree the most common practice in our communities is that a mother will go to the hospital and get through the triage process when she feels that she is in labor. A mother in labor ceases to be a stable mother unless determined by a well-trained healthcare provider and this means only well-equipped ambulances with skilled personnel can provide this service and it is a similar situation for an ill child.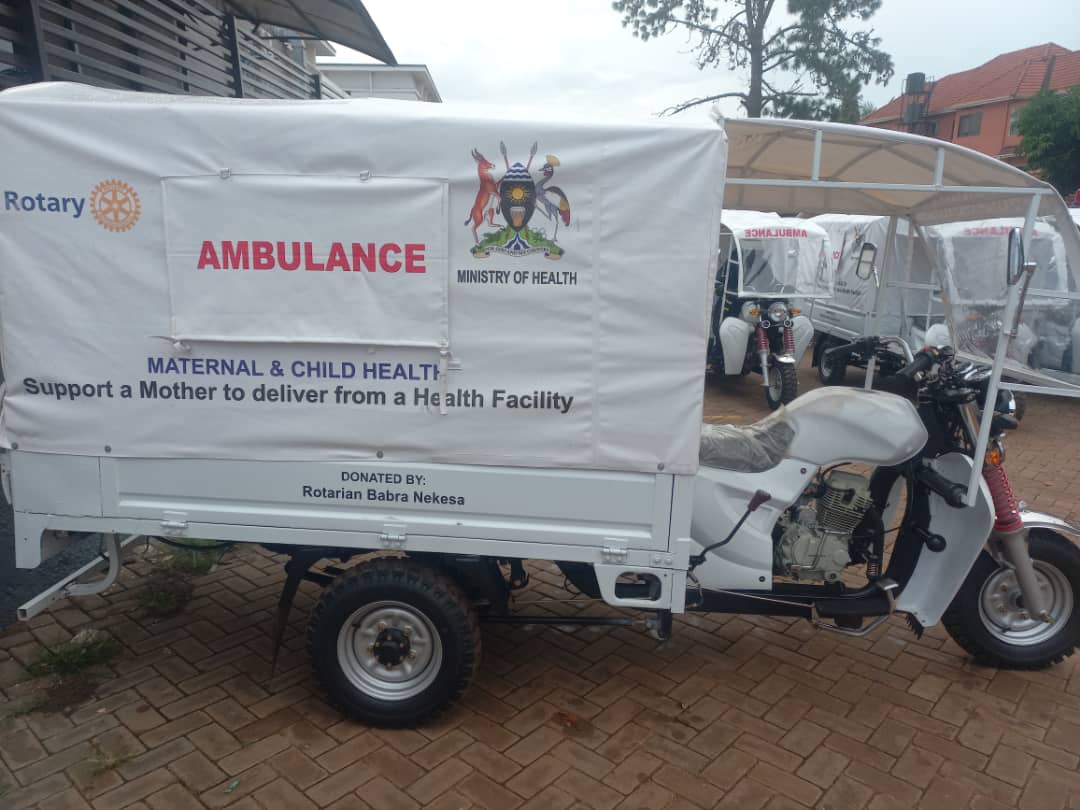 Ministry of Health (MOH) with support from many partners has for the last 10-15 years worked towards the development of a comprehensive EMS in our country. 
Today we have a department of Emergency Medical Services in the MOH that has over the period steered the structuring of EMS including training, deployments and service deliver. 
Over the last five years we have also registered Emergency Medicine Physicians as well as disciplinary experts at different levels practice and who have consistently provided guidance to the provision of emergency medical services in the country both in research and expert opinions. 
This and with partnership support from many stake holders, we now have a National EMS policy, National Norms and Standards for Ambulance Vehicles, and all operationalised by the National Emergency Medical Services Strategic Plan 2018/19–2024/25. 
The National EMS Policy 2021 defines and classifies ambulances as types A, B, C, Isolation Ambulance (Negative Pressure Ambulance), Air Ambulance, Boat/Marine Ambulance and a Medical Response Vehicle. 
All these vehicles are mechanically well defined and designed to be well equipped at different levels of healthcare provision. 
Type B ambulances bear a minimum of the norms and standards to serve this target population. 
By the EMS policy guidelines, the type B should be should be able to provide patient immobilisation equipment, extrication devices, ventilation/respiration equipment, portable oxygen, masks and airways for all ages and oxygen reservoir, portable suction device, vitals to life diagnostic equipment, infusion material or equipment, equipment for advanced life support e.g. defibrillator, cardiac monitor, nebulisation apparatus, personal protective equipment, emergency delivery kit among others. This information means type B ambulances require well trained personnel to run them.
Without a doubt EMS strategic actions have been realised through a strong Public Private Partnership for Health, Nonprofit organisation support and many stakeholders including individuals who support in the provision of quality, effective and efficient emergency care services in our country. 
This ambulance launch has demonstrated continued commitment from non-government sector to the support of emergency medical services in the country and it falls back to us to provide guidance to these gracious contributions in order to meet the minimum norms and standards.  By the Prime Ministers message on the launch day, these are intended to be deployed to "hard to reach" areas. 
However, there is no evidence that suggests these tricycle ambulances can actually manage a bad terrain and especially with the patient onboard. 
Further, in an increasingly globalised world, where even business interests freely collaborate across natural terrains, to label any individual or community that engages with national forums "hard to reach," is illogical. 
Our country is signatory to international conventions and treaties and seeks to adhere to the highest international standards and most especially of good health and wellbeing for all irrespective of where ill health finds you (village or city). 
To achieve this, it should be an accepted practice that all stakeholders who wish to support health sector meet the minimum standard of service delivery, and yet it's also not clear what level of ambulance these are or what personnel are available to provide care with these ambulances. What is clear though is that there is an intention to provide maternal and child health services with these vehicles. 
It does government credit if we use the available guiding resources including expert guidance to the donors and procurement structures to meet minimum standards of service delivery especially now that we desire to achieve a comprehensive EMS system. 
At the moment it seems that compliance to minimum standards of care is not met even when it's set by the government itself and that when individuals or organisations are offering to support at any capacity they are not subjected to guidance and this will affect patient care and systems development. 
Whereas there is irrefutable agreement that these ambulances are going to serve a particular population, my hope is that we now shall structure an administrative readiness to management of these vehicles and observe their capacity to deliver the desired service. 
This is to ensure that there will be no medical harm caused by assumed responsibility. To do this therefore my suggestion is for us to:
i.         Equip these vehicles to the level of type B ambulance with a reasonable due process, in order to promote the ability to provide minimum standard EMS and continue to observe our own national policy guidance as the EMS stakeholders legitimate their support to our progresses
ii.         Provide well trained personnel to run these vehicles with a close supervision loop mechanisms of the EMS dispatch triage system. At the minimum, Emergency Medical Technicians (EMTs) and Paramedics (PMDs) should run these vehicles. This is to ensure that the standard of care is observed and that there will be no abuse of these vehicles as we have in the past witnessed ambulances used for domestic duties. 
iii.         If we are not able to make these considerations, my suggestion is redirecting these vehicles to perform other roles significantly important to our community's wellbeing and safety. I passionately suggest this because of the importance of providing high quality EMS when attempting to provide care 
While my wish is for the above actions to be undertaken, the most important action relates to continuing building the system that is structurally defined. 
Hard to reach areas should now be our priority that even compassion and caring organisations be part of the cornerstones of implementing the structured EMS policy in building the desire system. For example we now should start discussing how we can strengthen air ambulance system even as we continue to build capacity with ground ambulances.
Dr Paul Omagor 
Senior House Officer Emergency Medicine
Makerere University