Erias Lukwago has implored Police to interrogate the cause of many accidents on  the Entebbe Express highway, noting that it is becoming a death trap. 
"Not long ago, we lost another journalist. One of the directors of Galaxy FM. We lost him on that same road. So often we hear stories of accidents happening there. It is another death trap. We are wondering what is happening along that route? What is it that we have not done well? Lukwago queried.
Lukwago made the remarks as he joined the family and media fraternity to pray and eulogise the fallen journalist Edward Muhumuza at the funeral service held at seventh-day Adventist Church Kampala Central.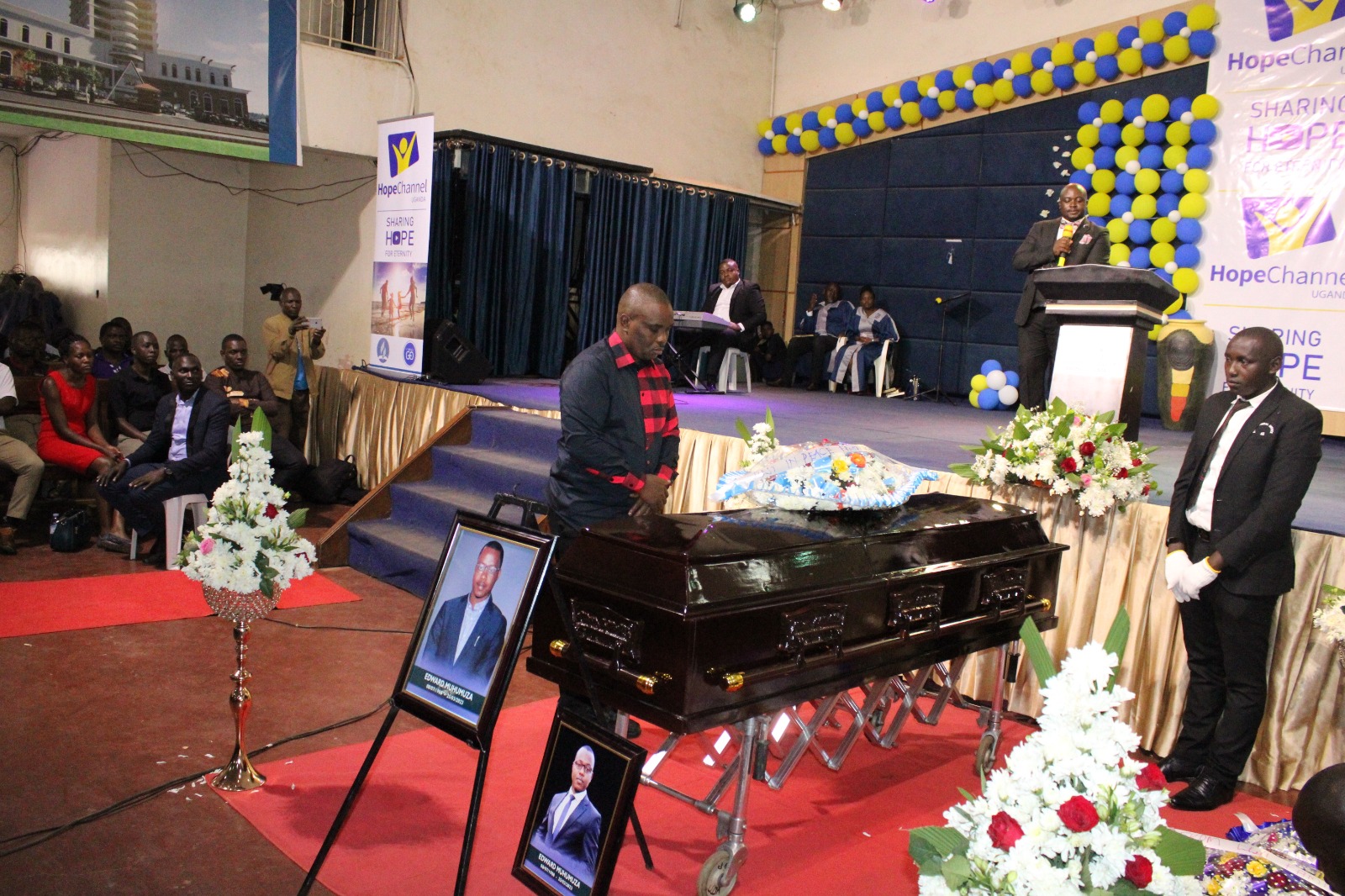 Muhumuza, a journalist who was working for NTV Uganda, passed away on Saturday in a shocking motor vehicle accident along Entebbe Express Highway in the early hours of the day.Muhumuza will be buried on Monday at his ancestral home in Kyegegwa.
Lukwago who is the Kampala Lord Mayor said the deceased was not only an outstanding journalist but was professional at all times in his work, adding that it was so saddening to lose him at such a young age when his family, budding career and services to the country are most required.
Muhumuza was also eulogised by friends and colleagues as a very brilliant and dedicated person who selflessly offered his services not only in the media but also at his church.
In his memory, the church launched the Hope channel Uganda television which he championed and it believed he very much wanted to witness this launch one day.
Lukwago expressed his dismay at the lack of funding for road safety giving an example of road safety initiatives in Kampala which are fully funded by Bloomberg Philanthropies.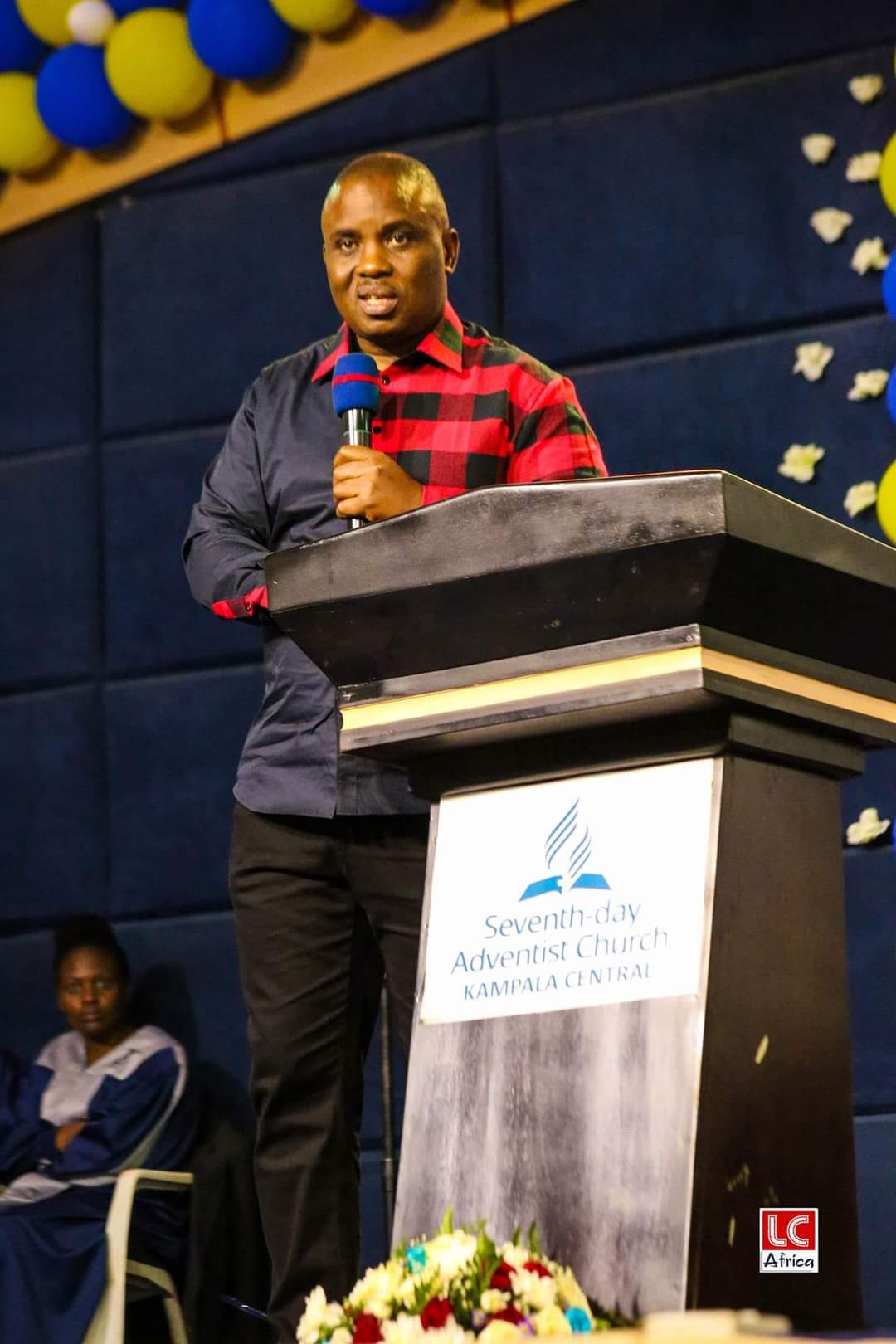 "We need to have a conversation about the road safety strategies in this country. As KCCA we are getting zero budget for road safety, that is disastrous. We are getting nothing; all intervention we are making is funded by Bloomberg. I feel a lot of pain to see us going to Bloomberg to get funds for road safety in Kampala," he said.
He called on the government to allocate funds to road safety initiatives in face of increased fatalities on the roads, citing statistics from the annual Kampala City Road Safety Report of seven deaths for every hundred thousand people.
"And that was during Covid-19 period when mobility was curtailed. It is quite shocking.  We must do something about it. We must say no to road carnage," he said.
According to police reports, between December 23 and January 7, more than 120 people died and scores have sustained serious injuries due to road accidents across the country.
In December 22, 2022 during a special Parliament sitting to pay tribute to Serere County legislator, Patrick Okabe who died together with his wife in a December 19, 2022, in head-on-collision at Naboa on Mbale-Tirinyi road, the legislators called for a decisive action to address road carnage in the county through the implementation of the preventive laws and regulations among other interventions.
The Minister for Works and Transport, Gen Katumba Wamala in 2022 ahead of the festive season issued guidelines to ensure sanity on the roads.
They included; the arrest of reckless drivers, capturing figure prints, testing for alcohol levels in drivers involved in accidents as well as banning return journeys for long-route passenger service vehicles.
Besides reckless driving and other causes of the road crashes, the ministry is underfunded and its budget framework, the element of road safety is not catered for which also explains why Uganda continues to lose its people in such a big number.
Previously, the government launched the Road Safety Action Plan 2022-2026 to reduce road carnage, but according to the officials from the Ministry of works there are no funds for implementation.