Several workers in Mukono district are nursing wounds after being terrorised by a UPDF soldier identified as Maj Mark Wanyama who has been in the land battle for the past few years.
The workers who belong to Mukono based businessman, Jackson Twinamasiko were reportedly assaulted with pangas, lethal objects and burning their shelters by a group of young men armed with machetes and hammers. They attacked the area leaving many wounded.
The soldier is accused of destroying Twinamasiko's crops, trees, stealing animals among others.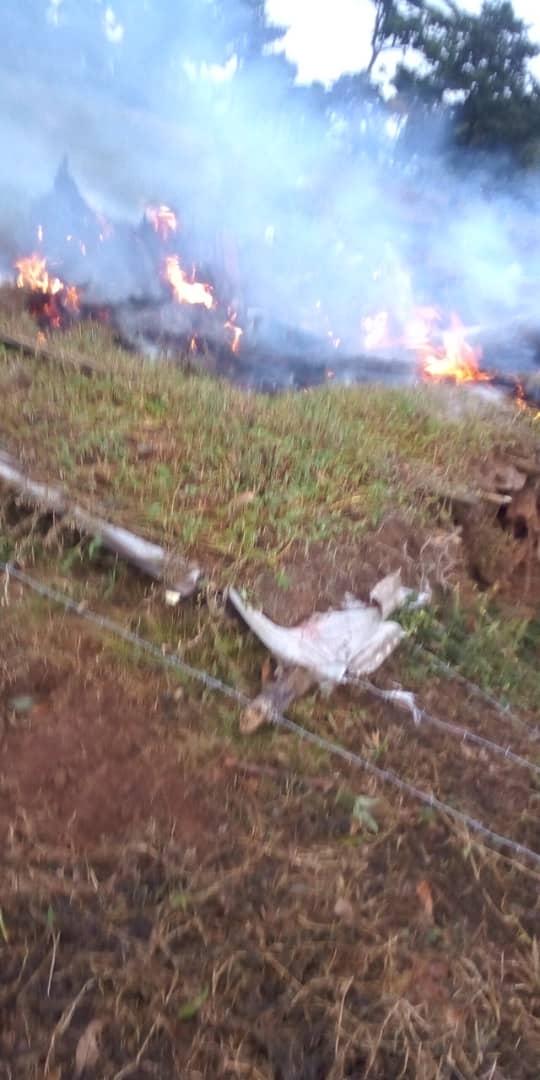 He is also accused of using an unknown group of young men to clobber Twinamasiko's workers and leaving them helpless in a quest to acquire the land which doesn't belong to him.
According to Twinamasiko, Wanyama has since 2019 been engaged in a conflict with him in respect to ownership of the seven acres of land at Kyaggwe which is situated at Mbeya Island Katosi, Mukono District.
The matter in the High Court at Mukono is still pending final determination.  He accused Maj Wanyama of using his position in the army to grab land.
The two claimed to have bought acres of land from Francis Tyaba through an authorised agent Joyce Lutaaya. They all claimed to possess documents regarding the land.
Wanyama is accused of going against the interim court order that was secured from the High Court at Mukono maintaining the status quo.
Twinamasiko accused the soldier of using some unknown group of people who he insists were in UPDF uniforms headed by two men identified as Yasin Kasirye and Zubail Ayebare to terrorise his workers.  The two are residents in this area.
He claimed that Wanyama has threatened his life and those of his employees and or anyone else who seems to sympathise with him.
Twinamasiko claimed that Wanyama has gone to almost every land office in Uganda accusing him of grabbing his land and yet evidence shows that he is actually the one who is a "notorious land grabber".
Twinamasiko said that he has reported the "unprofessional" conduct of this soldier who is of the higher rank and his "criminal activities" to the Chieftaincy of Military Intelligence (CMI).
He also stated that he reported the matter to the office of the Chief of Defence Forces (CDF) as well as other relevant offices but no positive remedy has been provided yet as per the moment.
Twinamasiko claimed that the officer and his gang have continued to do more harm than good and destroy his things on the contentious land.
Twinamasiko insisted that Wanyama is the one inciting this violence which is costing the lives of many people especially those working for him.  He advised the soldier to respect the court processes until the main suit is determined.
Twinamasiko said a thorough investigation should be carried out and all culprits should be made to face the law.
The UPDF Deputy spokespersons, Lt Col. Deo Akiki said he was not aware of the issue, adding that the soldier is not a serving officer.
"Are you sure he is a serving officer? Kindly find out first. Otherwise, it could be a police matter," he said.