Media tycoon Rupert Murdoch has announced his engagement to his partner Ann Lesley Smith, a former police chaplain.
Mr Murdoch, 92, and Ms Smith, 66, met in September at an event at his vineyard in California.
He split with fourth wife Jerry Hall last year.
Mr Murdoch added that he proposed to Ms Smith on St Patrick's Day, noting that he was "one fourth Irish" and had been "very nervous".
Ms Smith's late husband was Chester Smith, a country singer and radio and TV executive.
"For us both it's a gift from God. We met last September," she told the New York Post.
"I'm a widow of 14 years. Like Rupert, my husband was a businessman… so I speak Rupert's language. We share the same beliefs."
Mr Murdoch, who has six children from his first three marriages, added: "We're both looking forward to spending the second half of our lives together."
The wedding will take place in late summer and the couple will spend their time between California, Montana, New York and the UK.
Mr Murdoch was previously married to Australian flight attendant Patricia Booker, Scottish-born journalist Anna Mann, and Chinese-born entrepreneur Wendi Deng.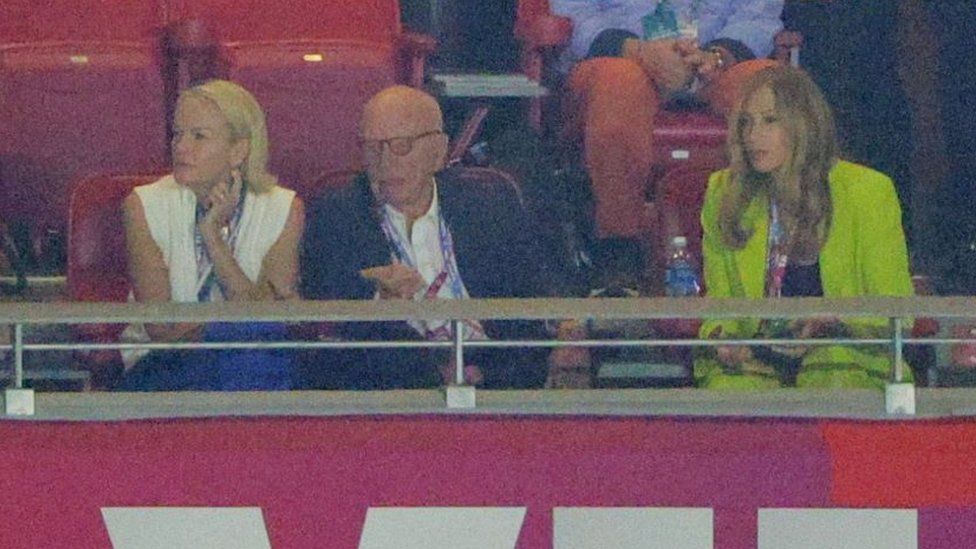 Source: BBC