Graduates have been urged that it takes more than pleasing academic qualifications that employers are looking out for while recruiting in the current job market
"It is not only good qualification documents that matter but many other things. In fact, your academic qualifications take only 30% of what is required. The remaining percentage is your character. You might say you are qualified but are you employable? It is not only about academic qualifications," said Aiden Asekenye, a Principle Environment Education Coordinator at NEMA.
She was speaking to 25 students from Kyambogo University doing oil and gas production as well as environment engineering and management who have completed a six weeks internship training and mentorship program conducted by Tarn Energy Services Ltd (TESL) in Kampala.
The official from NEMA said that on many occasions, graduates have fallen short of understanding what is required by employers by focusing on making good grades in school but noted it is more than that.
"Take such internship training and mentoring very serious. It equips you with skills required in the employment world but might not readily be provided at school.  You might have the required qualification but do you meet the standard required by the employer in terms of skills? You must establish your own niche as a specific area that you are best in and develop it. Be good at it."
"If you are an engineer, you can't be one that knows everything in the upstream, midstream or downstream. Whereas it is good to have general knowledge about everything, it is better to have a niche where you specialize in a specific area because it helps you work best on it."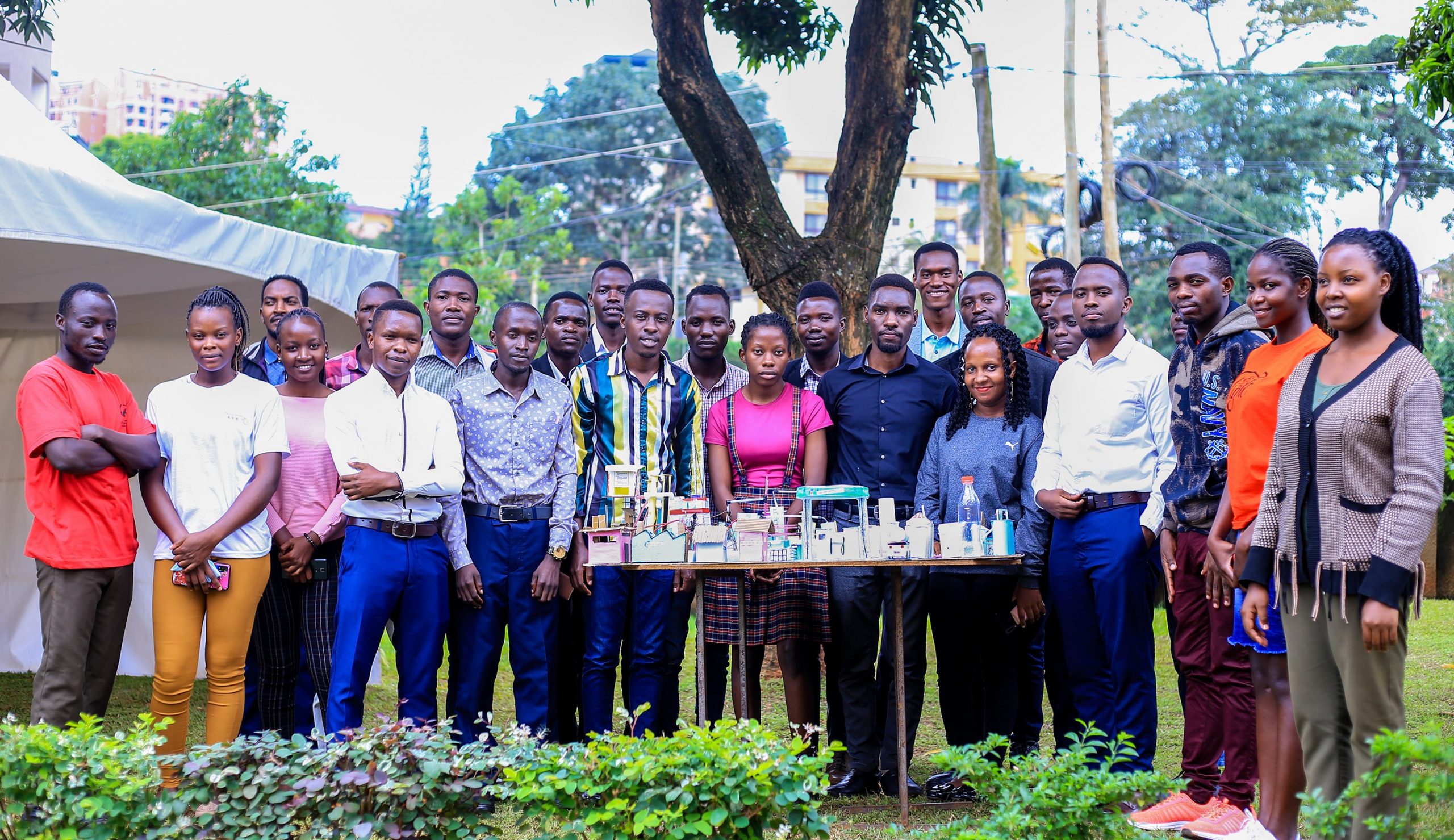 Andrew Ssenabulya, a researcher in oil and gas drilling and recovery processes working with China Oilfield Services Limited told the students that they should never stop learning, even after leaving school.
"Speak to those who have made it in life so as to learn from them because learning never stops. Always continue searching for knowledge but also be flexible because the world keeps changing. We are in challenging times because we leave campus with high expectations only to find that the field is different from what we learnt at school. Many times, you might not find what you expected," Ssenabulya said.
"Sometimes you might get employed but on others, you might not but you shouldn't lose hope. You will have to wait longer but know everyone has a different story and path to success. Don't feel frustrated but do things differently. Learn from those who have made it. Have a circle of friends with whom you share goals. Keep this circle even after campus because it is very important."
According to Principle Environment Education Coordinator at NEMA, Aiden Asekenye private entities coming up to give employable skills to students especially in the oil sector is one step towards ensuring bridging the skills gaps the country grapples with.
"This job is very commendable because it prepares the graduates for the job market. It helps in ensuring Ugandans acquire the skills to enable them take up some of the positions in the country's oil sector,"Asekenye said.
Patricia Nansamba, the director for marketing at Tarn Energy Services Ltd said the internship and mentorship program is aimed at offering students studying oil and has related courses the chance to apply skills they are learning at school to a professional internship setting, helping them to gain experience and develop networks they can call upon when they return to complete their bachelors' degree.
"The ability to participate in a work experience is an increasingly important part of higher education, and this program allows these young people the chance to complete this task . It's not just a chance to check a box on a to-do list for preparing for their career, it's actually an opportunity to gain experience, learn how the Uganda workplace functions, and develop a professional network they can call upon now, and throughout their careers. Without this chance, their graduate education is not complete,"Nansamba said.
" Our program is designed to respond to the cry of players in the industry who have complained that graduates in the industry are half-baked and need further training to help them transition from being students to becoming employees. We put emphasis on both soft and technical skills in an interactive and project-based approach so that we can address the skill gaps as highlighted by regulatory bodies like Petroleum Authority of Uganda, NEMA and the International Organization for Standardization(ISO)."