MTN Uganda, one of the country's biggest telecommunications providers, has joined Next Media, the Ministry of ICT & National Guidance, the Uganda Communications Commission, and other stakeholders to fight online fraudsters as part of its commitment to protecting customers' digital money.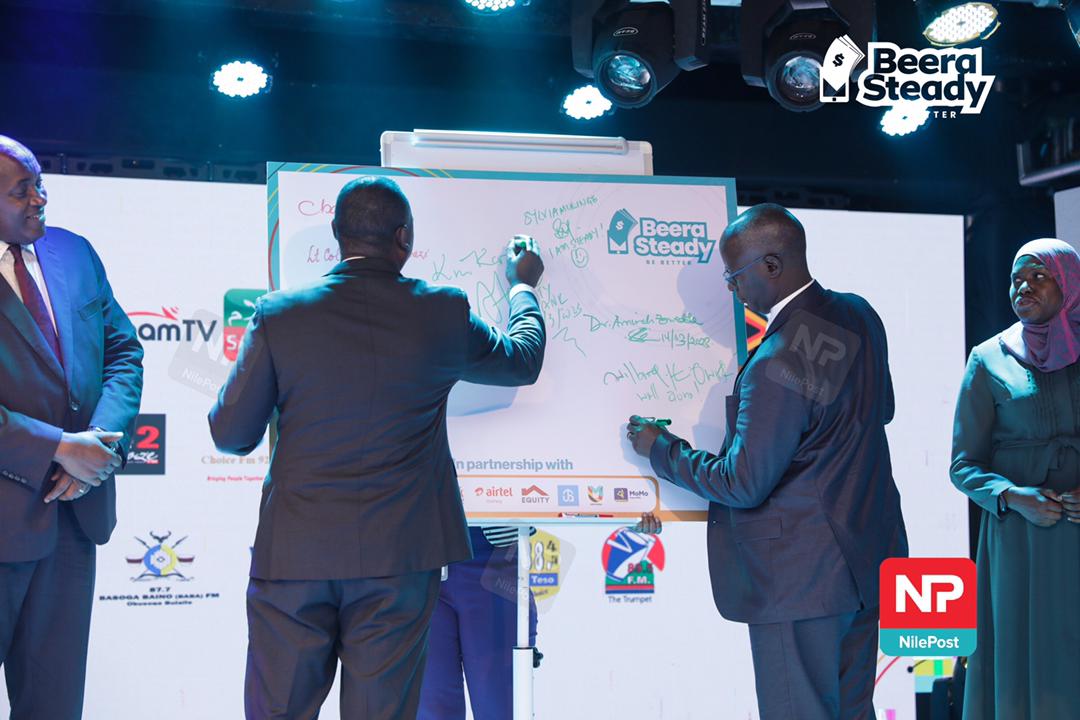 The "Beera Steady – Be Better" campaign was launched on Tuesday, March 14, 2023, at the Next Media Park, where MTN Uganda's CEO, Sylvia Mulinge, stressed the importance of trust in the telecom industry and emphasized the need for accountability and customer education to combat the social engineering tactics of fraudsters.
"What we sell in this age of digital money is convenience, but over and above that, the biggest thing we are selling is trust," Mulinge noted.
Mulinge stated that MTN Uganda recognized the growth in digital payments and financial inclusion in the country, with transaction values increasing by 9.8% between 2020 and 2021. However, she also noted that many calls to the company's call centre were related to mobile money. Many customers reported fraud cases, highlighting the importance of sensitizing customers about recognizing the signs of fraudulent activity.
To address this issue, MTN Uganda reached out to Next Media with a problem. They provided a solution — the "Beera Steady – Be Better" campaign, which aims to raise awareness about digital security and financial literacy. The two-year behavioural campaign will leverage the influence of trusted media figures to educate the public and promote responsible behaviour in using digital payments.
Mulinge emphasized that promoting financial literacy was crucial in creating a trusted digital economy and that MTN Uganda was responsible for driving this education and creating innovative platforms for digital payments, which aligns with the company's goal of driving the digital progress of every Ugandan and contributing to the economic growth of the country.
Initiatives such as "Beera Steady – Be Better" demonstrate the importance of collaboration between stakeholders in the private and public sectors and media outlets in addressing the issue of online fraud. The "Beera Steady – Be Better" campaign exemplifies such collaboration.
MTN Uganda's journey in fighting online fraudsters has been ongoing, and the company is committed to continuing its efforts to protect its customers. As Sylvia Mulinge emphasized, accountability and customer education are crucial in creating a trusted digital economy and driving the digitization of Uganda.