Butebo leaders have blamed the high number of Malaria related deaths in the district to drug stock out.  
Butebo is the 8th most malaria hit district in the country and the second in Bukedi sub-region. 
Butebo district chairperson James Okurut reveals that the district is overwhelmed by malaria cases. 
"When you visit our health centres, you find that the most registered cases are malaria cases. There have been a lot of deaths among adults and children due to malaria. It is very painful," Butebo District Woman MP Agnes Amede says. 
She noted that many people suffering with malaria move from centre to centre in vain because, "The government last stocked medicine in November 2022."
She says though they have made requests for more medicinal stock, ministry of health and the prime minister's office are yet to respond. 
The ministry of health with support from partners have rolled out the indoor residual spray programme as one of the preventive interventions.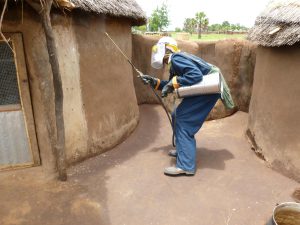 The district chairperson urges the community to embrace the ongoing indoor residual spraying intervention. 
Okurut reveals that the district has received mosquito nets for distributing to the community to supplement the indoor residual spraying programme.