CEO's SPEECH AT THE 3rd INSURANCE INDUSTRY INNOVATION AWARDS CEREMONY 2023   HELD AT SERENA HOTEL ON MARCH 10TH, 2023
Distinguished guests
Ladies and gentlemen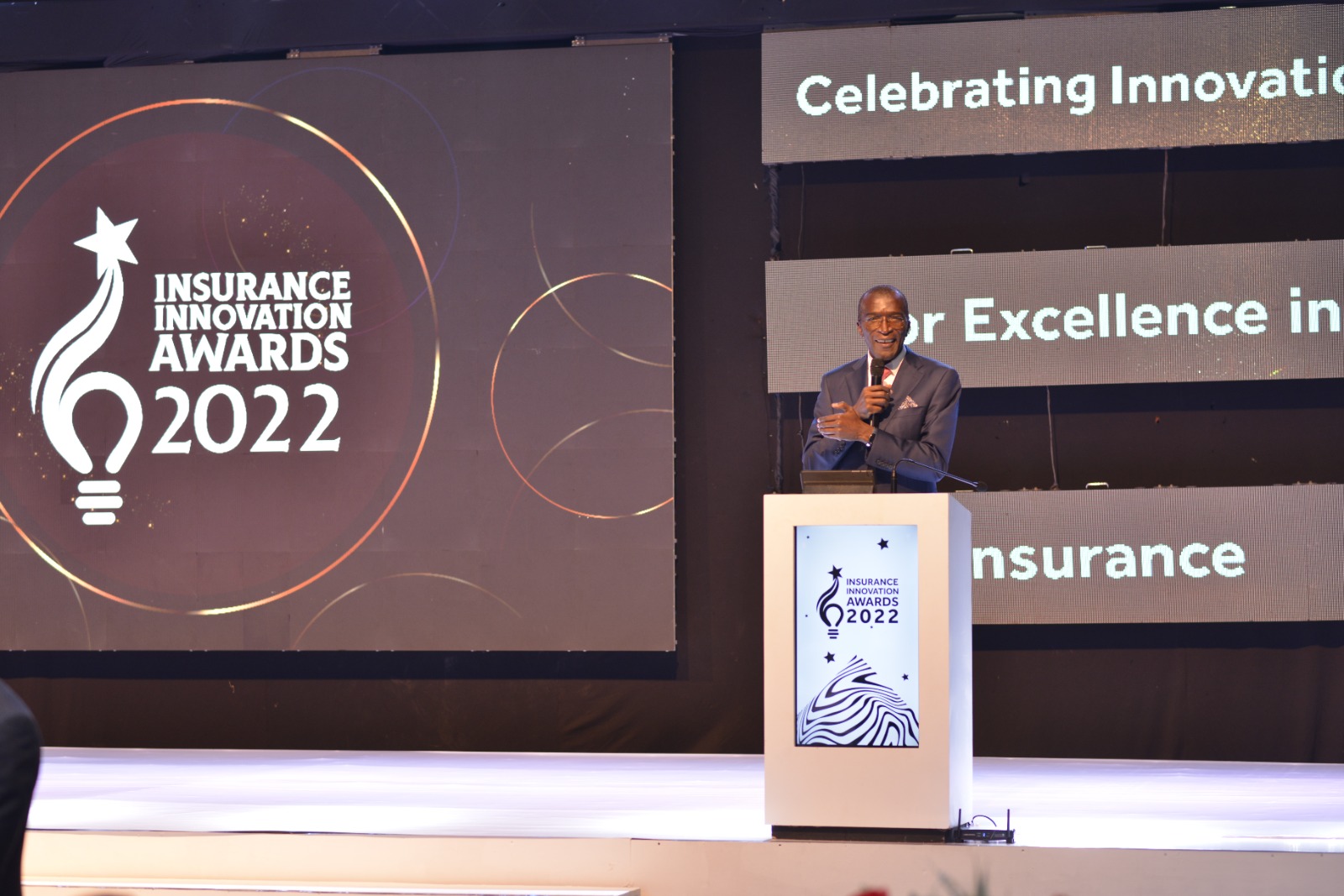 A very good evening to all of you.
I welcome you to the third edition of the Insurance Industry Innovation Awards ceremony, organised by the Insurance Regulatory Authority of Uganda in partnership with – the Deposit Protection Fund, the Uganda Insurers' Association, the Insurance Training College, the Insurance Brokers Association of Uganda, Zep-Re and the Uganda Reinsurance Company, Prudential Uganda and Georgina Eye Clinic.
I would like to thank the Minister of Finance, Planning and Economic Development, Hon. Matia Kasaija, for sparing your precious time to spend this Friday evening with us at this event. This shows the great value you and the Government of Uganda have in supporting Uganda's economic growth.
Minister, today climaxes our Annual Insurance Week, which started on Monday, 6th March 2023. A series of activities have been undertaken during the week including awareness creation through different media platforms and a medical camp sponsored by one of the insurers, Prudential Assurance and an eye clinic sponsored by Georgina Eye Clinic.
Minster, success depends on innovation. Be it nations or companies, if you don't innovate; if you cling to the old way of doing things, hoping that the pace of change will slow; if you do not take risks for fear of failure, then failure is inevitable. As Albert Einstein, a German-born theoretical physicist once said: "The definition of insanity is doing the same thing over and over and expecting different results"
This is never more true than today. No one – no organisation, no government – can hide under the duvet and hope that change will not affect them.  Far from it: we must embrace change and create new ways to harness its power. Change and innovation must be part of every successful insurance player.
Cognisant of the above, Honorable Minister, the Insurance Regulatory Authority of Uganda thought it important to start the Insurance Industry Innovation Awards three years ago to serve as a catalyst for innovation in the industry by rewarding the best innovative solutions that are transforming the industry for the benefit of insurers and customers alike. This year's awards have been organised under the theme "Celebrating Innovation for Excellence in Insurance".
Honourable Minister, this year, the categories of innovation awards were broadened from 5, awarded last year, to 9, to reward other people standing with us to grow the insurance sector.
The categories are;
Most Innovative Insurance Solution Award (Life)
Most Innovative Insurance Solution Award (Non-life)
Most Innovative Insurance Broker Solution Award
Most Innovative Solution – Bancassurance Agent
Most Innovative Insurance Agent
Most Innovative Insurance Solution-InsurTech
Insurance Media Personality of the year
Judges Special Award
People's Choice Award
We engaged Adroit Consult International to undertake this exercise to ensure maximum transparency. A team of judges was selected to review the Consultant's work and provide assurance. The different solutions will be awarded today. This exercise went through a rigorous process to get today's winners.
I want to thank all the companies that participated in this competition and offer my heartiest congratulations to the winners. I also encourage those that have not won not to lose hope; this is an annual event, and hopefully, if you put your creative brains together in your respective companies, you may be next year's winner.
Minister, the Authority launched the InsurX program this month. This is a unique program that the insurance industry witnesses in this era where technology is evolving daily.
I want to challenge each one of the players to engage your teams and generate new solutions, partner with insurTechs if you wish or get support from the Future Lab of the Innovation Village to grow them into full-scope solutions that can be tested into our Regulatory Sandbox, which we run in partnership with The Innovation Village, before being released to the market. This way, the future will judge us fairly.
As the Regulator, we reaffirm that the Insurance Regulatory Sandbox guidelines shall improve efficiency and access to insurance services and create new opportunities for emerging technologies without compromising customer protection. We are passionate about promoting innovation because we know that it is through innovation that we will get solutions to the industry's challenges, including solutions befitting the currently underserved population.
"To improve is to change; to be perfect is to change often" Sir Winston Churchill – British Statesman, soldier and writer
"Change will not come if we wait for some other person, or if we wait for some other time. We are the ones we have been waiting for. We are the change that we seek. Barak Obama – Former President of the United States of America
Thank you very much for listening to me and enjoy the rest of the evening!