Construction works at the Entebbe International Airport for the runway, aprons and cargo centre are now complete while works on the new terminal building have commenced and stand at 10% completion, affirms the Uganda Civil Aviation Authority Director General, Fred Bamwesigye.
The new terminal is twice the capacity of the old one at 20,000 square meters, and is expected to take in more than three million passengers per year.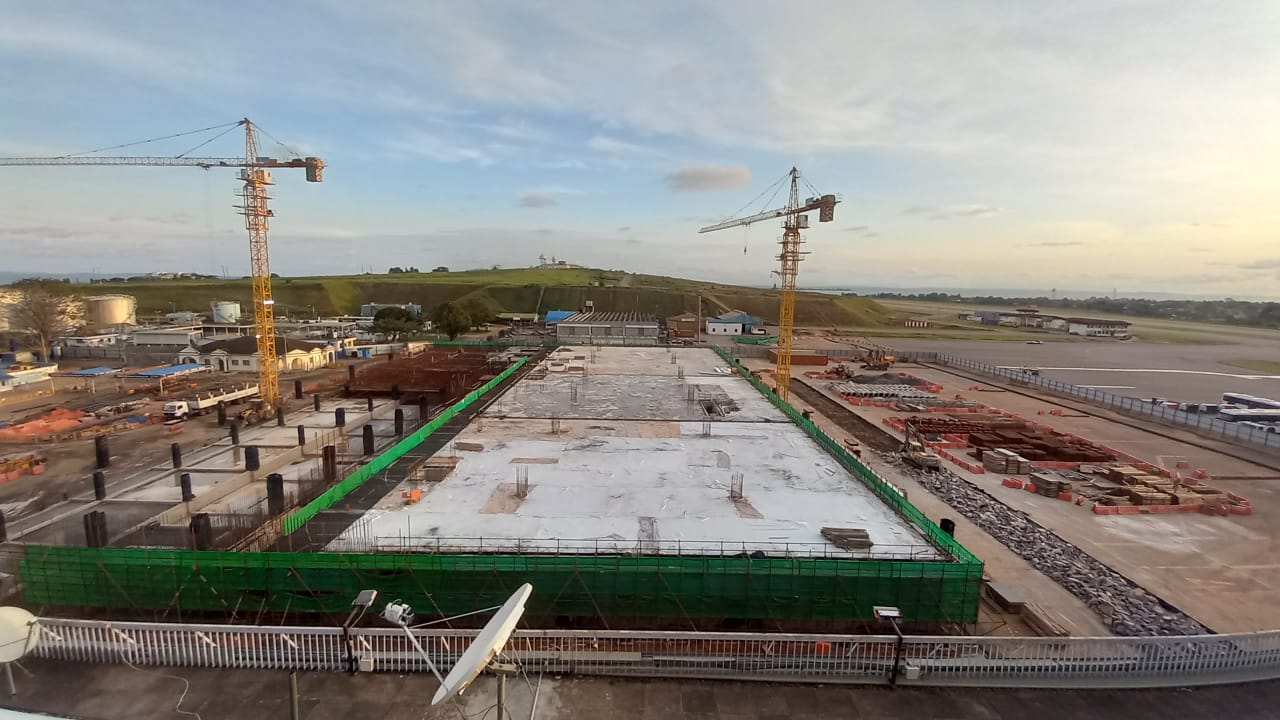 The cargo centre has a capacity of 100,000 metric tonnes and Bamwesigye says, cargo quantity is steadily increasing and in the near future, another cargo centre of the same capacity could be needed.
The departure and arrival lounge modification works are to be completed by May this year, and Bamwesigye notes that upon completion, travellers will be able to access pick up and drop off services at the terminal itself. 
The Aviation industry has even bigger prospects especially for agricultural cargo and, Bamwesigye says, this calls for skilling and training of Ugandans to grow for export. 
However, Bamwesigye laments the dearth of aviation schools in the country to provide much needed training of aviation experts, revealing that the UCAA intends to set up an Aviation school to fill this gap. 
"There is no school for air traffic controllers CNS engineers, operations people, among other aviation staff categories. An MoU with Kuwait College of Aviation is in the final stages of preparation and will allow benchmarking of experiences, knowledge sharing and training opportunities." 
Airport traffic is now steadily recovering to pre-Covid numbers which were about 2 million passengers per year. 
"The current numbers are at 87% of the previous numbers before Covid-19, and we hope to hit the previous numbers by the end of tthis year," the Aviation boss says.