Robin Galan, a British citizen, believes that putting up initiatives and structures that can help underprivileged communities is the best way to have lasting impact. 
Galan came to Uganda in 2007 responding to a call by one Burhan Mubiru, the proprietor of Tasaaga Schools.  Mubiru had written a post calling interested volunteers to come and help him construct a school for the underprivileged communities in Uganda. 
Tasaaga Schools was launched by President Museveni in 2008 in Sitabaale, Nansana Municipality in Wakiso district. It has been offering education to the needy community.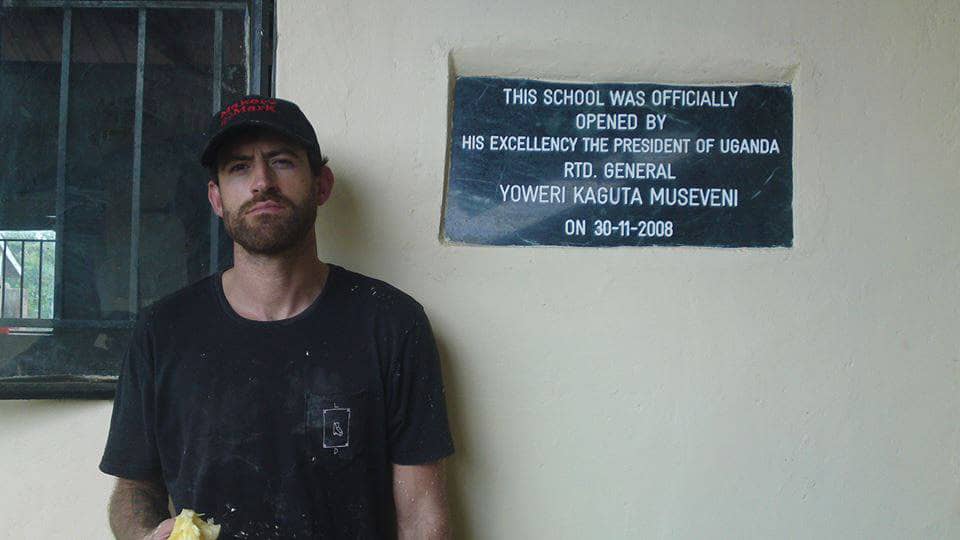 When Galan came across the letter, he felt touched given the fact that he had always wanted to do something which can create a difference among the members of the community.
"I found a letter from a website called idealists in 2007, I am not sure if it's still there or not but it simply said we need a school. I couldn't find any other opportunities that could challenge me so I came to see Burhan and see if things were legitimate," Galan narrates.
 When Galan came to Uganda he stayed for a couple of weeks. He liked the idea of putting up a structure which can offer education to the community. He later on started building.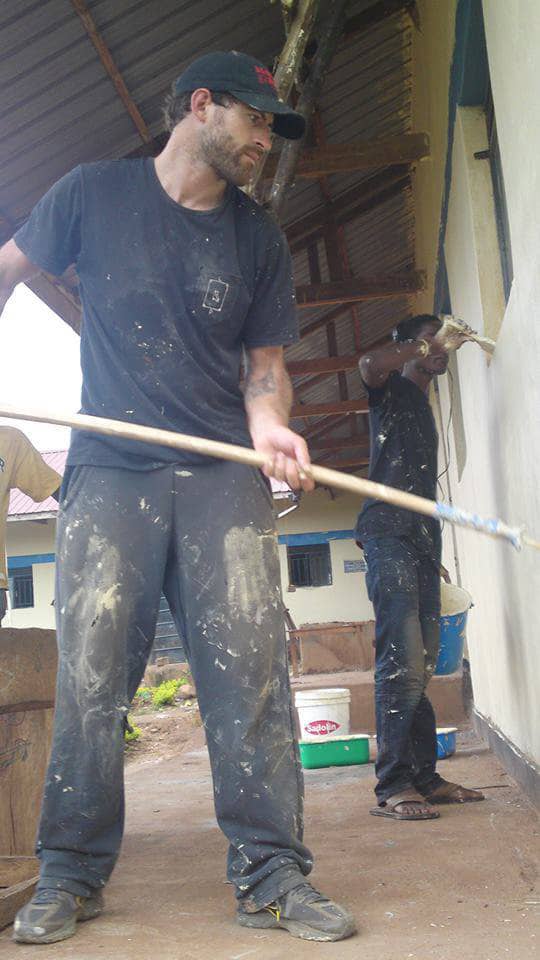 Even though the original plan was to build a wooden structure, Galan got a little carried away and thought of putting up a permanent structure. This was not an easy task because many people think that the whites have money which was not the case with Galan.
"It was two months of planning and learning how things work and four months of construction. If you are invisible and on your own, it's hard to raise funds. Skipping a bit ahead of the story, this is a new Uganda," he said.
"I am a builder at home amongst other things and when I do a job, I like to do it right. Temporary measures are not good. Building castles made of sand can get knocked down. This building alone takes a lot of maintenance, the climate is severe among others."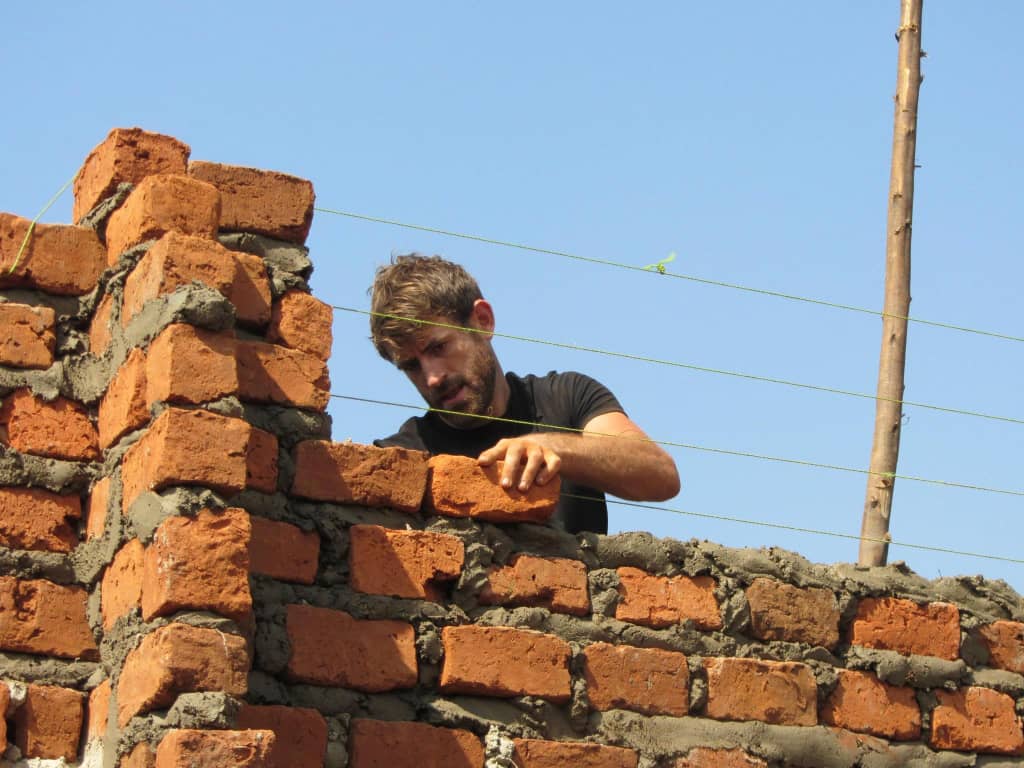 Galan says he always wanted to come to Africa and one of the reasons is because when he was a young boy, his mum who was a midwife would fly to Northern Rhodesia present day Zambia to deliver babies. She would tell him stories about Africa.
Galan says he read a lot of books about Africa so he thought he would come to Africa one day and build a school. He wanted to do things with a planning permission, architect and legitimate.
Tasaaga used to be the only school in Sitabaale and it was a school for the poor with no electricity, water and the village was very small but now according to Galan things have changed.
"This is a school for the poor. We always charge less and always give free education to people who are under privileged or can't afford it. We will always be like that. We are non-profit and we have work to do. I feel like the school is a school now and no longer just a building," said Galan.
Originally Galan came to Uganda with a plan to build this structure and leave. Indeed, he left a day before president Museveni launched the school.
But when he left, Galan realised the school was not just a building, it entails a lot of things including the teachers, parents, the director, the lightning conductor, the toys, the amusements among others.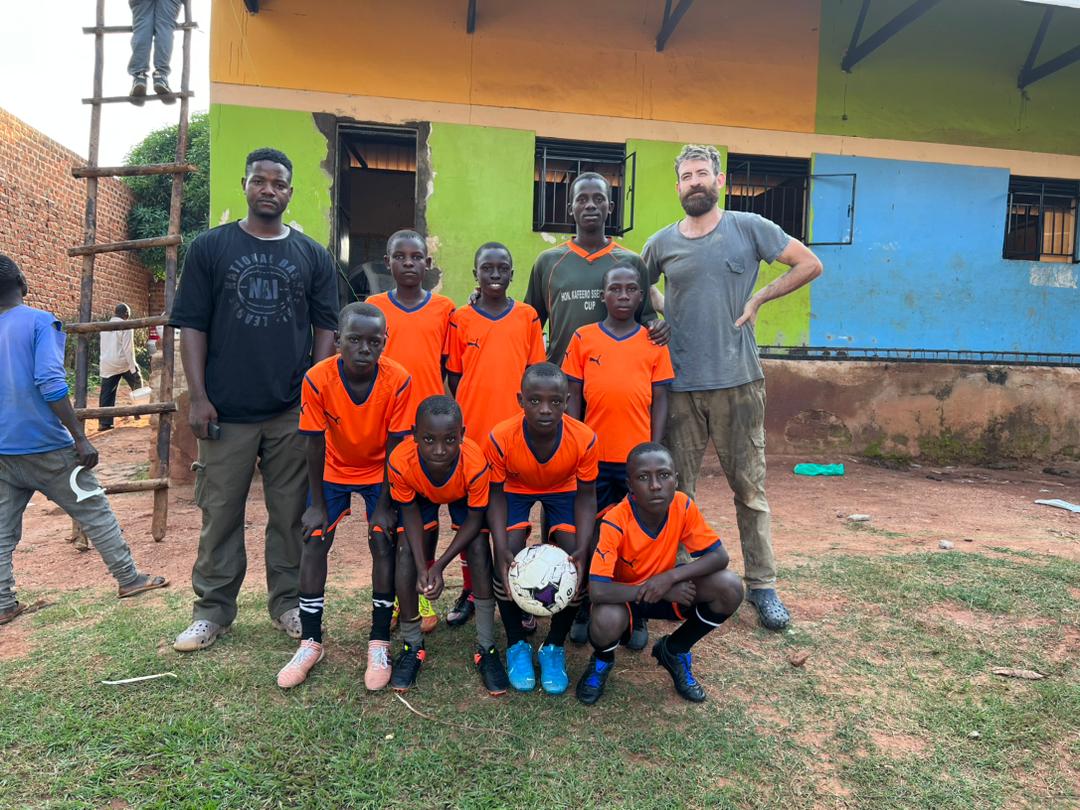 In other words, there were obviously many problems and since then Galan has been coming back to Uganda because not only did he have work to do but also fell in love with the country.
"This is my country now. This is where my best friends are and the people I admire the most. I hope to move here. I have responsibilities back home but I have been coming once or twice a year," he stated.
"I am not a rich man. The problem is that when you are a Mzungu everybody thinks you are rich. I feel like in sixteen years we would have been able to do more but we struggle, we struggle, we struggle," he added.
One of the reasons as to why Galan loves Ugandans is because he believes we have a higher level of compassion and empathy and help neighbours more especially those undergoing hardship.
"They (Ugandans) are more attached to the reality and fragility of life. Life is stronger here," he explained.
During the pandemic, Galan narrated that in partnership with his friends, they started a UK charity and tried to raise more funds which is hard these days because of the economic crisis in his home country.
"Our economy is not good and there are certain factors and unfortunately two weeks ago our biggest donor passed away. She was the mother of my friend and I have to work very hard now to try and find funding to replace that but what it has resulted in is that we have a good dynamic whereby we are self- sufficient as far as the running of the school," he stated.
 He said it has always been a struggle to find a way to fund the school because they have few donors.
"It's easier to raise money for a vanity project like a movie than a more honest cause and once your friends have seen it a couple of times, then it's done. Some of my friends raise some money at weddings but costs are still very high," he said.