A man has been forced to abandon a family home he built in Kayembe village, Kasangati town council, after fumes from a neighbouring factory nearly led to the death of his children. 
The man Gordon Katongole is now renting as his children recover the near fatal experience of inhaling fumes from Felms factory, a plastic manufacturing plant.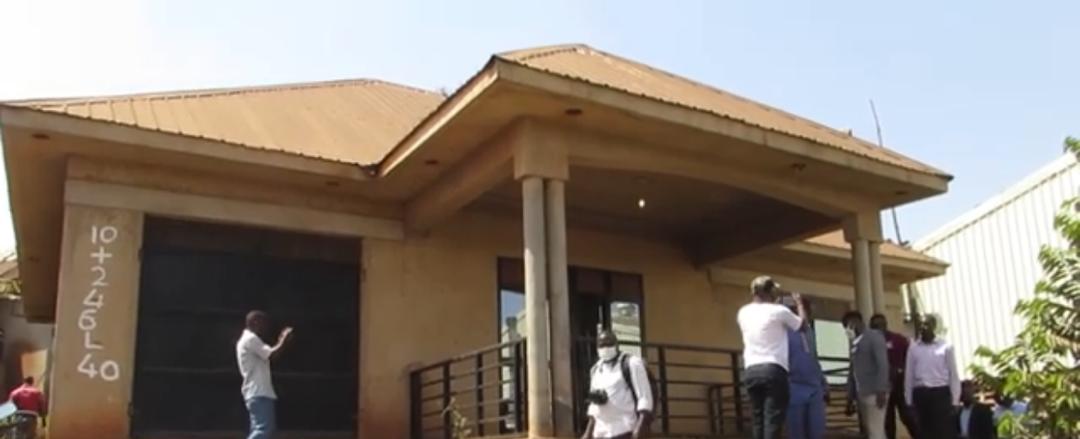 "They have dangerous chemicals they (factory) mix at night that force us to leave our houses and run to our neighbours," Katongole said. 
He added that he recently took his children for X-ray scans and discovered they had started developing lung issues.
But Katongole is not the only one raising an alarm about the presence of this factory in Wakiso district which has changed the air quality in the neighbourhood. 
Many residents in Kayembe village in Kasangati town council decry the effects of Felms. 
Many locals said they have requested authorities to intervene and save them from the life-threatening pollution from the factory.
A resident testified, "Whenever that smoke comes out of the factory, it makes breathing hard and suddenly, every part of your body starts to itch. The factory owners do it intentionally. They know how bad the smoke is dangerous to us and that the noise pollution from there is too much but have refused to do anything about it."
But Wakiso District councillors claim that they continue to agitate for action to be taken. 
Nadda Nasif, the speaker for Wakiso District said action will be taken against the factory for not following environmental regulations while setting up.
He promised they will engage with National Environmental Management Authority (NEMA) to suspend the factory operations until appropriate air pollution controls have been put in place and all the health and safety concerns of the locals addressed.
"By mere standing near the factory, you start to feel the smoke choking you. The factory was set up in a wrong place but also the locals need to be thought about. The factory's operations have to be halted immediately so that they first work on locals' complaints."
According to Section 128 of the National Environment Act, (NEMA) closes any manufacturing plant or stop any other activity or seize any equipment, vehicle or vessel which pollutes or is likely to pollute the environment.