The leader of People's Front for Transition (PFT) Dr Kizza Besigye has said Uganda's current products of formal education do not inspire the children to strive hard for a better future.
"Those with degrees are in queues for enslavement as house helps or kneeling for handouts. If we don't fight hard and urgently to change the structure of Uganda's education and economy, we shall be wiped out," Besigye said during an online discussion.
The veteran politician cited a situation where the embattled president of Uganda Medical Association (UMA) Dr Samuel Oledo led a group of some medical practitioners to kneel before President Museveni as he begged him to contest again in 2026.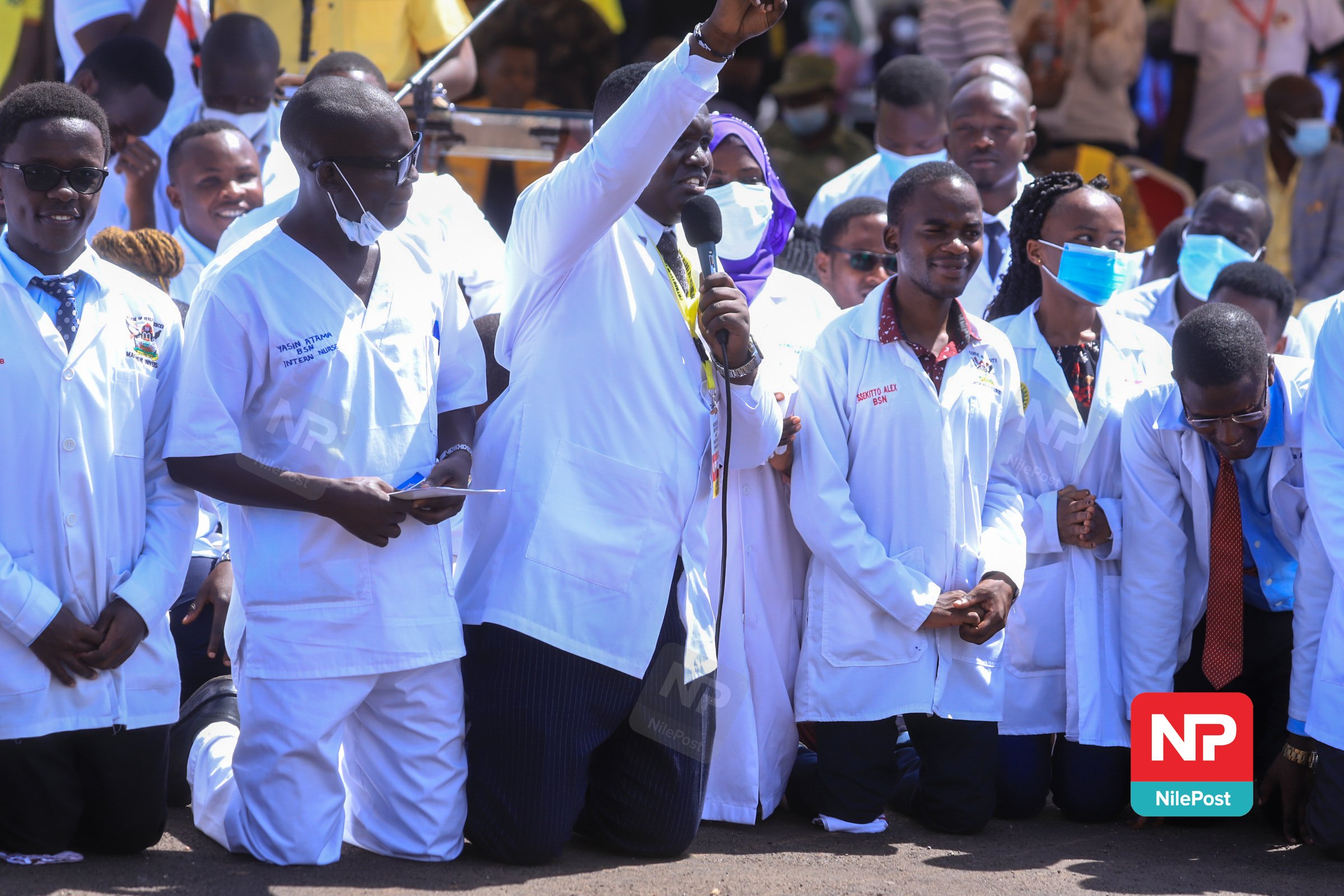 Besigye argued that younger people who are coming up cannot admire such people who are kneeling down begging for handouts and other benefits for their own good.
"Who do they(children) admire? They can't admire their teachers because they are also in bad condition. Even the one who is not a teacher can't be admired.(For instance), Oledo has a masters in medicine but he has been kneeling down praising the head of state for increasing his salary," he said.
Besigye said when these children see such a situation, there is nothing that can inspire them to put more effort in their studies.
"The truth is that these young children are not seeing any green light or something that can inspire them to keep striving . If we don't fight quickly to change the education (education and training) and economic environment, we will perish," he warned.
The former presidential candidate said the most fundamental and urgent problem to solve in Uganda is to end "state capture" where the country works for a few and marginalises, represses the rest.
"Ugandans who were oppressed in the 1970s and 1980s were right to rise up and fight for their freedom and rights. Problem was that when they won, they were betrayed by those entrusted to manage the transition," he said.
On several occasions, Besigye has come up with strategies not only for reforms in the education sector but also regime change.
One of them was the Walk to Work Campaign in 2012, where he rallied Ugandans to protest against the high commodity prices. After losing the battle against the Age Limit Bill through the 'Togikwatako' Campaign in 2018, the former FDC presidential candidate also launched the 'Tubalemese Campaign', which he said would help the Opposition achieve its goals.
In 2021, Besigye birthed the People's Front for Transition aimed at uniting Ugandans to remove the ruling party from power.