On Friday a unique event that Uganda may never witness again happened when distinguished elders from all parts of Uganda met at Sheraton Hotel to celebrate the life of Elly Karuhanga. 
An event organised to celebrate Karuhanga's 76th birthday became more than a walk down memory lane as the 21 gathered senior citizens reminiscence on how each had influenced the other's lives and Uganda changed over that time. 
The elders gathered to celebrate one of their own, apart from the birthday "boy" Elly Karuhanga included Chief Justice Emeritus Bart Katureebe, former Prime Minister John Patrick Amama Mbabazi, Matthew Rukakaire, Ogenga Latigo, Cecilia Ogwal, Prof. Francis Omaswa, Ben Wacha , Henry Muganwa Kajura, Ambassador Gabriel Kangwagye, Prof. Edward Bitanywaine Rugumayo, Prof. Bazaana Tarsis Kabwegyere, Dr. John Patrick Kaboyo, Bidandi Ssali, Prof. Morris Ogenga Latigo.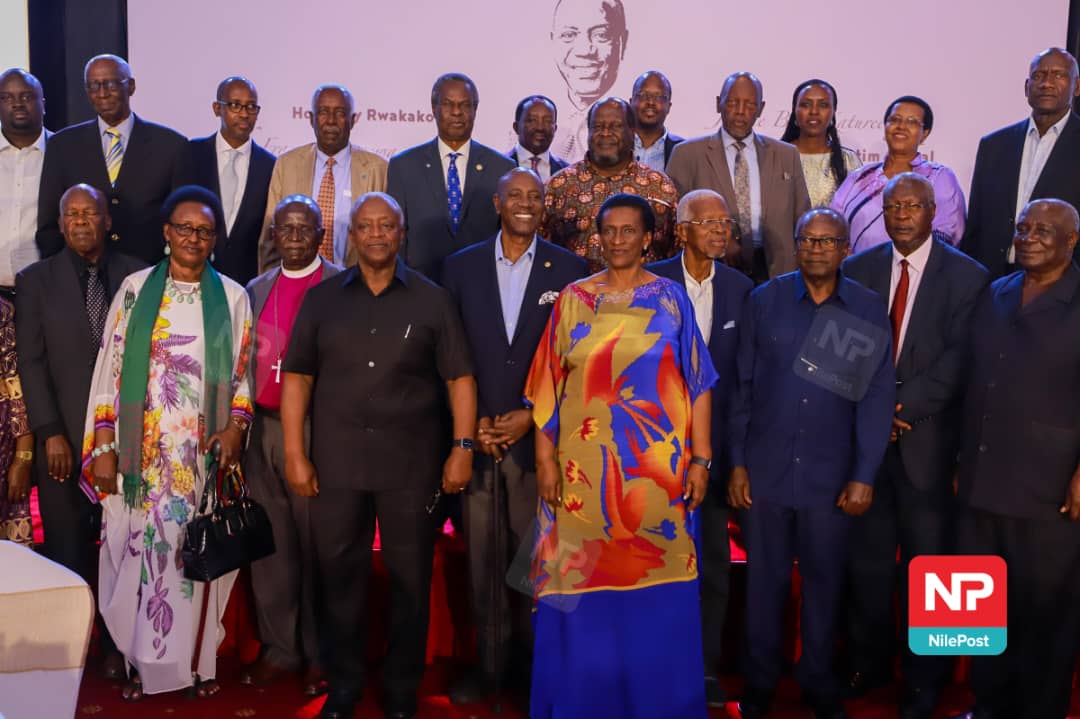 The event organised by Odreek Rwabogo saw the usually reticent Karuhanga reveal how much he sacrificed to support the nascent National Resistance Army (NRA) that was trying to liberate Uganda in the 1980s. 
Karuhanga said, "I was importing batteries for the whole country, and we made so much money in the 80s and I gave all my money to the movement." 
Testifying about the honoured 21 elders, the former prime minister John Patrick Amama Mbabazi, referred to them as a breed of unique blood.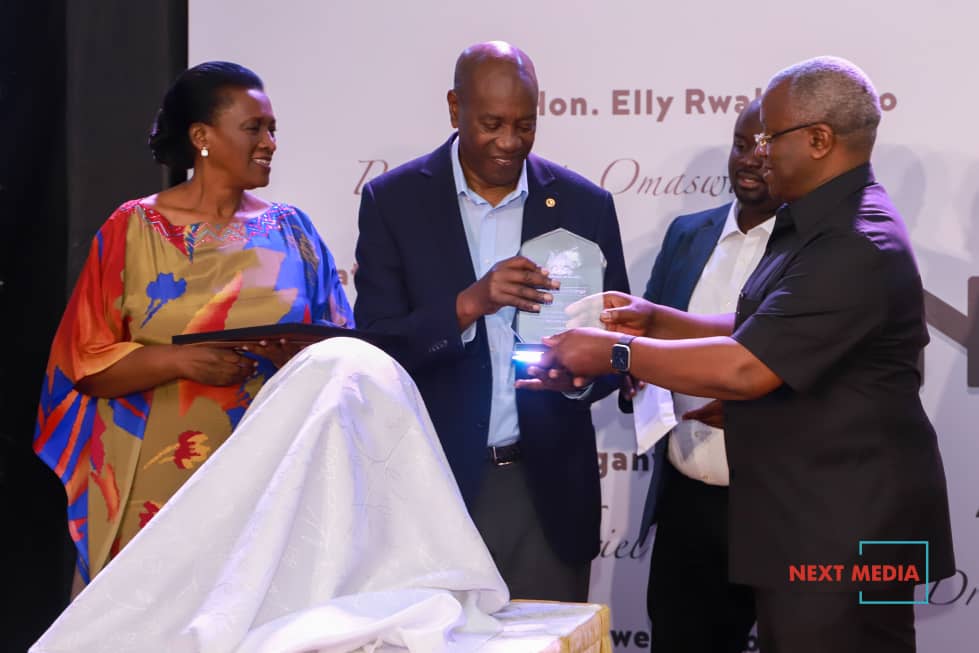 "There is none I have not worked with, you have always been humble, never lost your humility, always been frank and honest and always said what you thought" Amama Mbabazi described the elders.
However, one speaker after another expressed concern for the future of Uganda. The elders expressed frustration with the youth today who they described as difficult to manage and not willing to listen to counsel.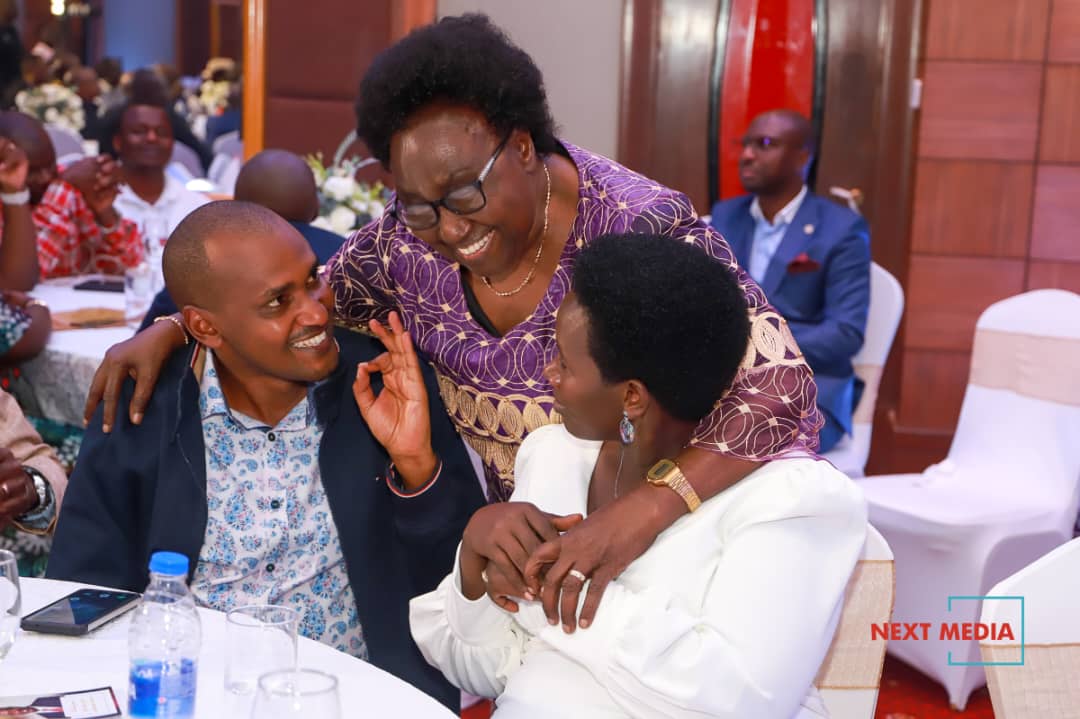 "I don't know whether it is the computer which has changed the culture, or it is because they know these social media things more than us but they are difficult to manage," Dokolo Woman Representative Cecilia Ogwal, one of the elders emphasized.
In his  message to the elders delivered through a pre – recorded video, President Museveni promised to extend some seed to the outstanding elderly that have made a remarkable contribution in the transformation progress of the country.
A lawyer by training and long practice, Elly Karuhanga is one of the Founding Partners of Kampala Associated Advocates, Founding Chairman of the Uganda Chamber of Mines & Petroleum; an organisation that seeks to promote and develop Uganda's mining and petroleum operations and services." He is currently the Chairman of Private Sector Foundation as of December 2019.
He is the Chairman of Uganda Chamber of Mines & Petroleum, an organisation that seeks to promote and develop Uganda's mining and petroleum operations and services since 2008 to date. The Chamber has a membership of 200 leading companies in the business and Industry sectors.
Hon. Elly has worked in a diplomatic capacity as Honorary Consul General of the Republic of Seychelles to Uganda since 2005.