By Fahd Ssebagala 
If you are planning on having a baby, you'll have lots of questions and choices to make: Do I want a natural childbirth? What type of childbirth preparation classes should I take? Who do I want with me during delivery? What maternity hospital do I go to?
It can all get a little overwhelming so deciding on where to deliver first is a great way to check one thing off your list of seemingly endless decisions! While there are lots of factors to consider, here are 7 things the maternity hospital you choose should offer.
Clinical Excellence in Labor and delivery
You want to make sure that you and your baby are in expert hands. The hospital should have a team of board-certified specialists to guide you through your labor and delivery. That includes: OB/GYNs and anaesthesiologists. Board certification demonstrates a physician's expertise in their specialty and that they participate in ongoing professional development, so they stay up to date in their field.
Recognised registered nurses. Hospitals with this recognition are shown to have better patient care outcomes and higher patient satisfaction.
A Special Care Nursery
A special care nursery includes a team of nurses trained in the care of premature babies born after 32 weeks of pregnancy who require close observation or other special attention. You want a special care nursery team that encourages parents and caregivers, whenever possible, to come into the nursery to bond and spend time with their baby.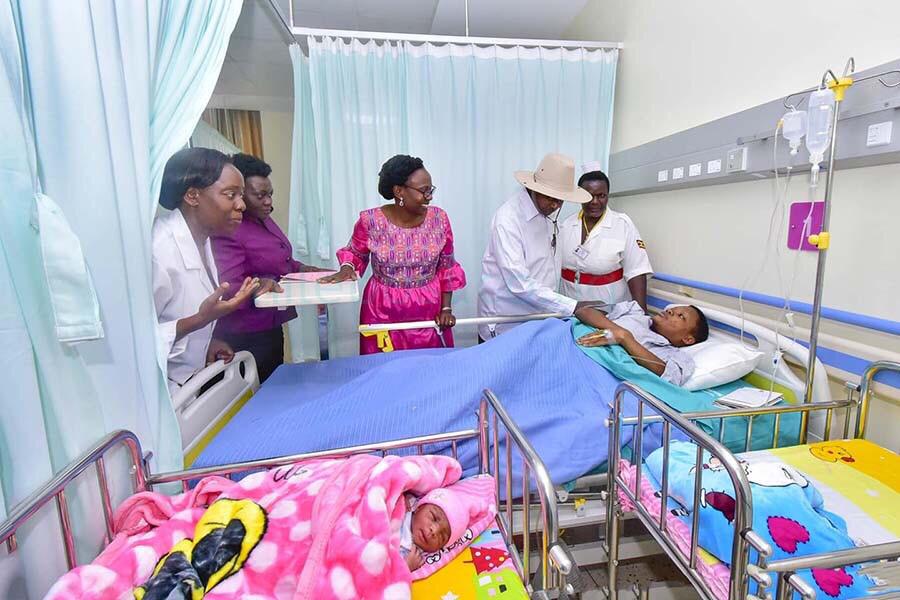 Birthing Options
Giving birth is one of the most monumental, life-changing events you will ever experience. Your maternity hospital should give you the tools to create a birth plan that outlines how you want to deliver your baby, including what supportive birthing techniques and approaches you want during labor—from pain relief medication to aromatherapy to a warm whirlpool tub.
Pain Relief Choices for Labor
Whether you want medicines for pain relief or would like to use more natural ways to help relieve labor pain, look for a hospital that offers: Pain relief medications, including regional and local anesthetics
Alternative, more natural pain-relief approaches
Postpartum Care for You and Your Baby
You've done the hard work, now you want to relax and bond with your baby and family. That means these postpartum care must-haves:
Homelike, comfortable postpartum rooms, away from labor and delivery
A team of nurses that offers support—answering questions and providing guidance on childcare and breastfeeding. An in-person maternity tour before delivery will give you a chance to meet with and get to know the nursing team.
Five-star room service and restaurant-style dining—because you deserve it!
Breastfeeding Support
Breastfeeding is one of the healthiest things you can do for your baby, but it can come with challenges. Make sure the hospital you choose offers:
Pre-and Postnatal Care and classes
A healthy mom helps to ensure a healthy baby. It's essential that the hospital you choose provides:
Pregnancy health & wellness classes to help you optimize your health and well-being before and during your pregnancy, including vaccines, smoking cessation, nutrition, weight management, mindful movement, and chronic disease management. 
Prenatal classes to make sure you and your family are prepared for your pregnancy and delivery, and to care for your baby—from childbirth preparation to breastfeeding, from infant care to CPR. 
A pelvic floor therapy program to help with urinary incontinence that can occur after pregnant
Remember, where you deliver your baby is as important as who delivers your baby. Do your research and make sure the maternity hospital you choose is the right fit for you.