People are descending on South Sudan's capital, Juba, in order to welcome Pope Francis when he arrives on Friday.
He will be travelling from the Democratic Republic of Congo with a message of peace for the conflict-ridden country.
The BBC met a group of Catholics who had walked for nine days from Rumbek – some 300km (190 miles) north-west of Juba.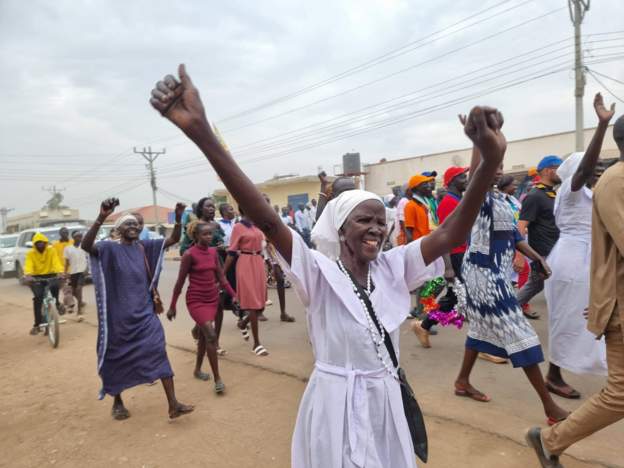 "When the spirit is with you, you do not get tired. We are here to get the blessings of the Pope. I am confident that with his blessings, things will change for this country," one woman told the BBC.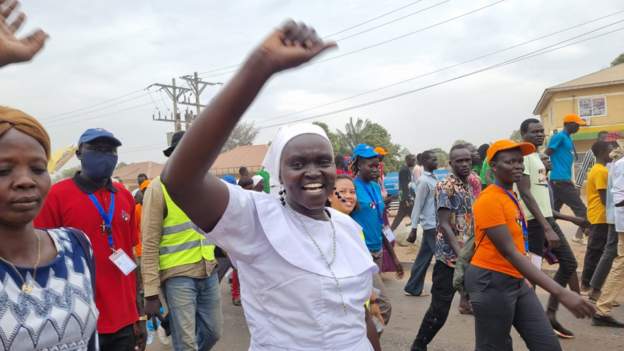 South Sudan has been fractured by civil war and political instability since gaining independence in 2011.
The Church is seen as a symbol of hope by many. It is where many sought refuge when war broke out.
The people are confident that the pontiff's presence will change the tide for their country.
"He is a prophet and whatever he prays in the next few days, while on our soil, will come to pass. Things will be different. We are going to be one people."
In 2019 the Pope kissed the feet of South Sudan's bitter political rivals President Salva Kiir and his deputy Riek Machar when they met at the Vatican. An act that shocked many, even if it did not end the fighting.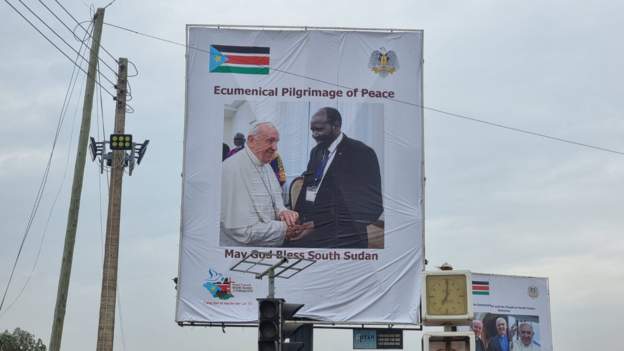 The Pope is due to spend three days in the country and will hold a Mass on Sunday.
He will be in South Sudan with two other Christian leaders – from the Anglican and Presbyterian churches.
Source: BBC