Entebbe Municipality has repainted with more appropriate colours a play tower in the children's park days its previous newly painted rainbow colours sparked public outrage.
On Tuesday, photos of the tower painted in bright rainbow colours attracted widespread attention and concern. 
A section of Ugandans  claimed that the arrangement of the colours on the tower resembled those long adopted by the LGBTQ community and the intent was to promote acceptance of homosexuality among impressionable children who use the park as a playground. 
Following growing concerns, the mayor of Entebbe Municipality, Fabrice-Blad Rulinda, has issued a statement in which he said that the structure has been repainted. 
Rulinda explained that the children park had been redesigned after a partnership between Entebbe Municipality and an organization, The Lions Club, which sought to give back to the community through giving the park a new look.
"In a bid to refurbish the children's park in Entebbe and create a safe environment for our children to play, Entebbe Municipality partnered with an organisation (The Lions Club) to renovate the park to a safe and colourful environment for our children and a rainbow was painted on one of the structures by the organisation," Rulinda stated.
He, however, stated that they had come to realise that the rainbow colours chosen for the tower had been wrongly perceived to be pushing an agenda that is unlawful in the country.
"It is unfortunate that certain movements have decided to use the rainbow to represent and reflect certain acts that go against the norms of the people of Uganda," Rulinda noted.
He explained that amidst growing concerns over the vices that corrupt minds of children, they decided change the colours on the tower to more appropriate ones in the children's park.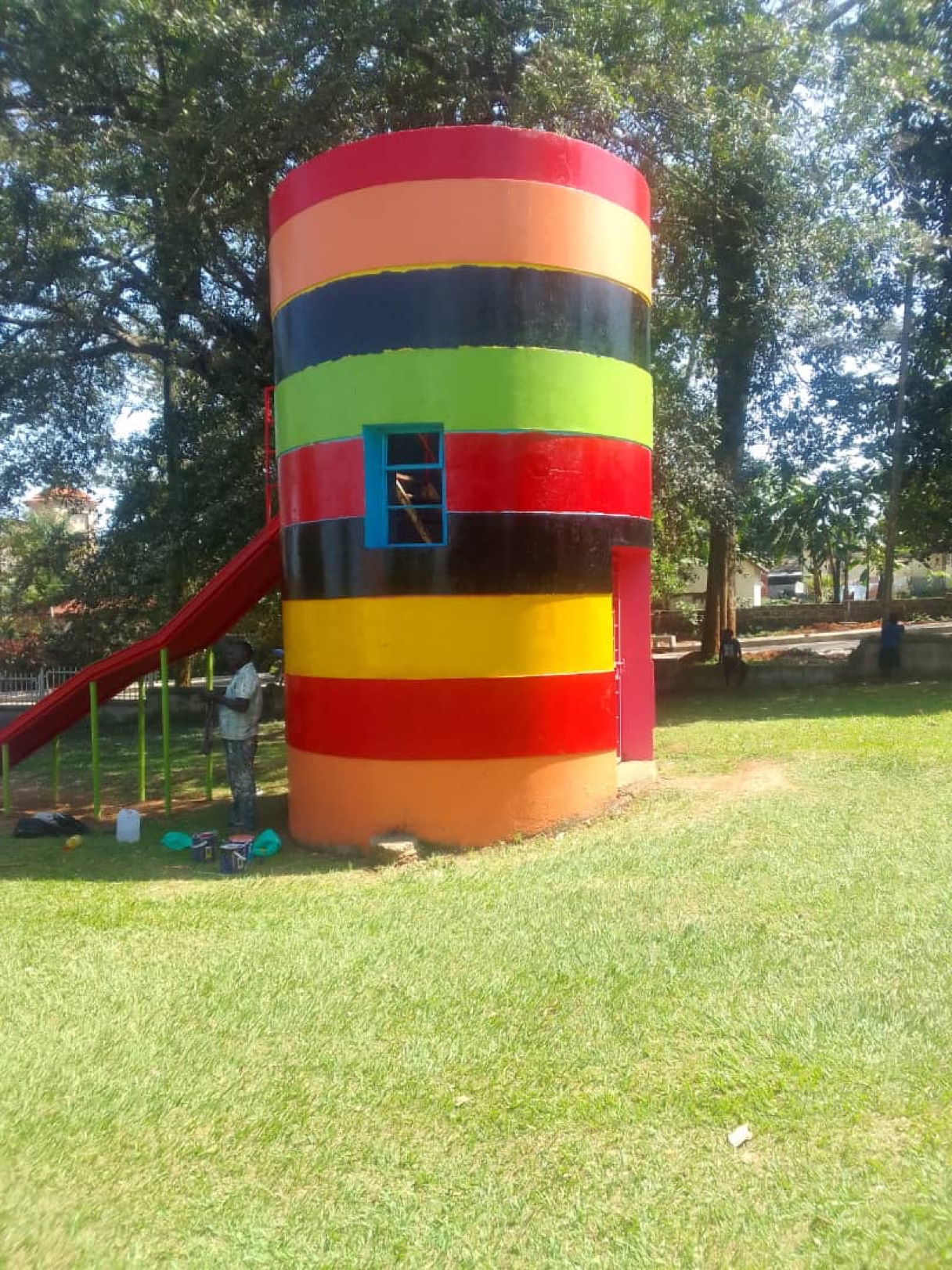 "We appreciate the vigilance and the patriotism of our people in protecting the heritage and the future of our country by protecting the children of the land," Rulinda said.
The development comes at the backdrop of allegations that certain Non-Governmental Organisations (NGOs) are facilitating some Local-Government authorities to promote homosexuality in the country, a norm prohibited in Uganda.
Last week, Kasese Municipal Council was suspected to have connived with Human Rights Promotions Awareness Forum (HRAPF), an NGO, to attempt to pass a bylaw that recorganises the LGBTQ community as minorities.
However, addressing the Parliament, Deputy Speaker, Thomas Tayebwa noted that efforts by some organisations to promote homosexuality in the country would be fought because they are unlawful.
"I want to alert you that attempts are being made from all corners because the money from these groups seems to be a lot and also, this is not a simple fight. They are going to target us but we must stand firm," Tayebwa told legislators last week.