Uganda Muslim Supreme Council (UMSC) has called upon Muslim celebrities to use their voice to glorify Allah (God)  and encourage their children to memorise Quran.
The UMSC Education Secretary Sheikh Juma Bakhit Cucu, said artistes such  as Idrisa Musuuza alias Eddy Kenzo and Sheebah Karungi among others should use their melodious voices to glorify Allah instead of using their talent only for worldly entertainment and material gains.
"There are two types of voices, one that Allah loves and the other he prohibits. The one Allah loves is when a believer learns to recite the Glorious Quran in the best melody," Cucu said.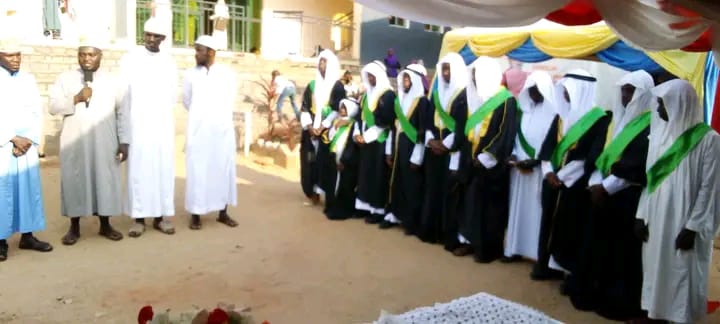 He made the remarks during the second  graduation ceremony (Haflah) of students comprising females after memorising the Quran at Zaid Quran Memorization Centre at Nakitokolo Namagoma in Wakiso district.
Cucu caused laughter when he expressed how he wished that the renowned artistes who are muslim learned how to recite Quran instead of performing concerts before huge crowds where they are heard singing "Ooh baby wange nkwatako,' loosely translated. Ooh, baby hold me.
"I know how difficult it is for them to return to the right track. So they should instead bring their children to learn the recitation of the Holy Quran. They will spiritually gain from their Lord," he guided.
 Cucu urged them to deepen their knowledge of the scripture at least on one of the five categories that include Tilawah(Recitation) Tahfidh – (Memorisation) Tafhsir (Interpretation), and Ta'awil (understanding of the inner meanings),  science, metaphors of the divine writings and also learn to practice it in daily lives.
He in a special way thanked the proprietors of the centre and the parents.
 In his response to a request presented by Headteacher Abdul Hakim Katanyengo about many orphans at the center, Cucu said UMSC will take care of five. 
He also revealed to parents about scholarship opportunities in his office.
The headteacher and head of the Islamic theology section, Sheikh Twaha Muhammad Serubogo informed the gathering that the centre emphasises discipline among the young learners as one of the criteria for one to graduate as Hafiz in preparation for training as a responsible Muslim cleric.