Katikkiro of Buganda Charles Peter Mayiga has urged the subjects of Buganda to participate in blood donation drives in order to fight blood scarcity in the country.
Mayiga made the remarks shortly after donating blood at a blood donation camp in Old Kampala on Tuesday.
Mayiga also called on the population to join hands in building a strong health system for the country rather than being divided on political, ethnic, and religious grounds. 
He said health is an equalizer and it is important that it's prioritized, calling on all Ugandans to work in unity  on the matters of health, despite the many differences of political opinion, ethnicity and inequalities. 
He called for the establishment of blood banks in different parts of the country, adding that Buganda will continue to cooperate unconditionally with the central government on health issues.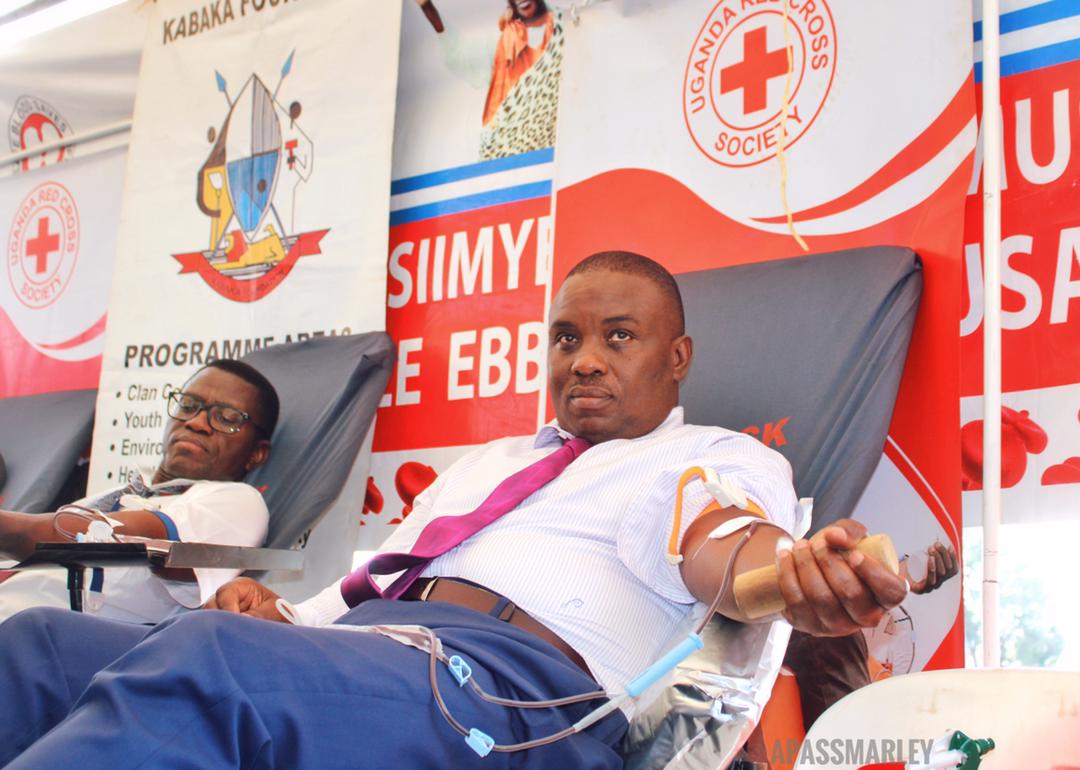 Kampala Lord Mayor Erias Lukwago who also donated blood at the same camp said there is increased demand for blood in the city due to the numerous road crashes with statistics indicating 10 deaths for every 100,000 people, with the crashes involving majorly boda boda riders , pedal cyclists and pedestrians.
He reiterated his earlier call for phasing out of health centre IIIs in the city since they are not in tandem with the city's health demands, causing laughter when he said that they may still be fit for villages like Kabonera which is Katikkiro's rural village.
He thanked the boda boda cyclists for turning out in numbers to donate blood saying, with the grim statistics of road crashes involving these riders, this spirit is needed.
He handed Katikkiro a copy of each Kampala road safety report and strategy plan aimed at reducing road crashes in the city.
The permanent secretary Ministry of Health, Dr. Diana Atwine said with the upsurge of malaria in the country and reemergence of black water fever, blood is needed to prevent avoidable deaths.
She thanked all donors for their immeasurable contribution in saving lives.
The ongoing blood donation drive organized by the Kabaka Foundation aims at collecting 50,000 units in 8 days, including a blood donation awareness campaign and recruiting 2000 new donors.