By Lukia Nantaba 
Patricia Arinda, who was burnt to death with a friend in a house in Kawempe, Kampala, has been laid to rest in Kabale municipality. 
Arinda was buried in Rwamukundi cell, Kirigime ward, southern division,  Kabale municipality on Tuesday afternoon.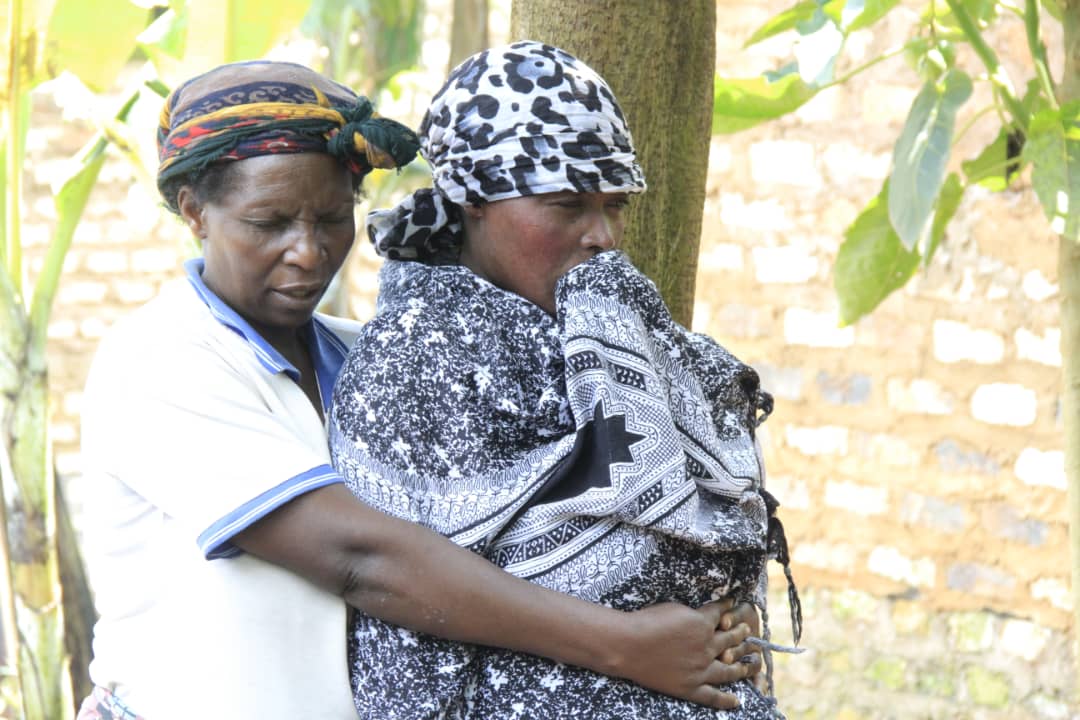 Arinda's mother Constance Ntegereize called upon the government to get justice for her daughter because she had expressed fear for her life before. 
Ntegereize told the gathered mourners that Arinda had informed her that her cousin Suzan Keitesi did not like her and had hired some people to harm her. Arinda reportedly told her mother that she believed Keitesi did not like her because she had achieved some success through her hard work. 
She described Arinda as the bread winner in their family. 
According to Kampala Metropolitan deputy police spokesperson, Luke Owoyesigyire, on Thursday (Jan 12), at around  5:30pm at Jinja Kawempe Zone A in Nabweru, Kawempe division, fire gutted an apartment that was being rented and occupied by Suzan Keitesi (24). 
Couple burnt to death after being invited to attend friend's birthday party
Keitesi is the prime suspect in the death of Arinda and another man only identified as Kajumba. 
Ntegereize said she had reported to Kawempe police station after the death of her daughter but is yet to receive any information regarding the hunt for her daughter's killers.