A five year old child who was filmed in a viral video collecting empty plastic bottles for sale in Pallisa to support his grandmother could be headed for a brighter future after Keddi Foundation took up his cause. 
The five year old child identified as Shakur Omiat had for the past year became quite common around Pallisa town as he moved around looking for empty bottles for sale.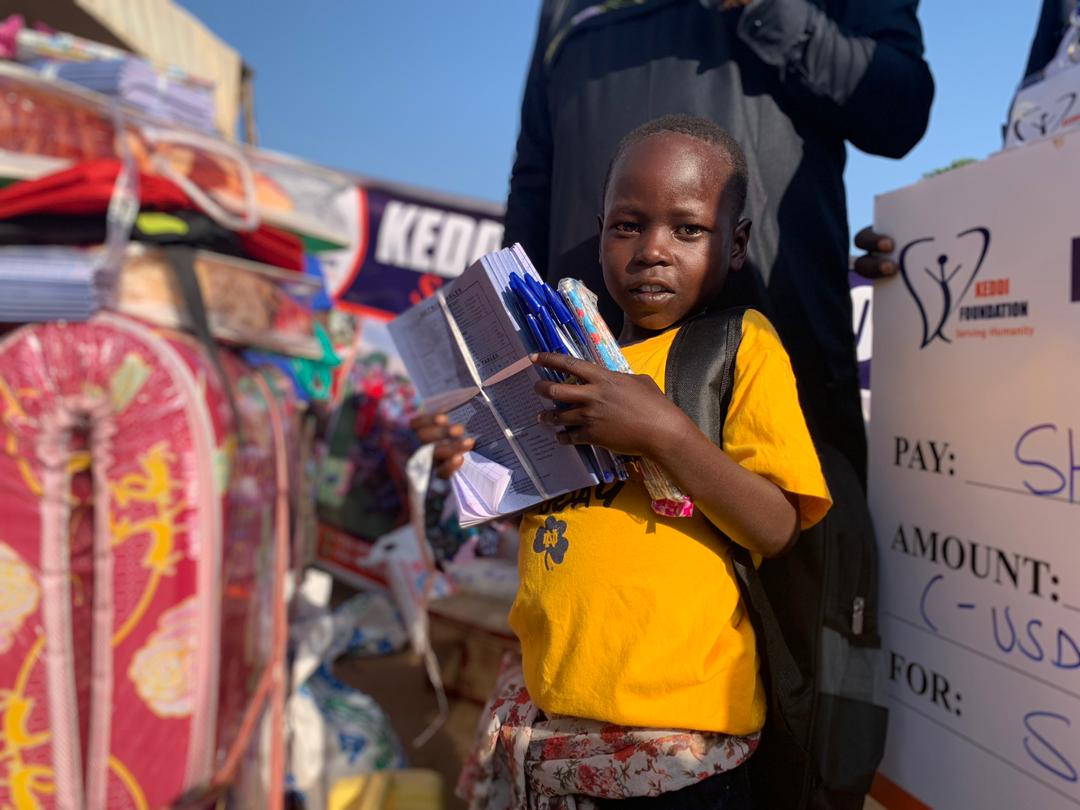 The primary one pupil became one of the main bread winners of his family after his grandmother, a casual labourer, developed crippling back problems. Shakur Omiat was forced to go out and start collecting bottles to add to the family's meagre income. 
Steven Keddi was among the hundreds of Ugandans who viewed the viral video and was so deeply touched that this Saturday, his Keddi Foundation decided to donate almost shillings 36 million ($10,000) to help Omiat and his family. 
Keddi, the CEO of Keddi Foundation, said, "I was also a boy like Shakur. I was raised by my grandmother from the age of one month after my mother died. I have suffered and endured a lot. Throughout my education, I was paying for myself, am a hustler and made it through one person. When God Gave me money, I decided not to go to bars or spend it on women, not build fancy houses but rather give to the less privileged." 
Keddi gave the grandmother $5,000 (Shs18.5m) to enable her setup three business projects that can cater for the family since she suffers from a back problem. The foundation also offered  Shakur School fees worth $5,000 (Shs18.5m) which will facilitate his entire education on top a bursary from Primary up to the University.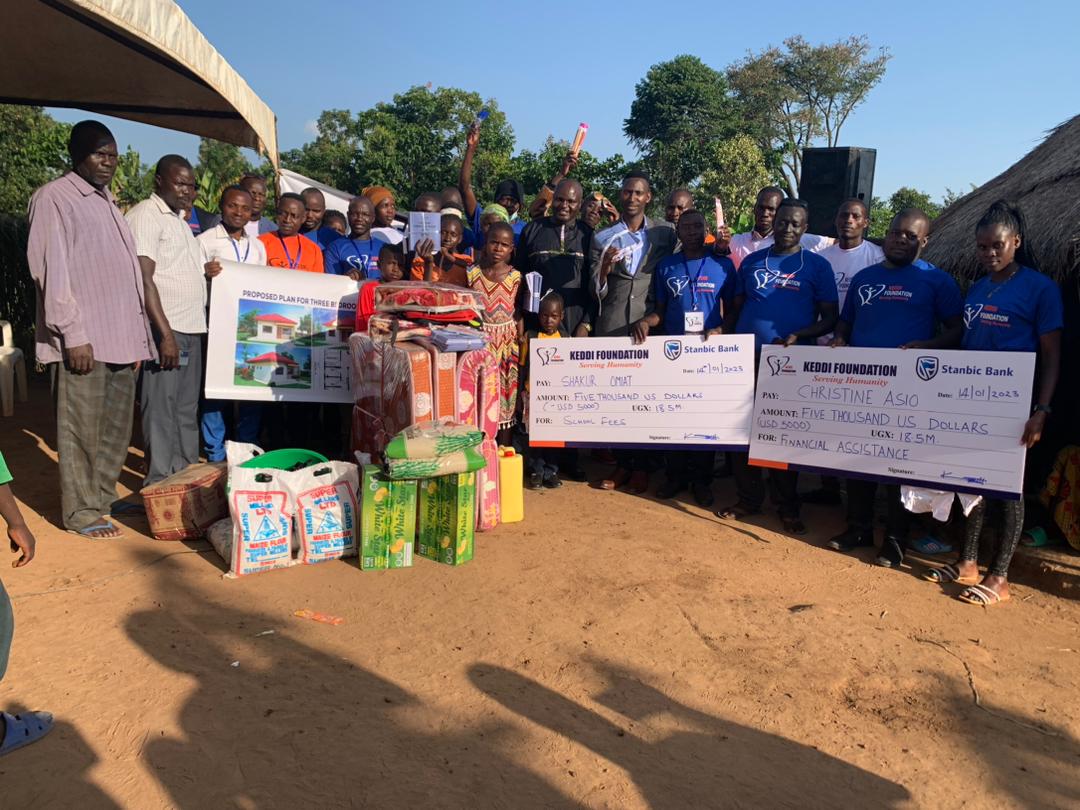 Keddi noted that together with the local leaders, an account will be opened in Stanbic bank where the money will be deposited. He assured Shakur's family that if he completes his education, a job will be waiting for him with Keddi foundation.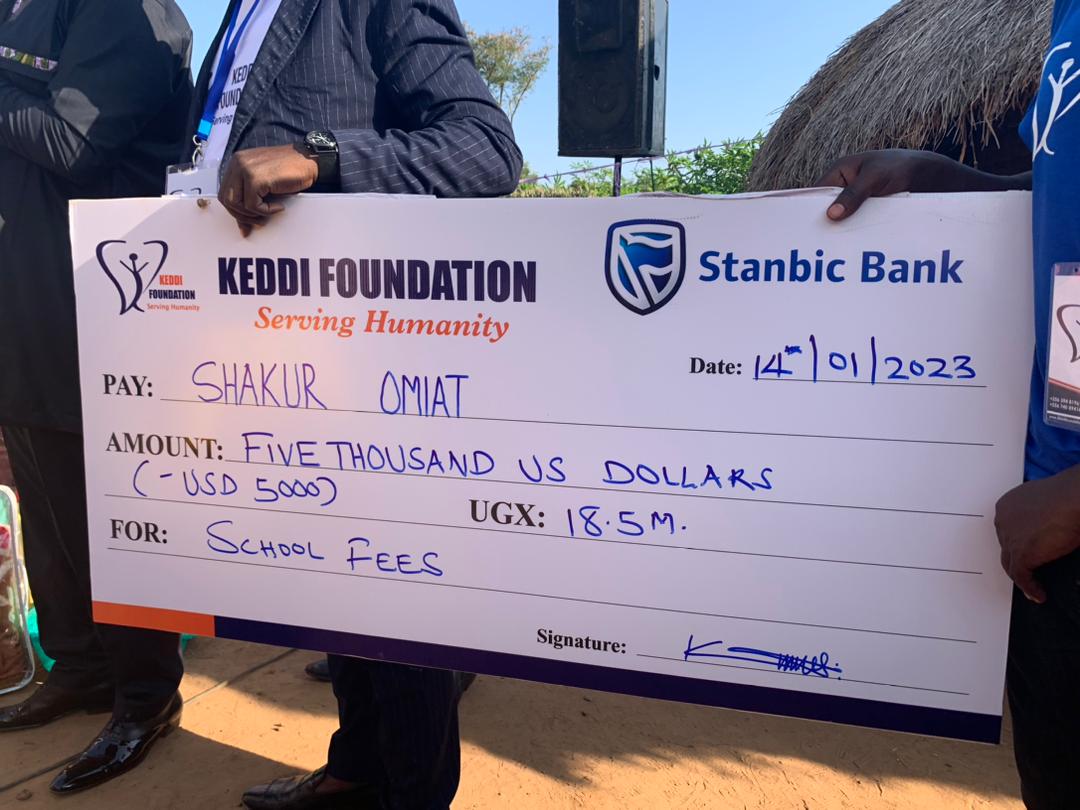 Keddi, who also donated household and scholastic materials, said the foundation will build a fully furnished self contained house so that the grandmother can raise her grandchildren without worry of accomodation.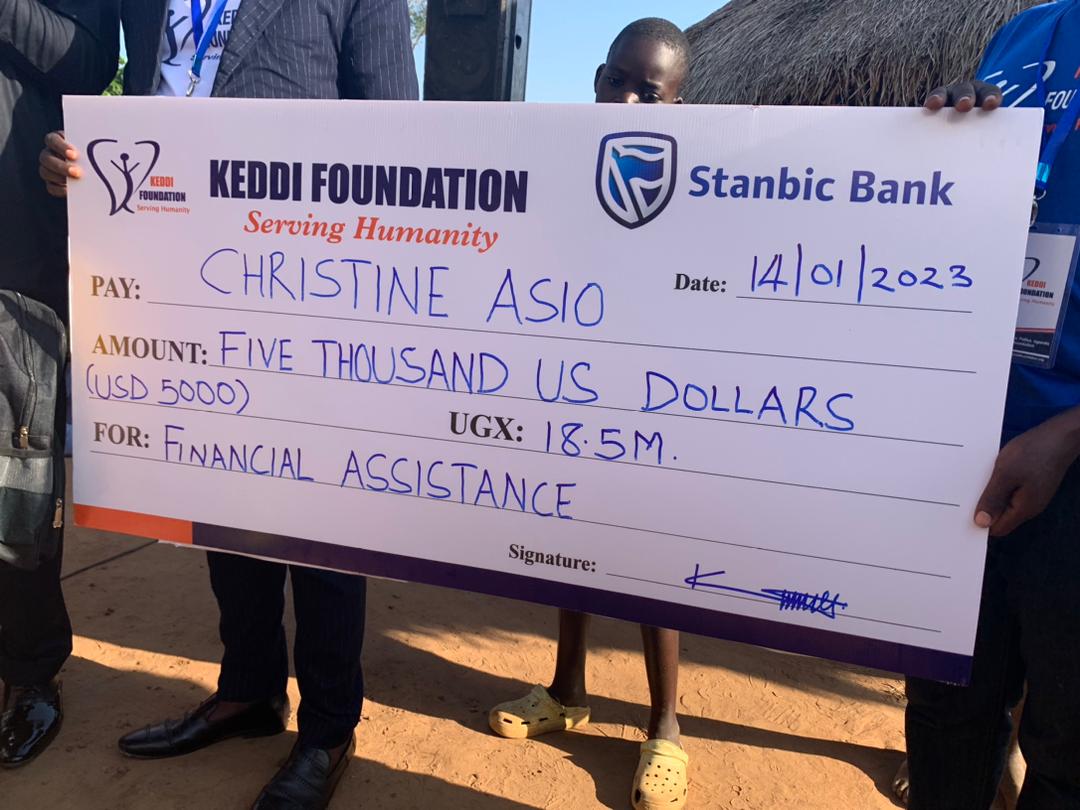 Keddi finally paid off a shillings 550,000 debt Shakur's mother had for the land on which their current two grass thatched houses sit.