Three security force members have died in clashes in the state of Sinaloa after the arrest of a son of notorious Mexican drug kingpin "El Chapo".
Ovidio Guzmán-López – himself alleged to be a leader of his father's former cartel – was captured in Culiacán and transferred to Mexico City.
Furious gang members set up road blocks, set fire to vehicles and attacked a local airport.
Two planes were hit by gunfire – one while preparing to take off.
More than 100 flights were cancelled at three Sinaloa airports.
The state governor said earlier 18 people had been admitted to hospital.
Mr Guzmán-López – nicknamed "The Mouse" – is accused of leading a faction of his father's notorious Sinaloa cartel, Defence Minister Luis Cresencio Sandoval said. It is one of the largest drug-trafficking organisations in the world.
Hi father, Joaquín "El Chapo" Guzmán, is serving a life sentence in the USafter being found guilty in 2019 of drug trafficking and money laundering. His trial revealed some of the brutal details of how Mexico's drug cartels operate.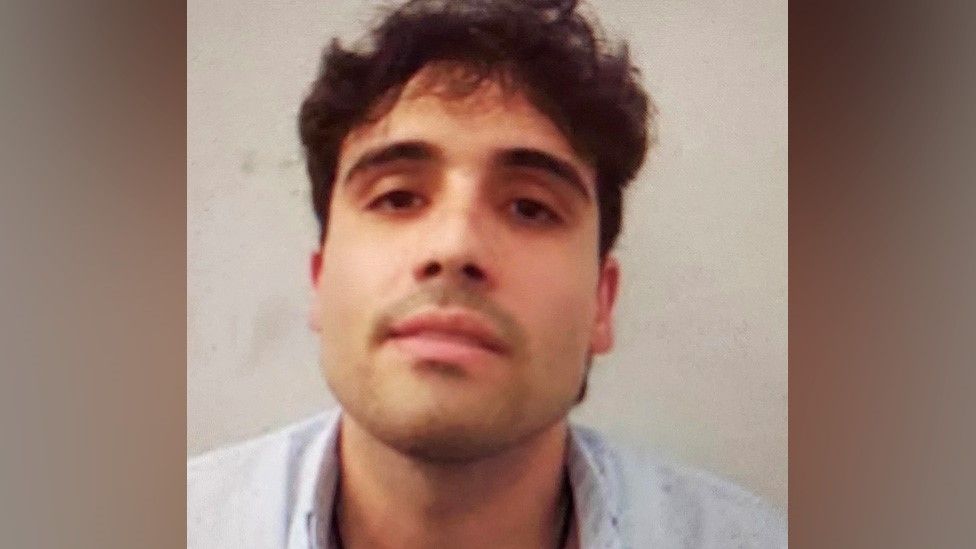 The six-month surveillance operation to capture Mr Guzmán-López had the support of US officials, Defence Minister Sandoval added.
Videos on social media show burning buses blocking roads in Culiacán.
The fuselage of a plane scheduled to fly from Culiacán to Mexico City was hit by gunfire on Thursday morning as it was preparing for take-off, Mexican airline Aeromexico said.
No customers or employees had been harmed, it said. A video posted on social media appears to show passengers crouching and cowering in their seats.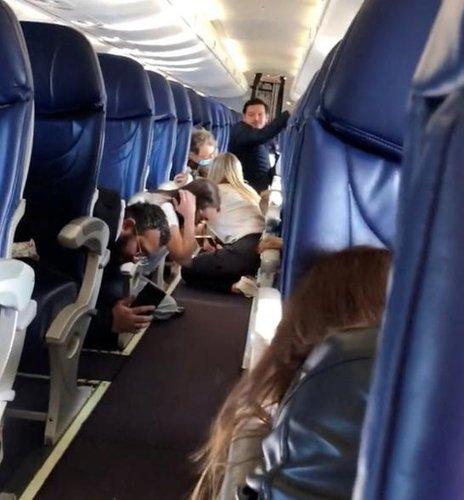 Source: BBC