By Mariam Businge
Salam Charity has distributed Zakah (alms) to the disadvantaged small scale business operators in Kampala.
At the function held in Kampala, the charity's managing director, Karim Kaliisa, said the beneficiaries had been screened to ensure that the rightful people benefit.
At least 45 businessmen and women were each given Shs 400,000 to boost their  businesses.
The Kampala function was the charity's third activity in a short time. The charity recently gave out Shs 100,000 each to 80 widows in Butambala while it gave 110 disabled people in Kampala Shs 100,000 each.
A Total of 45 both men and women benefited with each receiving a total of 400,000/- each to boost their businesses.
The function was graced by the Kampala Area Woman MP Shamim Malende who contributed Shs 2 million towards the Charity's activities.
The spokesperson of Kampala City Traders Association, Isa Ssekitto, who was the guest of honour, thanked the management of Salam TV for giving a voice to the business community and for supporting small businesses to grow.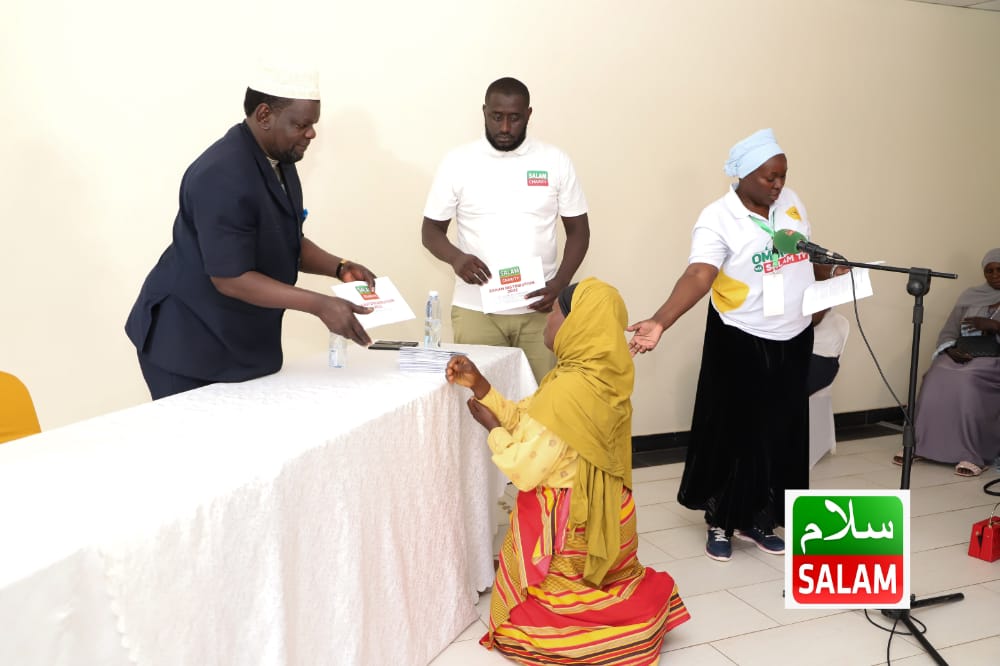 He urged the beneficiaries to abide by the law and follow set guidelines by the local authorities and KCCA to avoid losing their capital and property.
Salam Charity is an indigenous NGO founded in Uganda and supported by the Ugandans.
Salam charity is based on three core values: health, education and capacity building.