There must have been some spluttering over the royal breakfast when it was realised that the UK government wanted to send asylum seekers to exactly the same place as Prince Charles was heading to meet Commonwealth leaders.
His visit to Rwanda next week has now become the kind of trip where people will be looking for awkward moments – including meeting Prime Minister Boris Johnson, who will also be flying to the Central African country for the Commonwealth gathering.
Photographers will be lining up to capture some icy diplomatic moments between the prince and the PM, following claims, reported in the Times, that the heir to the throne had privately criticised as "appalling" the policy of sending asylum seekers to Rwanda.
The Commonwealth meeting has an agenda about climate change, economic development and opportunities for young people, with 60% of the Commonwealth population under the age of 30.
But there is now inevitably going to be another agenda – watching out during the formal dinners and photo calls for any signs of a row between the Prince of Wales and the prime minister over refugees.
"Boris versus Charles" would be big box office, and body-language experts will be watching for frozen smiles and lukewarm handshakes.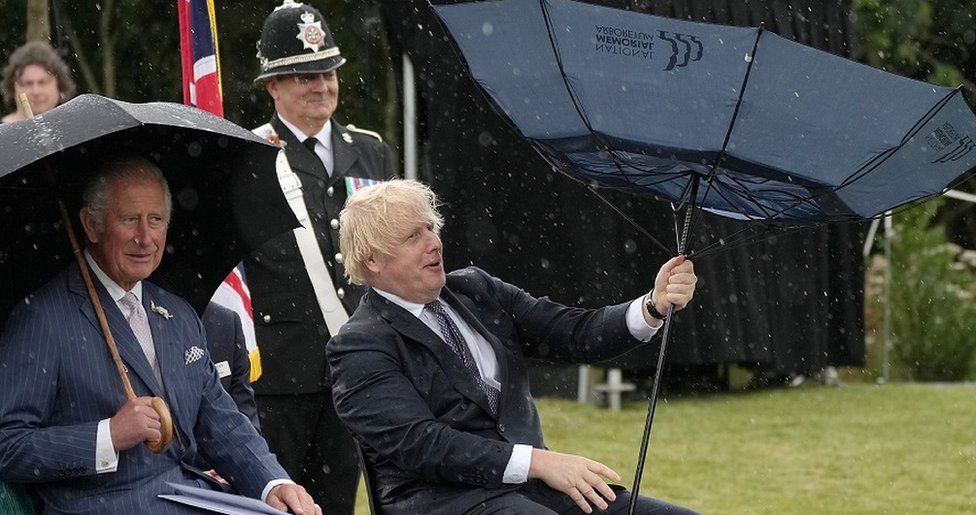 Prince Charles' representatives have restated that he is "politically neutral" and will not comment on "supposed anonymous private conversations".
"Matters of policy are decisions for government," says Clarence House.
But it's no secret how deeply Charles cares about the issue of helping refugees. Soon after the Rwanda policy was announced, he issued an Easter message about the "unutterable tragedy" of those who had been "forced to flee their country and seek shelter far from home".
They were "in need of a welcome, of rest, and of kindness", said the prince, with a timing that some saw as not accidental.
An extra layer of complication for Prince Charles is that the controversy is about UK immigration policy, but he is travelling to Rwanda to represent the Queen in her role as head of the Commonwealth.
The Royal Family is already acutely sensitive about not wanting to look too colonial on such trips.
There have been growing threats of more Commonwealth countries switching to become republics, and the Duke and Duchess of Cambridge's tour of the Caribbean faced questions about the unresolved legacy of slavery.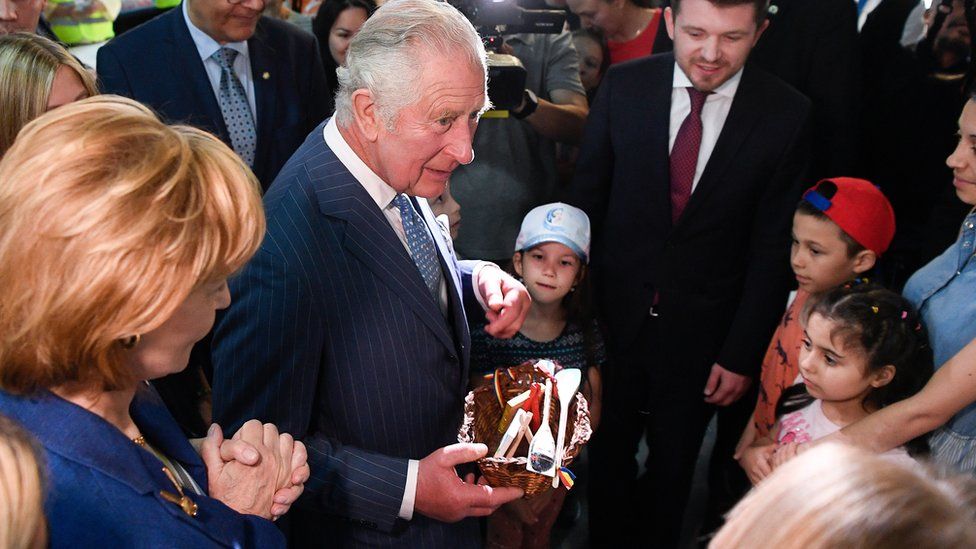 Rwanda is the supporting partner in this asylum-seeker policy, but other parts of the Commonwealth could be less enthusiastic.
From this international perspective, the row over Charles's reported comments could inadvertently help him, says Professor Pauline Maclaran, of the Centre for the Study of the Modern Monarchy at Royal Holloway, University of London.
"It might have annoyed the government but he might get sympathy from quarters not usually sympathetic to the monarchy," she says.
Former government minister Baroness Amos, who has worked with Prince Charles for many years, was adamant that he would not have wanted the alleged comments to have entered the public domain.
But Conservative MPs, defending the Rwanda policy, have already fired warning shots about Charles not being allowed to interfere. A front page at the weekend bellowed: "Stay out of politics, Charles!"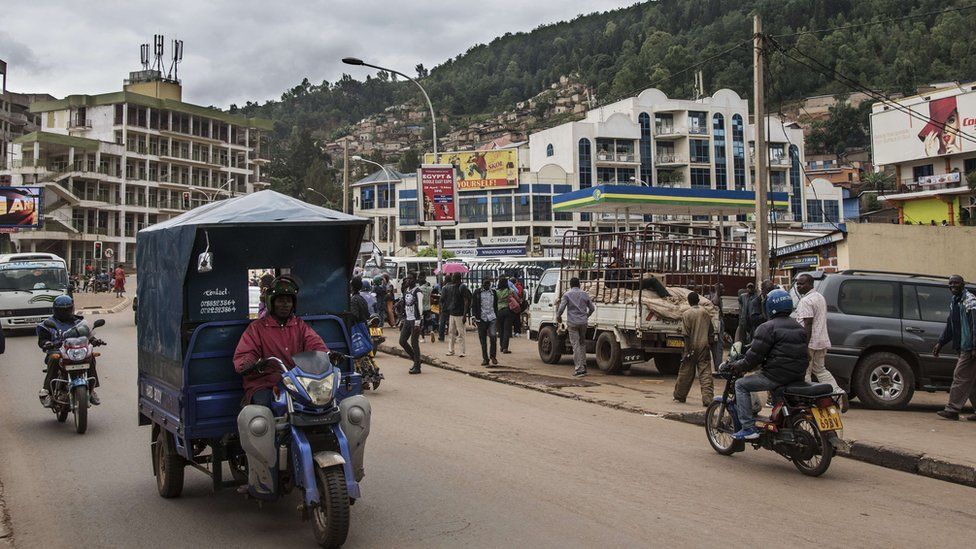 So what are the rules surrounding how much a Prince of Wales can speak out?
"I don't think he overstepped any bounds here," says leading constitutional expert Vernon Bogdanor.
"The only constraint is that he mustn't say anything that would embarrass the Queen, so that means nothing party political.
"In private he can say what he likes. But he should be careful who he speaks to," says Prof Bogdanor, a research professor at King's College London.
The historian says the Queen and Prince Charles need to be able to have frank confidential conversations to find out about policies and to share their personal thoughts about them.
The key factor is that these claimed comments were not in public – but that distinction between a public and private remark is much more difficult in a hyperactive media age, where a response, out of context, can go round the globe in seconds.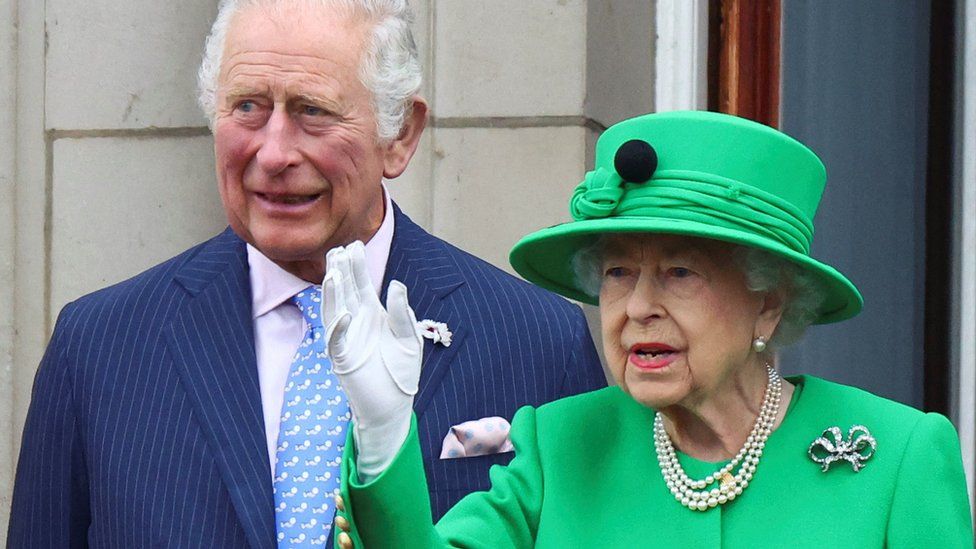 Charles's visits can be informal, unscripted occasions. For example last month he went to show support for Ukrainian refugees in Romania. It wasn't a stand-offish meeting – he was in a huddle surrounded by families, and he offered his sympathy for their "nightmare".
For an essentially serious person such as Prince Charles, sticking to the small talk can't be easy.
Prof Maclaran says an important part of the Queen's success has been her genius for keeping people guessing about her opinions.
"Political neutrality is seen as a cornerstone of the monarchy and its survival," says the royal expert.
"It's been very good for the Queen. People project their own interpretations on to her. But she leaves things enigmatic," she says.
Prof Maclaran says the challenge is to offer generalised "humanitarian views", but without straying into politics. But it's a fine line.
The Queen was widely seen as making her own subtle steer in the Scottish independence referendum when she urged people to think carefully.
Prof Bogdanor also believes her Christmas message in 2004, when the Queen said "diversity is indeed a strength and not a threat", was her own coded response to worries about intolerance and fears about migration.
Royal commentator and historian Ed Owens says that apart from a few rare exceptions, the Queen has managed to "depoliticise" the monarchy.
But he suggests that Prince Charles, even with the constraints that will apply when he becomes monarch, will find it difficult not to be more outspoken than his mother.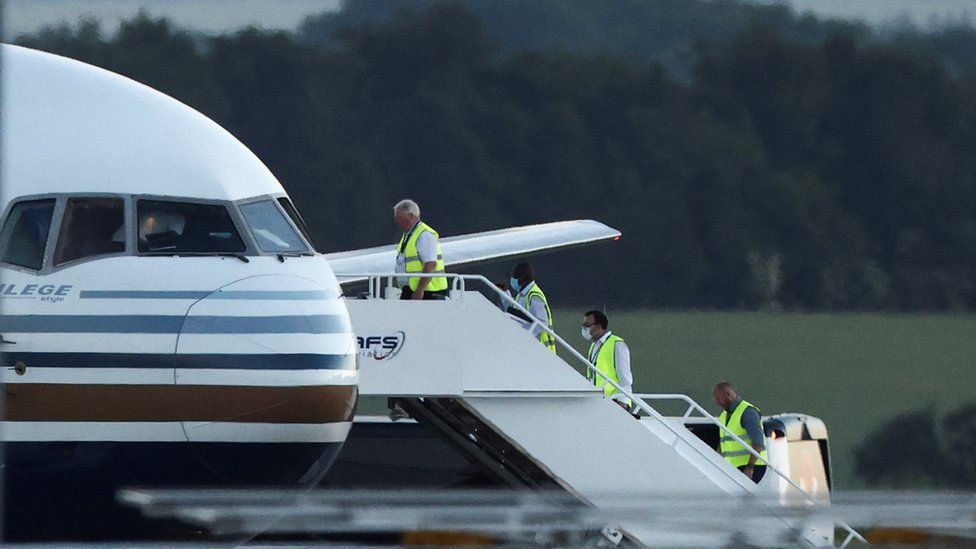 The row over the Rwanda comments, splashed over the front pages, will evoke memories of previous arguments about Prince Charles "meddling", such as the "black spider letters", where he lobbied ministers with his opinions during the Blair years.
Prof Maclaran says with the Queen handing him more responsibilities, Prince Charles has been painstakingly avoiding any perception of such interference, and she thinks this latest controversy will be seen as a "setback".
Prince Charles himself has spoken unambiguously about knowing he will have to act differently as head of state – telling a TV interviewer a few years ago: "I'm not that stupid. I do realise it's a separate exercise being sovereign."
Even if the flight of asylum seekers didn't take off last week, expect the political row to touch down in Rwanda.
Source: BBC