Organisers have announced that DJ Suuna Ben of the 'Ebinyaanyanyanya' fame will headline the second season of the East African Meat Carnival (EAMC) set for June,25 at the Uganda Museum.
Ssuuna Ben has become the toast of the city with his 'Ebinyaanyanyanya', a style of mixing songs with faster Beats Per Minute(BPM).
Addressing journalists on Wednesday, organisers of the quarterly event hosted
by The Gardens in Najjeera announced that legendary East African Artists Jua Cali Wyre and  The Love Child will be the event headliners with DJ Suuna Ben as a guest performer.
"We are excited to host our party-goers and meat lovers as we have a lot in store for them this edition," said Paul Mwirigi from Capital One Group.
He noted that the event will feature various music and meats from the East African region countries of Uganda, Tanzania, Rwanda and Kenya.
Other performers lighting up the stage include Ykee Benda, Fik Fameica, Irene Ntale and Winnie Nwagi whereas DeeJay Jo , DJ Mujo and DJ Cisse will also perform .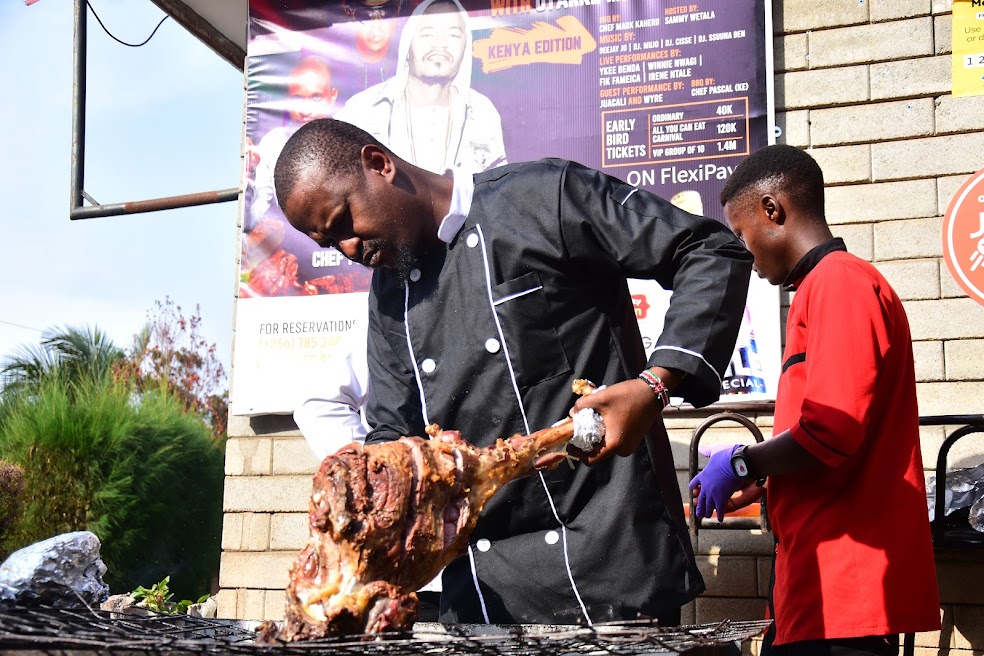 This year's edition of the East African Meat Carnival will also feature a barbecue by renowned Kenyan
Chef Pascal alongside Chef Mark Kaheru and these will prepare Kenyan and Ugandan  delicacies like authentic Goat nyama choma, Mutura and Mukimo.
"With this carnival, we hope to provide market for several agricultural products that will be consumed at the event. For example, we shall slaughter over 100 goats, 500 chickens, 150 pigs and as many cows,"Mwirigi noted.
He said the event will bring together music and foods but above all, the people of East Africa.
"There is an all-you-can-eat Carnivore area where meat lovers get to eat as much as they want all day at only shs120,000 if you buy an early bird ticket and shs150,000 cash at the gate."
Ssuuna Ben: The story of a villager who has become the toast of Kampala city