The Member of Parliament for Kira Municipality, Ssemujju Nganda has expressed concern about UPDF's 'silence' on Rwanda's president, Paul Kagame's recent visit in Uganda.
Kagame visited the country last month to celebrate the 48th birthday anniversary of the First son, Lt Gen Muhoozi Kainerugaba.
On Tuesday, while rising on a procedural matter, MP Semujju wondered why the Parliament had not been briefed about Kagame's visit yet government 'knew' that he had come to celebrate the birthday of UPDF's Commander of Land Forces.
"Government is aware that they have the obligation to brief Parliament about the visit of a Head of State. Can they brief us on the visit of a head of state who came to attend the birthday of a military general" Ssemujju asked.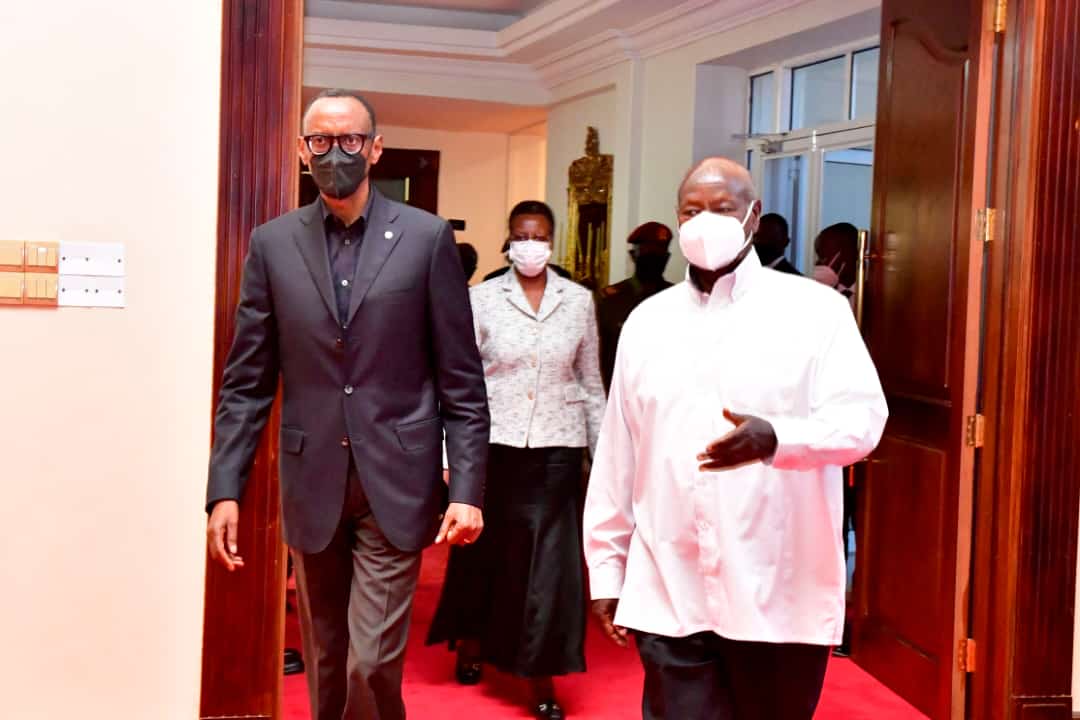 However, the Speaker of Parliament, Anita Among defended the government and said that Kagame's visit did not require parliament briefing since it wasn't a presidential visit.
She explained that Kagame had come as an uncle to Muhoozi not as the president of Rwanda.
"No law stops anyone from having a birthday bash. Uncle Kagame attended as an uncle to Muhoozi Kainerugaba and not as the President of Rwanda. I hope you are aware that Muhoozi is the son to the President of Uganda." Among said.
Kagame who had come for a two-day visit in the country had come at the invitation of the First family.
During his speech at the dinner to celebrate Muhoozi's 48th speech, Rwanda's president thanked the first son for the invitation and congratulated him upon the anniversary.
At the sidelines of the dinner, the Presidential Press Unit told this website that Kagame and Museveni had also held a courtesy private meeting before the former returned home.