Russian President Vladimir Putin is being misled by advisers who are too scared to tell him how badly the war in Ukraine is going, the White House says.
Meanwhile British intelligence says Russian troops in Ukraine are demoralised, short of equipment and refusing to carry out orders.
Mr Putin is also not being told about the full impact of sanctions on the Russian economy, the White House said.
The Kremlin has not yet commented on the assessments.
White House spokesperson Kate Bedingfield said the US had information that Mr Putin "felt misled by the Russian military" and this had resulted in "persistent tension between Putin and his military leadership".
"Putin's war has been a strategic blunder that has left Russia weaker over the long term and increasingly isolated on the world stage," she said.
Pentagon spokesman John Kirby called the assessments "discomforting" because an uninformed Putin could result in a "less than faithful" effort at ending the conflict through peace negotiations.
"The other thing is, you don't know how a leader like that is going to react to getting bad news," he said.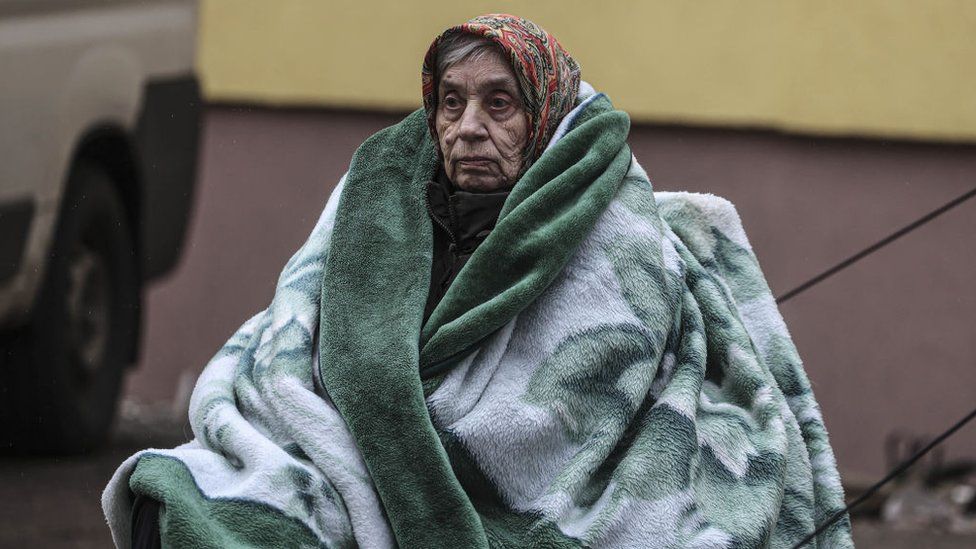 Ukrainian forces have begun attempts to retake some areas from Russia, which on Tuesday said it would scale back operations around Kyiv and the northern city of Chernihiv.
Jeremy Fleming, the head of the UK's cyber-intelligence agency GCHQ, said the move added to indications Russia had "massively misjudged the situation" and had been forced to "significantly rethink".
In a rare speech in Australia on Thursday, Mr Fleming said beleaguered Russian troops had sabotaged their own equipment and accidentally shot down their own aircraft.
On the ground, US and Ukrainian officials say Russia is continuing to reposition forces away from Kyiv, probably as part of its effort to refocus on eastern regions.
President Volodymyr Zelensky cast doubt on Russia's claims it was de-escalating, calling it the precursor to "new strikes" in the eastern Donbas region. "We don't believe anyone. Not a single beautiful word," he said
Russia's defence ministry proposed a one-day ceasefire in besieged Mariupol on Thursday to let people leave. This came after Mr Putin said Mariupol would have to surrender to stop the shelling
a US defence official said some Russian troops were leaving the Chernobyl area – home to a former nuclear plant that was the site of the world's worst nuclear accident in 1986 – and heading to neighbouring Belarus. "We think that they are leaving, I can't tell you that they're all gone," the official said
Four million Ukrainians have fled the country and a quarter of the population has been displaced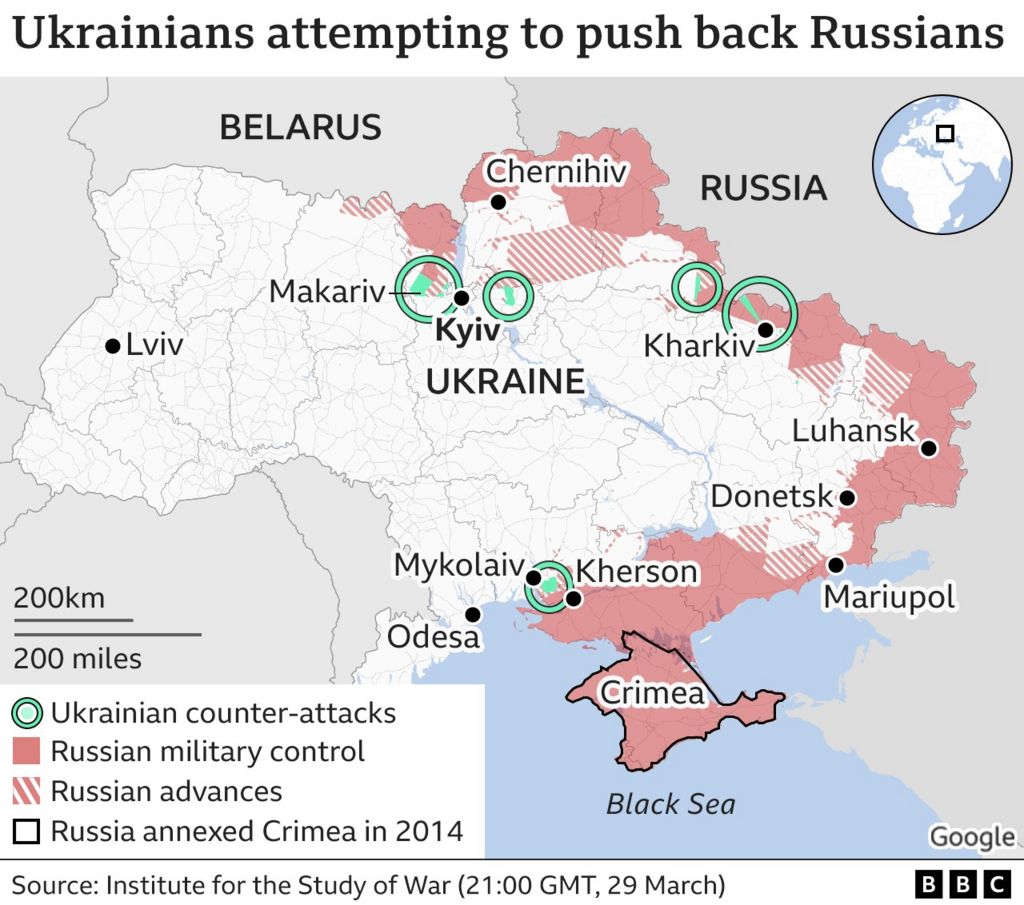 Source: BBC