Deceased speaker of the 11th parliament, Jacob Oulanyah has been hailed as a rare breed of person who respected opposition politicians despite being in the ruling NRM party.
"Everyone should learn from him. Whereas he was in UPC and crossed to NRM, he continued giving respect to all other parties including those in the opposition. When he was given chance to lead others, he did it with respect," said Philip Kakuru, the patron of the NRM chapter in Southern Africa.
Together with the Ugandan ambassador to South Africa, Kintu Nyago, Kakuru described the deceased speaker Oulanyah  as one the ruling NRM party will always miss.
"We have learnt alot from his because since he joined NRM, he has always promoted unity within the party and the country at large."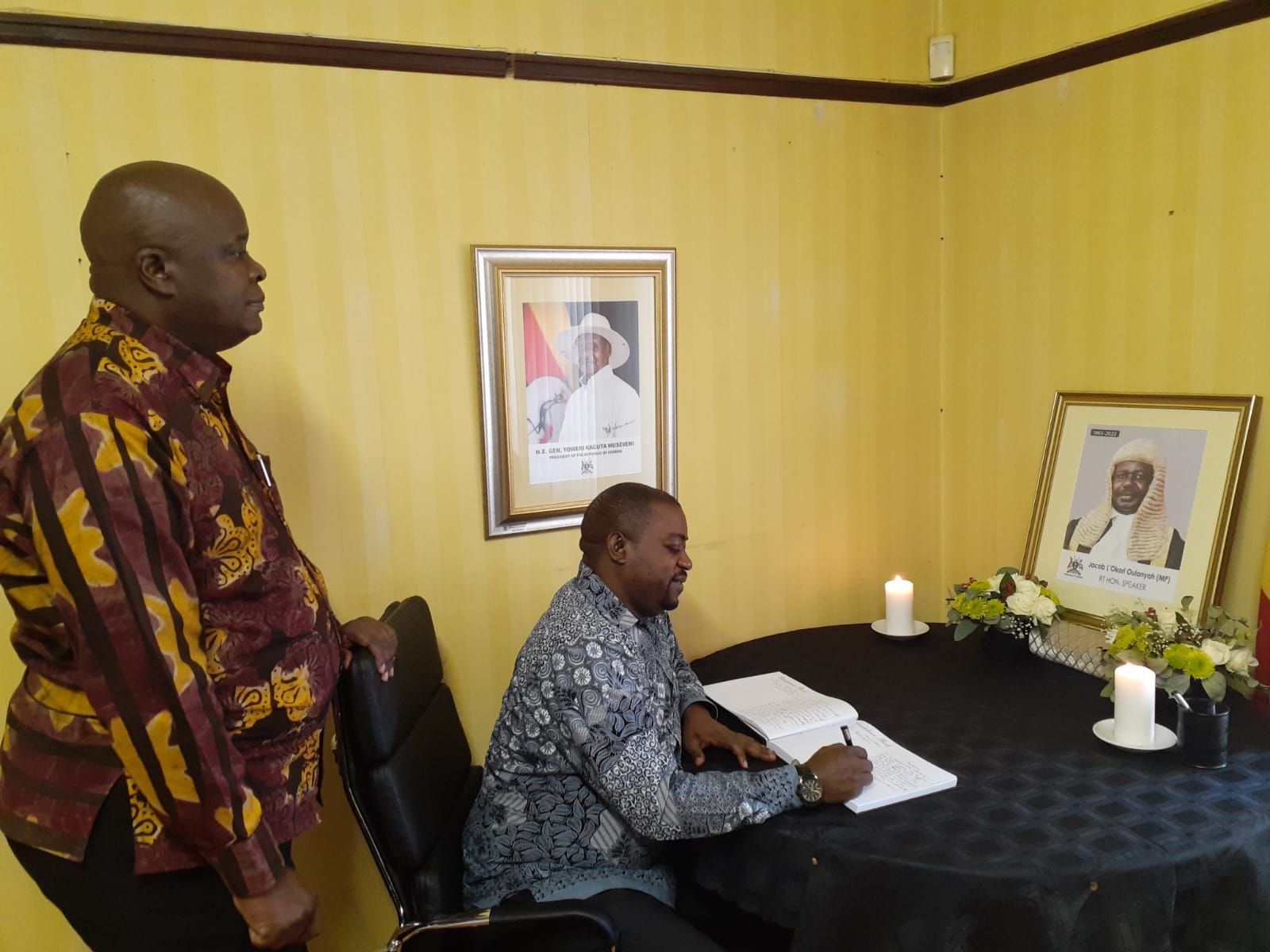 Speaker of the 11th parliament, Jacob Oulanyah died on Sunday in Seattle, USA where he had been admitted with  a terminal illness.
Oulanyah's body is yet to be returned home for burial .
Following the return, a special prayer service will be held at the Kololo independence grounds to pay last respects but also applaud Oulanyah for services rendered to the country.